Last updated on April 2nd, 2012 at 11:44 am
It's Sunday.  God I love Sundays.
Sundays are my day – my day to relax and do whatever I want.  The church I attend holds services from 8 in the morning through noon and then at 7 pm at night.  They are meditative services – quiet, peaceful – very different from the Catholic church I grew up in.  No pressure to go in the morning unless it is a beautiful, sunny day.  In the winter, it's easier to go at night.
Sundays, I usually take a long walk with Boonie the terrier dog.
I pet the cat.  I wear socks outdoors.  I go bra-less and feel my boobs sag to my knees.  Who cares.  At least I have breasts big enough to fall.
I read.  I write.  I explore the Internet.  I dig in the garden.  I shower at 3pm sometimes.  Spend all day in my PJ's.  I eat dark chocolate. I write bad poetry.  I don't shave my legs. I don't answer the phone.  I have breakfast for dinner.  I go through my wallet.
While glancing at the pennies in my coin purse (it's Sunday so bite me) I notice Heather's Christmas gift to me.  She gave me a Barnes and Nobles gift card to go buy the book the FabJob Guide to Become a Motivational Speaker.  It seems it isn't a book they carry in stock, and it's one she wants me to read.
I think it should come like the bed in a bag: motivational speaking in a purse.  Make it a Louis Vuitton with big straps to carry around all the crap I have to say.
I spent part of today looking through the Internet at this little ole dream of mine.
Do you know that if you Google "How to become a motivational speaker." Google returns 1,530,000 hits for how to be a motivational speaker?  Where in the hell was Google when I was failing Calculus?
I was thinking of some of my favorite motivational speakers: Les Brown, Wayne Dyer, Rev. Dr. Edward Viljoen, and Phyllis Diller.  Yeah laugh.  I'm some combination of these people with a redhead's attitude. Last year I came close to working for Marci Shimoff.  I was close, even before I worked through the exercises that lead me to thinking about this for a dream.  I Googled them all and thought about the times I saw them speak.
But . . .
What is my spin on this topic?  What could I talk about to a group of people that might actually have to sit and listen to me talk?  Many think I give great insights on raising kids.  Others think I always have the positive way to look at life's problems.
Mostly… I laugh, drink red wine, dance and clean my bathroom in the nude when there's a problem to solve.  These things will get you through anything in life – trust me.  Along with a nagging teenage son, good friends and a mother who really should be Jewish. (Yes mom I love you dearly).
Oh yes, and maybe throw in 7 friends and a club.
Oh OK . . . I have all that.
Never mind.
I'll get back to working on my dream now.
Keep on dreaming –
Catherine
(Catherine's dream is to be a motivator and published writer. She is testing her theories on motivation with this blog and the seven other women who have volunteered to be a part of her dream project. Catherine also writes about her life as a mom at the blog A Week In The Life Of A Redhead. Someday, she would also like to be invited to speak at TED as the next Erma Bombeck Catherine usually writes the weekly motivation posts which are published late Sunday evenings for the following week)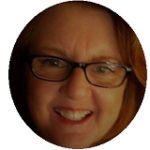 Catherine Hughes is the founder, content director and editor-at-large of 8WomenDream. She is passionate about helping women step out of their own way and strike out into a world waiting for their special talents. She's a published author and a former award-winning mom blogger. Catherine has helped companies both large and small create engaging web content, social media narratives, and unique blogging platforms. She claims to be a redhead, but don't hold that against her.
Note: Articles by Catherine may contain affiliate links and 8WD will be compensated if you make a purchase after clicking on an affiliate link.