Last updated on November 1st, 2019 at 03:32 pm
Sundays are my day–my day to relax and do whatever I want. The church I attend holds services from 8 am in the morning through noon and then again at 7 pm at night. They are meditative services–quiet and peaceful–very different from the Catholic church services I grew up suffering through. No pressure to go to church in the morning unless it is a beautiful, sunny day. In the winter, it's easier to attend services at night.
Sundays, I usually take a long walk with Boonie the terrier dog.
I pet the cat. I wear socks outdoors. I go bra-less and feel my boobs sag to my knees. Who cares. At least I have breasts big enough to fall.
I read. I write. I explore the Internet for ideas about my big dream. I dig in the garden. I shower at 3 pm sometimes. I may spend all day in my PJs. I may eat dark chocolate. I'll write bad poetry. I won't shave my legs. I won't answer the phone. I'll eat breakfast for dinner. I'll organize my wallet.
Today while glancing at the pennies in my coin purse (it's Sunday so bite me) I notice a Christmas gift I haven't used.  It's a bookstore gift card to buy the book the FabJob Guide to Become a Motivational Speaker. It seems it isn't a book they carry in stock, and it's one this gift-giver wants me to read.
I think the book should be like the bed in a bag: motivational speaking in a purse.  Make it a Louis Vuitton with big straps to carry around all the crap I have to say.
Instead of going out to get the book, I spent part of today searching the Internet about this little ole dream of mine.
Do you know that if you Google "How to become a motivational speaker?" search returns 1,530,000 results for how to be a motivational speaker? Where in the hell was Google when I was failing Calculus?
I was thinking of some of my favorite motivational speakers: Les Brown, Wayne Dyer, Rev. Mary Murray Shelton-Saux, and Phyllis Diller. Yeah, laugh. I'm some combination of these people with a redhead's attitude. Last year, I came close to working for best-selling author and speaker, Marci Shimoff. She left me feeling if she could do it, I certainly could do it.
But . . .
What is being a public speaker really my dream? What would I talk about to a group of people that might actually have to sit and listen to me? Many think I give great insights on raising kids. Others think I have a positive way to look at life's problems. Mostly I laugh, drink red wine, dance, and clean my bathroom in the nude when there's a problem to solve. These things will get you through anything in life–trust me. Along with a nagging teenage son, good friends, and a mother who really should be Jewish.
Here's Rev. Mary Murray Shelton-Saux discussing passion and you may see why I enjoy her speeches–
Catherine Hughes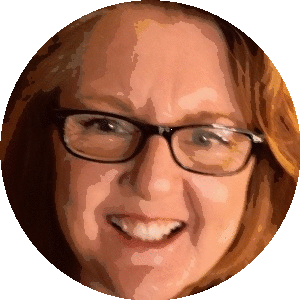 Catherine Hughes is the founder, content director and editor-at-large of 8WomenDream. She is passionate about helping women step out of their own way and strike out into a world waiting for their special talents. She's a published author and a former award-winning mom blogger. Catherine has helped companies both large and small create engaging web content, social media narratives, and unique blogging platforms. She claims to be a redhead, but don't hold that against her.
Note: Articles by Catherine may contain affiliate links and may be compensated if you make a purchase after clicking on an affiliate link.