Last updated on May 17th, 2012 at 07:52 am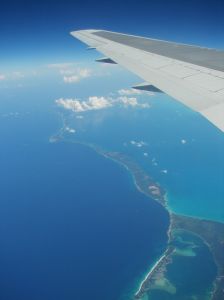 Good morning, dreamers, meet your travel dreamer and video blogger, who will capture the trials and triumphs of launching a travel business.
I'm thrilled to be dreaming with seven other amazing women and the ever-popular you this year! There's no telling what travel dreams we can accomplish if we stick together.
I know this post is about me, but if you are a travel dreamer, career transformer or thinking about changing jobs, we'd love to hear your story. Please share in the comments section. Don't be shy! Let your dreams to take flight, too.
So speaking of sharing dreams, I'll start this time but you go next, promise?
My Current Dream
My dream centers around travel, wellness and adventure. Just like every other person out there, I love to travel. Although, it never happened that much after studying abroad in college because I dedicated days off and weekends to the corporate ladder. Not that there is a whole lot wrong with that, but my dream then felt fake.
My "talk" was that of a world traveling dreamer. My "walk" was that of a workaholic. Bit of a disconnect, as you can see. But back up a few steps to the early 90s and my childhood dream was to work as a writer.
My First Dream
Not any writer, but a creative director who wrote copy for the ads and commercials. I didn't know how the world really worked then, but in my mind, the creative director spewed words of brilliance that someone transcribed into promotional gold.
I stayed pretty faithful to that path.
Marketing competitions in high school, college degree in advertising and a copywriting job out school in Chicago. At the time, that was my dream–a high-rise office on Michigan Ave. that overlooked Lake Michigan and a desk filled with ads.
I stared out the window and thought,
"Yeah, this is cool and all, but I always dreamed of living in San Francisco."
What happened next?
A transfer to San Francisco.
"Yeah, the job and San Fran is great and all, but what do I really want to do with my life?"
As these contemplative quarter-life crisis questions crept into my head, so did some health problems that no ripe mid-twentysomething should face.
Life changes and dreams change with your current situation. I quit jobs, studied nutrition, reversed my health issues, became a certified holistic health coach and dreamed a new dream:
"To help people get well and get them out into the world by starting a wellness travel business."
I'm not sure exactly where it will go, but you have a front-row seat to its creation. With each passing year, with dreams sitting on the shelf unaccomplished, I realize more and more that there's no better time than now to do all that you can while you can.
My missed vacations, girls' nights or weekends are long gone. But we can all proceed to move forward differently each day in the direction of a dream. Besides, it's OK if everything doesn't go according to plan.
For your inaugural video post, here's a brief promotional trailer for what's to come this year on your Monday travel dreamer posts –
"A new dreamer on her fearless attempt to capture a dream that's bigger than herself.

Can a Midwestern girl take on the world?

Follow her."
What will your promotional dream trailer say about you this year?
Oh, and don't forget to share your travel dreamer and career change stories.
TGIM,
Katie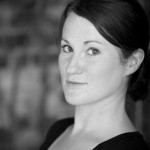 Katie dreams to complete her career transformation from corporate copywriter to world traveling health coach. In one year she'll document the launch of her wellness travel business, Real World Wellness, on 8 Women Dream. Follow her progress–or procrastinations–every Monday.

Enjoy this special 8WomenDream Guest Contributor story submitted by new and experienced big dreamers throughout the world, edited and published to capture a dream perspective from different points of view. Do you have a personal dream story to share with 8WomenDream readers? Click here to learn how to submit dream big articles for consideration.
Note: Articles by Guest Post Contributors may contain affiliate links and may be compensated if you make a purchase after clicking on an affiliate link.