Last updated on May 17th, 2012 at 07:52 am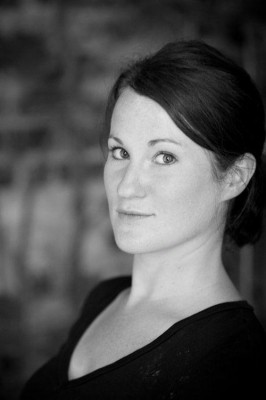 Les Brown, one of the world's leading motivational speakers states that change is difficult but often essential to survival. We've experienced a great deal of change on 8 Women Dream in the past year, and we survived.
Every change brings an opportunity, and this year change has brought us new dreamers.
The most recent dreamer to join the 8 Women Dream team is Katie Eigel, who plans to be our video blogger. She will be combining amazing writing skills with her adorable personality to create both written and video blog posts. She is very creative and we think you will enjoy her video shorts.
In honor of her arrival on Monday mornings, I offer you the following video by Les Brown on change –
(Because frankly no one says it better . . .)
1. What is the hardest change that you have had to go through?
LB –
Being the person that I am now. You know they asked George Bernard Shaw if he had his life to live over again looking at all the people throughout history that he'd known who he'd like to become, and he paused It and said, "I'd like to become the man I never was." And when I look at my life the most difficult thing I've ever done was make the decision to become the person that I am now.
It took me 14 years — 14 years!
I had someone say, "Les Brown you can do more than be a disc jockey." I was a disc jockey for many years in Columbus, Ohio. He went to to say that I could talk to corporations, organizations about leadership, about their potential, about living their dreams. And I resisted him. I said, "Look, I don't have a college education. I was labeled education-able mentally retarded. I've never done the things that I am going to be talking to them about. how could I possibly do that?"
And so while I was talking to him, all of a sudden the phone went dead. So I called him back and said, "Hey! We lost the line!" And he said, "I hung up! Because when you argue for your limitations you get to keep them!" I said, "Whoa! I hope you win this conversation!"
But that was the most difficult part because I did not see and had no idea or inkling that I could become this kind of person that I am right now. Just one believing it was possible — that was the most difficult part. It took me years to get to a place to have the courage to do the things necessary to bring about transformation.
2. What are your beliefs today?
LB –
I believe that it's possible that all of us can change.
I believe that we all can have our dreams. It's very important that we get out of our head and get into our greatness.
I believe we all have a potential for greatness, but greatness is a choice — it's not your destiny. It's choices that we make every day. And if you've got to make choices out of your comfort zone, which Brian Tracy calls "the danger zone" because in order to do something you've never done, you've got to become someone you've never been!
3. Did you know what you were great at?
LB –
I find that most people are not living up to their true potential at manifesting their greatness.
They don't know what they have going for them.
They don't know how to earn money at doing what that are naturally good at.
They don't know how to get access tot he people willing to pay them the money for what they do.
I did not know, and most people do not know that you have to experiment in life in order to find it. What is it that resonates with you? Most of us have the ability to to a variety of things — not just one particular thing. I'm an author; I'm a speaker; I'm a trainer; I train people how to connect with their personal power – to do more, to discover their power voice. We all have so many things in us. Life is about challenge and taking some risks!
4. When are you out of you comfort zone?
LB –
. . .When I speak at prisons. usually when I speak, I speak about things I have experienced, but since I've never been incarcerated, that's when I get uncomfortable. I speak about what I believe but not my own experience. . .
5. Is your driver to serve?
LB –
It is to serve. Because my mother adopted 7 children at the age of 46. And I always say, "that all that I am, and all that I ever hope to be, I owe to my mother." That's an Abraham Lincoln quote. I saw a sign once that said, "God took my out of my biological mother's womb and placed me into the heart of my adoptive mother." So I am very much like her. They call me Mamie Brown's baby boy. She never met a stranger. She loved to serve. She had a passion for people and I have a passion for people.
Just because of the things that I've done that I realize that if I needed someone to believe in me, and I now say that sometimes you have to believe in somebody's belief in you until your belief kicks in. So it's not even necessary that you believe sometimes its just that you need a little help to get over the hump. So I think it is my desire to serve and to help people and that's what turns me on, and that's the Mamie Brown factor in me.
6. Is there something that you do on a daily basis?
LB –
I meditate every day.
I laugh a lot.
I read 10-15 pages of something positive.
I review my goals that I've written out the night before that what I want to get out of the day, rather than just get through the day.
I have an affirmation, "Lord whatever I face today, together you and I can handle it" and that starts my day.
The first 20 minutes of your day sets the spirit of your day. . .
7. You mention your spiritual beliefs, do you work in tandem, or is all of it up to you to go do in this life?
LB –
First of all I think religious people are afraid of going to hell, and spiritual people have been there. To me, I believe that when you get up in the morning and you are operating out of the thinking of Charles Udall who said, "We should be ashamed to die until we've made some kind of major contribution to humankind."
My whole goal when I wake up in the morning is what is it that I can I do, what difference can I make, what impact can I make, what level of light can I bring to a situation of darkness, or a word or encouragement, or a smile. That's what turns me on. It is said that service is the rent we pay for the space that we occupy while we are here on earth and I am always looking for ways in which I can serve.
♦♦♦♦♦♦♦
For the second part of this great interview with Les Brown click on Change Nation: Les Brown on Finding Motivation, Part 2 of 2 to go to the YouTube video. You can find out more about Les Brown on his website at www.lesbrown.com.
Next Monday welcomes Katie and her first post on 8 Women Dream. I will be moving back to writing on late Sunday evenings.
Catherine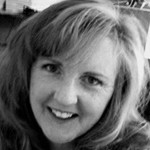 Catherine's dream is to be a motivator and published writer. She is testing her theories on motivation with this blog and the seven other women who have volunteered to be a part of her dream project. Catherine also writes about her life as a mom at the blog A Week In The Life Of A Redhead. She would also like to be invited to speak at TED as the next Erma Bombeck. Catherine posts on Sunday evenings and fills in extra posts when needed.
Have you figured out what your big dream is?
Download your copy of Find Your Dream now! What are you waiting for – it's cheap!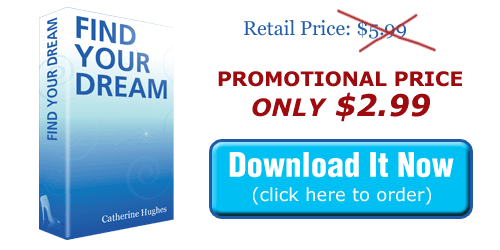 If you've got the talent, we invite you to pitch 8 Women Dream a guest post about dreaming. Send your pitch to eightwomendream(at)yahoo.com.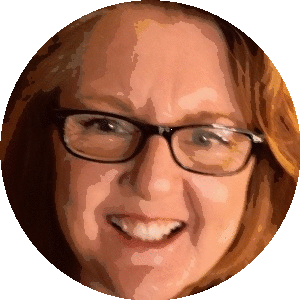 Catherine Hughes is the founder, content director and editor-at-large of 8WomenDream. She is passionate about helping women step out of their own way and strike out into a world waiting for their special talents. She's a published author and a former award-winning mom blogger. Catherine has helped companies both large and small create engaging web content, social media narratives, and unique blogging platforms. She claims to be a redhead, but don't hold that against her.
Note: Articles by Catherine may contain affiliate links and may be compensated if you make a purchase after clicking on an affiliate link.