Last updated on February 25th, 2023 at 10:20 pm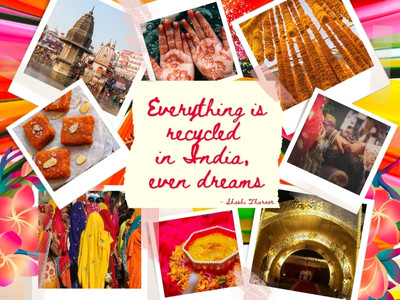 I am living a travel dream to attend a wedding in Uttar Pradesh, a state in the Plains region of India. Here's my story …
Nilum sat in the chair next to me, patiently feeding me sips of chai from a steaming cup, while the Mehndi (henna paint) on my hands dry. The front and back of my hands are covered in intricate designs, suns, and flowers in delicate patterns.
The henna requires an hour or so to dry, and then you apply oil to your hands and let it soak in. After another half-hour or so, you can scrape the henna off your hands with a butter knife, or just rub your hands together to rub the brown paint off in little chips and flakes.
It leaves an orange-red design all over your hands, which deepens and darkens overnight to a reddish brown. I was told not to wash my hands until the next morning so the color could set.
I'd traveled to Bareilly, India from New Delhi to attend the wedding of my friend and guru Nithya Shanti's cousin Ishita, known by all as Ishi. The family treated me like one of their own, including me in all of the pujas (rituals) and ceremonies.
While the henna dried, family members fed me tea and snacks. It was so beautiful to see how everyone in the family takes care of each other. This theme permeates the entire wedding.
There were many rituals in which the bride's mother's brothers and sisters were welcomed, fed sweets, and given gifts. Everyone also knelt before Ishi to bestow blessings upon her, dipping herbs into small bowls of turmeric (haldi), henna, curd, and mustard oil, and then rubbing the mixture on her feet, knees, hands, shoulders, head, and cheeks.
Covering her in turmeric is supposed to make her skin glow golden. I was invited to bless her as well, wishing her a long life and happiness, brushing the herbs against her skin, performing the ritual 10 tens (five times up her body from her feet to her head, and five times down) as is prescribed.
Later sweet desserts, including carrot halwa with cashews, were passed around in bowls and people again fed each other spoonfuls.
So Colorful!
The women of the family were all dressed in saris and suits, hand-embroidered, in rich colors, many with sequins. Red and gold is a common color theme for the wedding, as the bride also wears red and gold, and many of the women wore red and gold saris.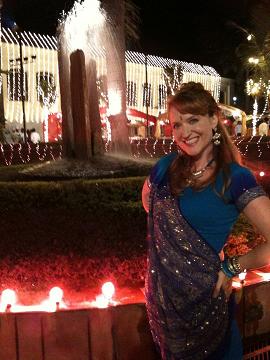 I marveled at the beauty of it all, and all the tastes, sounds, and sensations during this weekend of celebration. The meals were exquisite.
Sunday's lunch was raita (yogurt) with chickpeas, kafta (vegetarian meatballs) in a curry sauce, palak paneer (spinach and cheese), paratha (bread), followed by kheer (a sweet rice pudding flavored with cardamom and pistachios). There were platters of sliced vegetables, including cucumbers, red carrots, beets, and radishes.
And spicy pickled ginger, to eat with the various dishes.
And Then, The Wedding Itself…
Being at the wedding felt like a beautiful dream. The entire front entrance and lawn to the Hotel Swarn Towers were decorated in red and gold swaths of fabric, with marigolds everywhere. The fountain was lit up, and so the place glowed, like all the guests, who were just full of joy.
The groom arrived in a chariot, dressed like a prince, accompanied by a live band and fireworks. Along with the band were men who had giant chandelier-style lamps balanced on their heads, illuminating everything. Everyone danced in the streets for the groom's arrival, and the bride's family welcomed his family with garlands of marigolds.
It was so absolutely joyous and bright, so festive and dreamlike. I felt so lucky to be a part of celebrating such beautiful moments in these families' lives.
The celebrations and pujas, which began at 7 in the evening for the wedding itself, would continue until 4 a.m. the next morning. I finally conked out at 2 a.m. but was able to witness most of the ceremonies by then.
There was a ceremony in which the bride and groom presented each other with pink and white garlands of flowers, and a ceremony in which they walk around a fire, built inside, seven times, reciting the oaths of their marriage, their vows to each other. I was told that these two elements–the presentation of the garlands, and the walk around the fire–are common to most Indian weddings, no matter what region of the country the bride and groom are from.
Of course, we also danced. The thumping beats of some of the songs were perfect both for Indian dance styles and belly dancing, which I've studied and love, so we all got out there to shake it in our own ways. I successfully danced in a sari and was happy to have pulled that bit of magic off.
The wedding evening also featured a feast, with food stations set up all around the outside of the hotel and wedding hall. There were dishes from many different regions of India and a wide variety of sweets.
I made a point of sampling a bit of all of them, reveling in all the spicy and sweet dishes, all these Indian delicacies. I skipped the golgappa, "fire water balls," which are a favorite treat here, only because those serving them could not assure us they had been made with mineral water, and as a foreigner in India I have to be careful about drinking water that could make me sick. I sampled everything else.
They also served hot milk with cardamom and pistachios later in the evening, which is a specialty of this region, and foamy cups of cappuccino. I downed three cups of coffee in an attempt to stay awake for the whole wedding.
Some of the cousins stayed up until 6:30 a.m., laughing and joking and catching up after the official festivities were done. I headed back to my room at 2 a.m., after the circling-the-fire ceremony. I was wiped out.
4 life lessons from an Indian wedding
1. Dreams Are Achieved in Community
So many people came together to create this magical event. The bride and groom's families each wholeheartedly participated in endless rituals and ceremonies to make the day special and to bless and honor the bride and groom. It was amazing to see how many people made this event possible.
2. Remember to Care For Each Other
I was so touched when family members fed me chai and sweets while the henna was drying on my hands. All weekend long, I watched people feed each other sweets. It reminded me of a story my guru Nithya Shanti tells about heaven and hell looking the same, with a giant banquet table and a feast and people who have no elbows. The only difference is that in Heaven people feed each other, and in hell, they try to fend for themselves, and they starve. It warmed my heart.
3. Infinite Patience Creates Beautiful Results
I had to wait one hour for my henna to dry, but the bride sat still patiently for four hours while her hands, arms, and feet up to the ankles were covered with intricate designs. Then, she had to wait for it to dry. Our willingness to be patient with the results as we walk through life can create amazing outcomes.
4. Treat Everyone Beautifully
There is a Sanskrit verse in Indian culture Atithi Devo Bhava meaning "The guest is equivalent to God." Anyone who visits your home is treated as if they were the chosen one themselves, fed and cared for, and treated as one of the family. How beautiful to treat everyone as if they are divinity embodied. I experienced this all over India.
It was a magical experience I will never forget. I feel so lucky to have been a part of it. And, I learned a great deal from my friends at this inspiring Indian wedding and from watching a lovely couple's dream come true.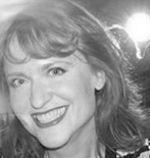 Lisa P. Graham is an inspirational writer, life coach, TED motivational speaker, and globe-trotter whose passion is to help others to find happiness and meaning in their daily lives. A political activist at heart, Lisa would like to empower more women to run for political office as a way to create positive change in the world. You can find her on her website or watch her TEDx speech on YouTube.
Note: Articles by Lisa may contain affiliate links and may be compensated if you make a purchase after clicking on an affiliate link.