Last updated on December 19th, 2017 at 03:10 pm
This week 8WomenDream attended the movie premiere of Who Does She Think She Is, a documentary which explores how women often make difficult choices between Mothering or working; between a child's well being or our own; and between responsibility or self-expression.  This wonderful film by Academy Award-winning filmmaker Pamela Tanner Boll features five women who refuse to make these choices and go after their artistic big dreams.
They offer another perspective on being both a mom and a [insert your dream here]:
The film was one of my motivations for the week.  I am awed by the women featured in this movie.  They reveal such bravery when facing the obstacles to their dreams.  They move me to shout my message from the rooftop:
LADIES! FOLLOW YOUR DREAMS!

The second piece of motivation came in the form of a paperback book called, Following The Whispers: Creating a Life of Inner Peace and Self-Acceptance from the Depths of Despair by Karen Walker.  Her publicist at Bascom Hill was kind enough to send 8WomenDream Karen's book to read and review.
About the book:
In her poignant memoir, Karen Walker traces the effects of a cold, loveless home environment and an early sexual molestation on her growth, marriage, motherhood, and career. After freeing herself from a desert of a marriage, Walker loses custody of her child and then journeys to discover who she is and to find some sense of wholeness.
That journey takes her from her old life to new friendships, new lovers, and new professions. From New York to Portland, Oregon and eventually to Albuquerque, New Mexico, Walker seeks someone to love her as she is. She finds that and more — a loving connection with her son. This fifty-year emotional odyssey ultimately leads Walker to a self who can look back over her life with a contentment and satisfaction that allow her to follow the whispers that the future may bring.
We are thrilled to have this opportunity to promote another woman pursuing her dream. Hopefully, this will give Karen Walker's book a bit of exposure.
There is a Buddhist saying, "If you light a lamp for somebody, it will also brighten your path."
May Karen enjoy great success with her book.
And this week if you are doubting yourself, remember the saying,

"We only grow as high as we reach, or go as far as we seek, or see as deep as we look, and become only as much as we dream we can we be."
Just keep dreaming.
Catherine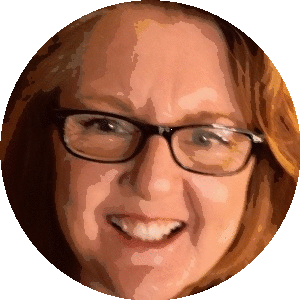 Catherine Hughes is the founder, content director and editor-at-large of 8WomenDream. She is passionate about helping women step out of their own way and strike out into a world waiting for their special talents. She's a published author and a former award-winning mom blogger. Catherine has helped companies both large and small create engaging web content, social media narratives, and unique blogging platforms. She claims to be a redhead, but don't hold that against her.
Note: Articles by Catherine may contain affiliate links and may be compensated if you make a purchase after clicking on an affiliate link.