Last updated on March 7th, 2010 at 11:34 am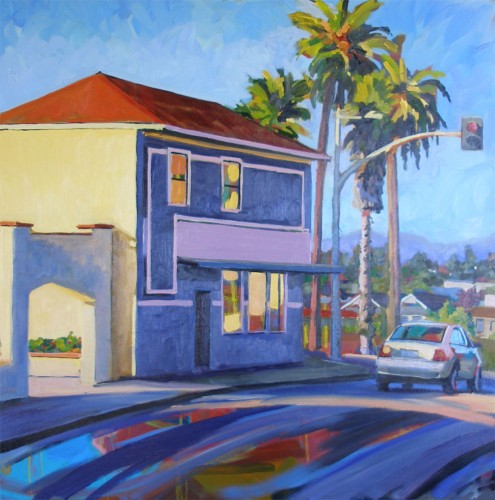 I received another rejection letter.
So instead of crying silently, I am kvetching (Yiddish for complaining) to the world.  It is the third event this year I applied to and have been rejected from.
I keep hoping this process gets easier but so far is has not.  It is painful in more than one way. It is painful because every time I apply to one of these shows it takes time to complete their applications, time to make select images, make discs and money for the jury fee.
Money I do not have.
I do not mind only owning two pairs of shoes or only getting my hair cut twice a year, but to be rejected and pay for it is frustrating.  This frustration is followed by a loud "WHOSHHHHH" as my confidence deflates.
The effects of last year's marriage crises has made me more vulnerable.  I physically feel like I aged ten years in one.  Somehow this feeling of rejection gets all wrapped up in all my other emotional shortcomings.  If I throw in some thoughts about the deflating economy, I can almost go comatose.
So here I am at 38 wanting to be an international artist.  Am I insane?
At this moment I find myself thinking about the book "Agony and the Ecstasy".  I realize I have it a little easier then Michelangelo, who physically went to the quarries and cut out the marble in order to create.  I know for all the agony I might feel at this moment, it does not compare to the ecstasy of a glorious painting day.
Storms always pass.
Wendy
(Wendy's dream is still to become a influential international artist, but she left 8 Women Dream in March of 2010 to complete grad school.  She is still a strong supporter of 8 Women Dream and you will see her in the comments on the blog.)

Enjoy this special 8WomenDream Guest Contributor story submitted by new and experienced big dreamers throughout the world, edited and published to capture a dream perspective from different points of view. Do you have a personal dream story to share with 8WomenDream readers? Click here to learn how to submit dream big articles for consideration.
Note: Articles by Guest Post Contributors may contain affiliate links and may be compensated if you make a purchase after clicking on an affiliate link.