Last updated on November 14th, 2019 at 09:58 pm
The one thing we love about having a travel blogger here on 8 Women Dream is how traveling is like the dreamers journey. You contemplate where you want to go and once you've decided on your journey you begin to plan your trip.
Once you begin, nothing seems like you thought it would be. There are ups and downs but if you are open to the journey it will take you places you never thought possible.
Traveling changes you, just like working a dream will change you. You will grow and learn to challenge yourself by stretching your limits and discovering your true inner strength when you refuse to surrender to resistance and quit working your big dream.
When you return home you are never the same again…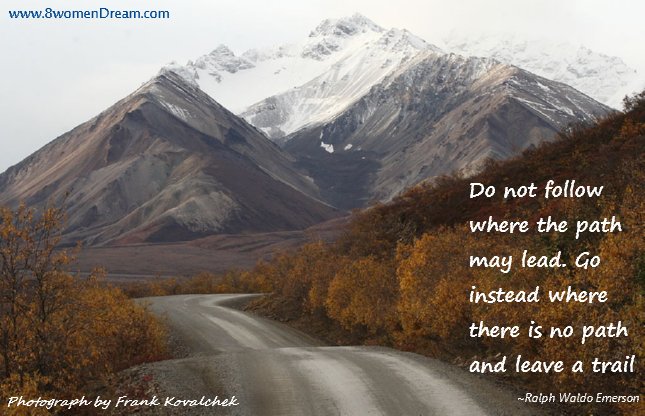 Please feel free to share.
Catherine