Last updated on November 14th, 2019 at 09:58 pm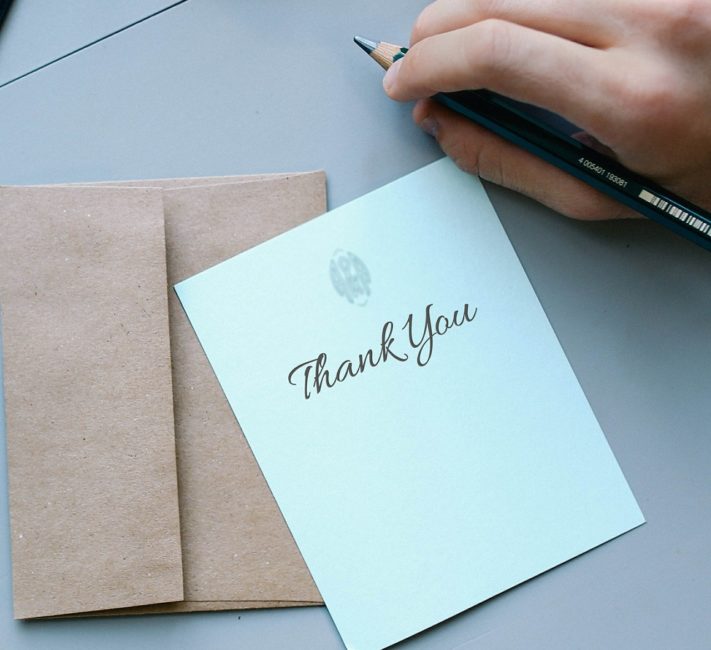 Happy Thankful Thursday dreamers!
Today I am grateful for the inspiration I find when I am out in the world and the ways in which gratitude creates positive change in making my dreams come true.
I have been thinking of ways to offer inspiration that you can take with you during the week while you are "out there" making it happen with your dreams.  The dreamer's journey isn't for the faint of heart and so I decided to create 8 images to remind you to be grateful this week.  You can click on these images and save them to wherever you can.  Bring them up at any time to remind you to stay with your dream.
8 Gratitude Picture Quotes:
1. Gratitude is a bridge to the heart, reflecting back the beauty in our lives. ~Adamski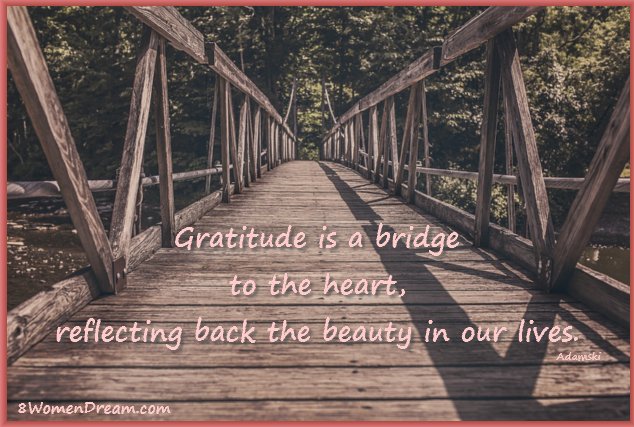 2. Acknowledging the good that you already have in your life is the foundation for all abundance. ~Eckhart Tolle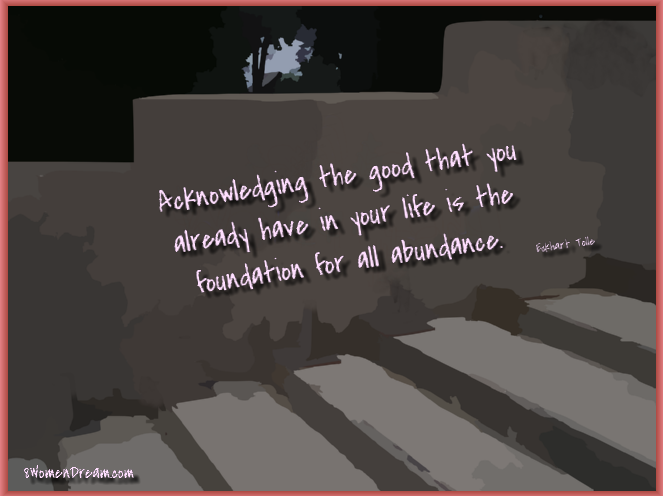 3. When you are grateful, fear disappears and abundance appears. 
~Anthony Robbins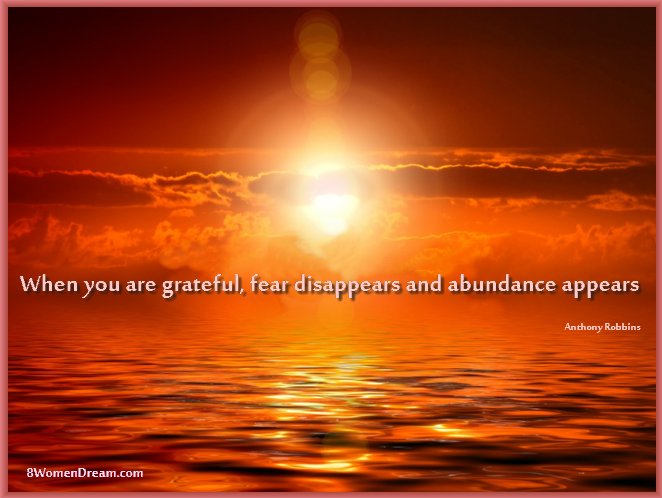 4. Gratitude is the single most important ingredient to living a successful and fulfilled life. ~Jack Canfield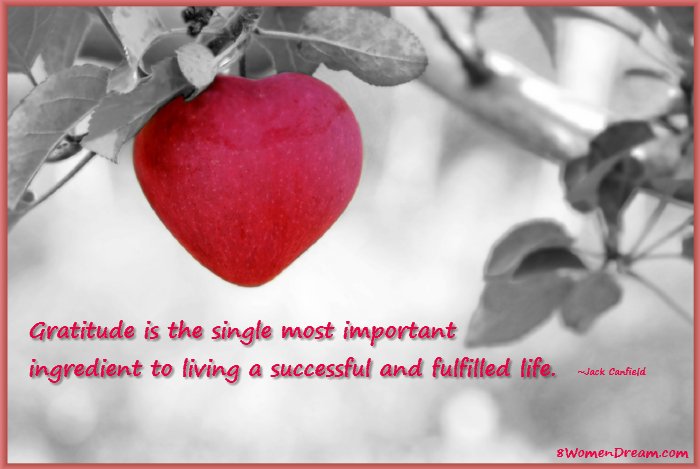 5. Develop an attitude of gratitude, and give thanks for everything that happens to you, knowing that every step forward is a step toward achieving something bigger and better than your current situation. ~Brian Tracy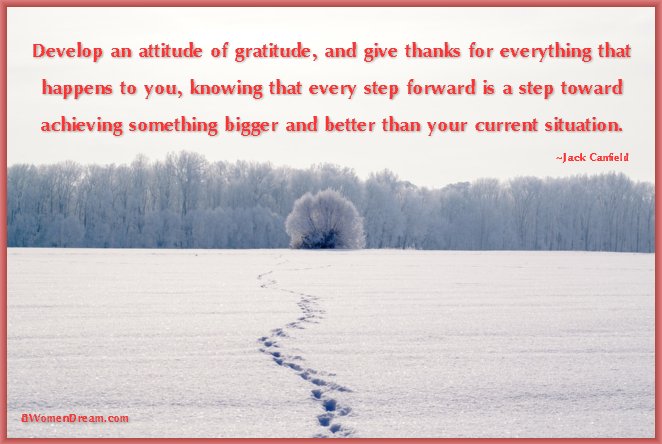 6. Eucharisteo—thanksgiving—always precedes the miracle. ~Ann Voskamp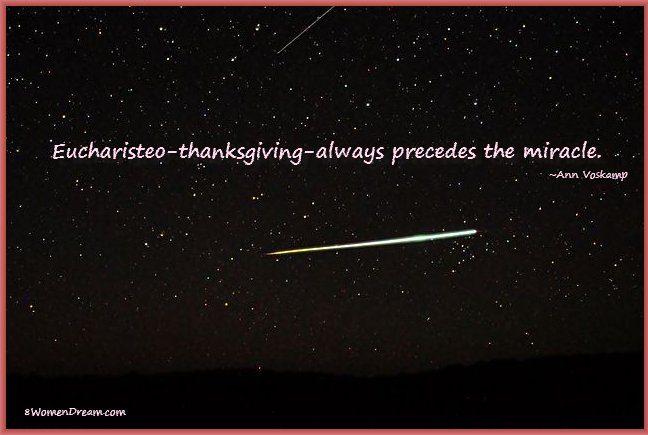 7. An attitude of gratitude brings great things. ~Yogi Bhajan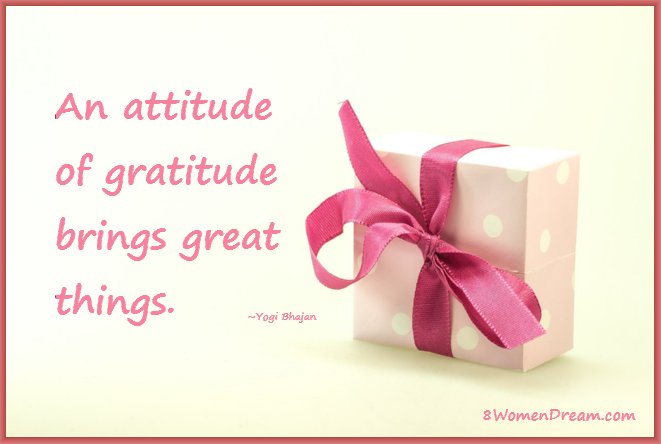 8. When you focus on gratitude, positive things flow in more readily, making you even more grateful. ~Lissa Rankin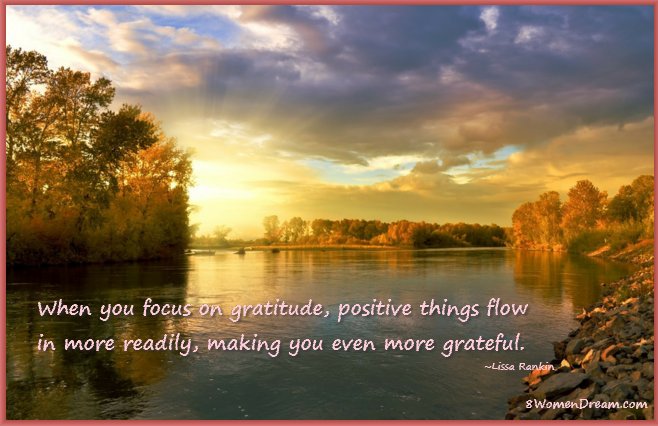 Please feel free to share these gratitude picture quotes with your family, friends and anyone you know who is trying to dream big dreams and is on need of inspiration.
I am always grateful to you my dear readers and for your loving support of 8 Women Dream and our big dreams.  I hope these gratitude picture quotes bring you miracles in your own dream journey as you place them where you can read them every day.
Be grateful and just pursue it dreamers,
Sue Faith Levy
Be Inspired!
[fbcomments]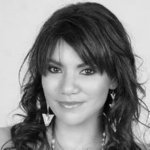 Sue Levy is the founder of the South African Just Pursue It Blog and Inspirational Women Initiative. She's a motivational writer and media designer, who is obsessed with everything inspirational with a hint of geek. She thrives on teaching women how to be brave and take big chances on themselves. You can find Sue on her Twitter page @Sue_Levy.
Note: Articles by Sue may contain affiliate links and may be compensated if you make a purchase after clicking on an affiliate link.