Last updated on July 18th, 2022 at 04:05 pm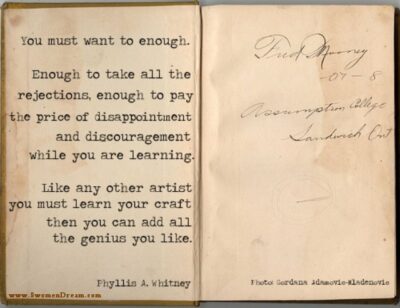 Whether aspiring to be a novelist or a painter, a CEO or a travel writer — your dream is your art.
If it's not, then you've picked the wrong dream.
Today's motivational dream quote is by Phyllis A. Whitney, one of the world's most beloved mystery and romantic suspense writers.
She wanted writers to understand the process and not to give up on themselves.
It's easy to give up on your dreams, but if you want it enough and you are willing to pay the price — whatever that price might be — only then can your dreams come true.
Are you willing to pay the price?
You must want to enough. Enough to take all the rejections, enough to pay the price of disappointment and discouragement while you are learning. Like any other artist, you must learn your craft–then you can add all the genius you like . . .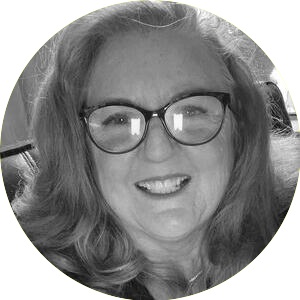 Catherine Hughes is the editor and founder of 8WomenDream. She's also a magazine columnist, content creator, blogger, published author, and former award-winning mom blogger. Catherine collaborates with companies to craft engaging web content and social media narratives. Her work, highlighting stories of the resilience and success of Northern California residents, appears in several print magazines. Outside of work, she treasures motherhood, her close friendships, rugby, and animals.
Note: Articles by Catherine may contain affiliate links and may be compensated if you make a purchase after clicking on an affiliate link.