Last updated on April 8th, 2012 at 07:40 pm
This weeks inspirational video features acclaimed Speaker, Consultant, Author & TV Personality Loretta Laroche. She believes that you can use stress as an opportunity for growth, resiliency and humor. With her phrase, "stressed is desserts spelled backwards," she believes we can learn to use humor to re-frame stressful situations – that is, to think about them in a different way. She argues that this new perspective will enable us to learn to see humor in some of the difficult parts of life.
And thus get over ourselves.
Besides, she's damn funny.
So this week 8 Women Dream salutes Loretta for reminding us that how we think is most of that battle.
———————————–

This week's inspirational blog award goes to Colleen DuBois and her blog Reflections of Me. She writes the following on her blog –
"I am a 33 year old mother of the two most delightful girls on the planet. I believe they have been sent to me to nourish me, to inspire me and to bring joy into my life. We live in a town house that looks out towards the magnificent mountain scape that fringes the city of Cairns. Our couch is the center of our home. It is where laughs, tears, hopes, frustrations, fears, comfort and sometimes sleep are shared, either voluntarily or with loving inducement."
Loretta and Colleen (my favorite Aunt's name) thank you for being an inspiration to 8 Women Dream.
Keep on dreaming people.
Catherine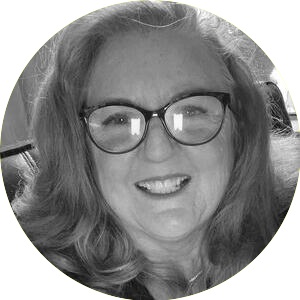 Catherine Hughes is the editor and founder of 8WomenDream. She's also a magazine columnist, content creator, blogger, published author, and former award-winning mom blogger. Catherine collaborates with companies to craft engaging web content and social media narratives. Her work, highlighting stories of the resilience and success of Northern California residents, appears in several print magazines. Outside of work, she treasures motherhood, her close friendships, rugby, and animals.
Note: Articles by Catherine may contain affiliate links and may be compensated if you make a purchase after clicking on an affiliate link.