Last updated on July 22nd, 2012 at 10:44 pm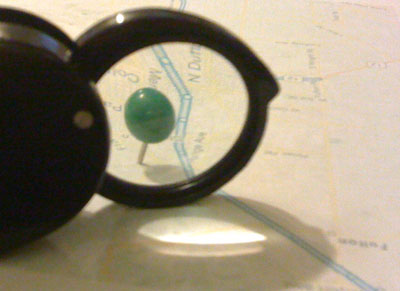 Ah . . . the fresh smell of a new year. The promise of starting anew and reinventing your dreams in a brand new way.
If you haven't heard, Starbucks just announced their new logo that, in their words, better represents their future of "Thinking beyond coffee." As with any major brand making a major change, there are a lot of opinions floating around. There have been a few bad re-branding attempts in the marketplace recently, and the interaction that Starbucks had with their consumers during this process sets them apart.
The reason I can relate to this story right now is that I am currently at day 7 of reinvention and am already second guessing myself.
The reinvention of daily life means marching off the edge of our maps.
– Bob Black
My current task is to define the services for my primary business Forward Motion Studios.
take one 7 year old business based on trading time for money
slap it with 2 tough years with the economy
reform it to a subscription/retainer based model that trades money for my expertise
When you put it that way, it seems so simple, right? Why am I struggling with the reality of what this looks like?
I am not undertaking this change in a bubble. The kind and prodding tutelage of my business coach, Remy Gervais is helping me find the areas that I want to focus on.
What do you love about your dream?
My list looked like a classic pro/con argument. Down the left side of the page, all the things I actually liked doing. Down the right, the ones that made me think that cleaning my house was REALLY important.
Now the hard part. Being really honest about your strengths. If you really want to make this sink in, do it in front of a mirror. If you're like me and have no poker face, you might see the answer right on your face!
Hold up that list and say to yourself in the mirror "I love doing _______". I know for at least one of my listed items, this did not look pretty. I have to accept that it's OK and start really focusing on the items that I truly enjoy doing.
You're off the edge of the map, mate
– Captain Barbossa, Pirates of the Carribean
Sometimes you have to walk to the edge, scare the crap out of yourself, and take a deep breath and just step off the map.
Can you reinvent your dream this year?
– Heather

Heather Montgomery is a fitness writer, triathlete, and serial entrepreneur who is devoted to sharing what she has learned about becoming a triathlete after age 40. She uses her Metabolic Training Certification to help other women struggling to get fit in mid-life. She lives and trains in Santa Rosa, California, the new home of the Ironman triathlon. You can find her biking the Sonoma County wine trails.
Note: Articles by Heather may contain affiliate links and will be compensated if you make a purchase after clicking on an affiliate link.