Last updated on April 8th, 2012 at 07:40 pm
This weeks inspirational video features Clay Dyer, a professional bass fisherman who was born without any lower limbs, no arm on the left side and a partial arm on the right. His motto for life is "If I can, you can." Watching him fish is the best 9 minutes you may spend this week.
Here's his advice on Living The Dream –
LIVING THE DREAM
Determination: Have a passion for your vision that is contagious
Resources: Focus on the resources available rather than what is missing
Effort: High goals equal high motivation equal high effort.
Attitude: Positive results flow from a positive attitude
Motivation: See your dreams through when you feel like quitting
Success: When you live your dream you are successful regardless of the outcome
Clay spends part of his time (when not fishing) sharing his life experiences through motivational and leadership presentations to various companies.  We salute you Clay.
—————–

This weeks inspirational blog award goes to Kris Cahill of Psychic Everyday.
She writes –
"Psychic Everyday was founded on May 13, 2009, taking up where Art & Clairvoyance, my previous blog, left off. The idea was to have a blog focused on the 'clairvoyance' part of 'Art & Clairvoyance'.  I write about the human spirit, and how that spirit can choose, grow, change, and heal. Topics include meditation, clairvoyance, being psychic, healing, forgiveness, creativity, change, love, happiness, spiritual healing, free will.
My blogging goal is to validate the spirit and experience of each person, and also the awesome power each has when deciding to heal and grow that spirit. I am enthusiastic about letting others know that they can heal themselves and create their lives, simply by deciding to do so and then doing it. Writing without judgment, and communicating simply about the beauty and joy of life, it is my goal to create an inspiring and uplifting place where all possibilities exist."
This week Kris, 8 Women Dream salutes you for being an inspirational woman following her dream.  You inspire us!
May everyone have an inspirational week and keep on dreaming –
Catherine

(Catherine posts inspiration for the week Sunday night and her own posts on Thursday night. Catherine's dream is to be a motivator, motivational speaker and published writer. She is testing her theories on motivation with this blog and the seven other women who have volunteered to be a part of her dream project. Catherine also writes about her life as a mom at the blog A Week In The Life Of A Redhead. Someday, she would also like to be invited to speak at TED.)
https://8womendream.com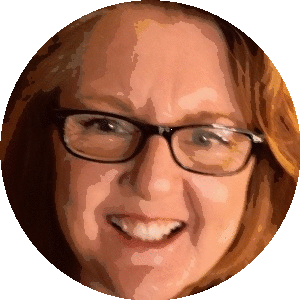 Catherine Hughes is the founder, content director and editor-at-large of 8WomenDream. She is passionate about helping women step out of their own way and strike out into a world waiting for their special talents. She's a published author and a former award-winning mom blogger. Catherine has helped companies both large and small create engaging web content, social media narratives, and unique blogging platforms. She claims to be a redhead, but don't hold that against her.
Note: Articles by Catherine may contain affiliate links and may be compensated if you make a purchase after clicking on an affiliate link.