Last updated on September 20th, 2022 at 03:52 pm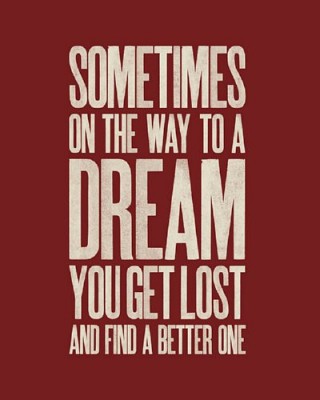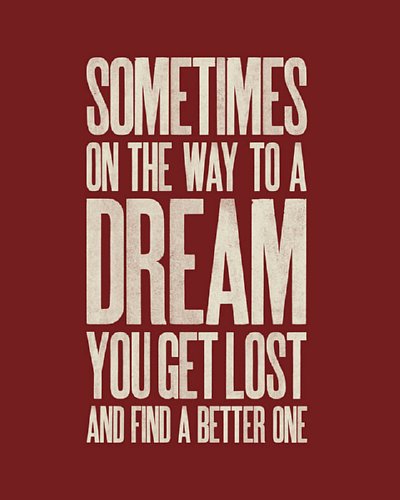 My big dream to be a motivational speaker is one of the most satisfying goals in the world to me. To make a positive difference in the lives of those you speak to by lifting their spirits with your words makes me appreciate my life to its fullest.
It's a satisfaction I almost can't describe.
For as long as I can remember I have dreamed of living a life where people and life's adventures create joy for me, for my family, and for those I come in contact with. My dream to make a positive difference in the world has been compulsory as far back as I can remember.
I don't recall a time in my life when I didn't care about making some type of change to my surroundings.  I've always gone the extra mile to create joyful experiences for myself, my friends, and my family.
I am proud that I am like this.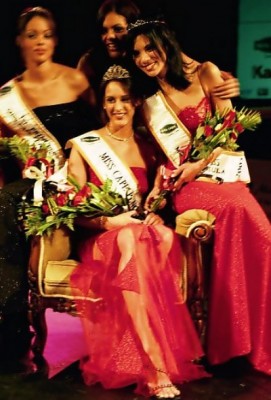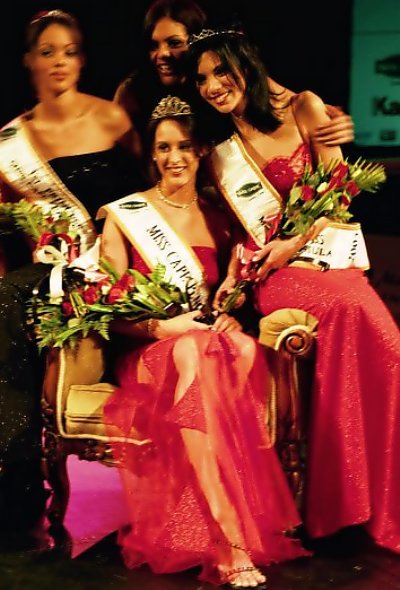 I originally wanted to become many things in life.
For several years my big dream was to be a beauty queen. I came close to obtaining this dream, but with every attempt to be Miss Cape Peninsula (the beauty queen of my Province) and Miss South Africa, something always seemed to block my receiving the crown.
It was as if the world had other plans for me.
I was very determined to be a beauty queen in spite of my losses. Looking back, I now wonder why I put myself through all of it.
As it turned out, the beauty industry was not as honest as I believed it to be–at least here in South Africa. It was about who you knew and your connections.
Fortunately, I didn't allow the "almosts" to push me into getting a boob and nose job, even though these options were once seriously considered. I'm grateful for coming to my senses, for growing up, and instead making the decision to pursue a career in design, rather than prancing around in high heels all day long.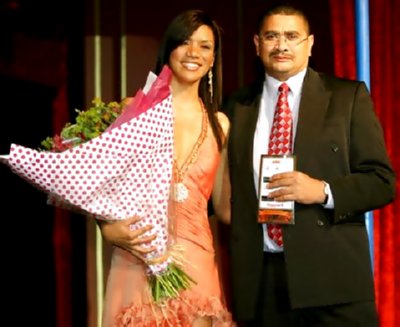 At one point I was so serious about being a beauty queen and such a perfectionist about my demeanor that I put myself through grooming classes just to learn how to speak well. I spent so much money perfecting my image that my parents had to lay down strict rules to ensure that I would graduate from school as a multimedia designer.
Their rule: No modeling if my grades suffered.
My short-lived life as a beauty queen contestant did have its perks. The finalists lived in 5-star hotels, dined on gourmet food, and received designer gifts, along with hair makeovers, while pretending to live a life of the rich and famous.
It all seemed like I was living my real dream until I was introduced to the beauty pageant charity work.
My last attempt at a big crown was in 2005. It was during this contest that I had the opportunity to help the Tygerbear Foundation. The Tygerbear Social Work Unit helps traumatized children and families in South Africa.
There are young girls there who have such brutal pasts (I shall not go into detail as it is disturbing, but you can possibly imagine the horror stories) that volunteering there forever changed me.
The moments spent with the children of the Tygerbear Foundation are priceless to me. The response from the girls to having someone like me care enough to brush their hair took my breath away. They acted like it was a luxury. It was in these moments that I realized how blessed my life was and that I needed to do more.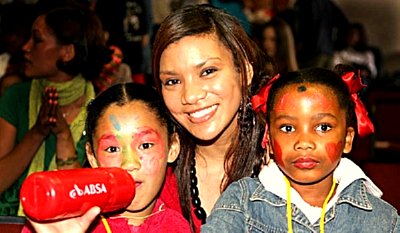 My real-life purpose came to me when one of the little girls said something to me as I was leaving to go back to my hotel. I was giving all the girls a kiss goodbye and as I knelt down to hug one of them, she reached up and grabbed me tight–I'll never forget how tightly she clung to me.  It's bringing tears to my eyes as I write about it. (Gosh, where are my tissues!)
She whispered, "Thank You!"
Her thank you was like no thank you I'd ever heard.  It came from someplace deep inside of her heart and I knew the words meant more than "thank you."  A sadness washed over me because I wished I could do more. I was just this beauty contestant. What could I do? Another girl was staring at me and as I looked at her, she said,
"I wish you were my mommy."
As long as I live I will never forget this moment.
Her words sent shivers down my spine and guilt rushed over me like the howling winds of Cape Town. I was only 23 years old. What did I know about being a mom? Nothing. I realized there was more to this world than chasing a crown. Suddenly being a beauty queen just wasn't for me anymore.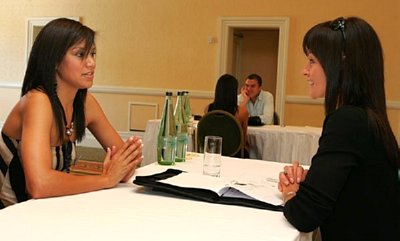 In some sort of surreal way, the experience made sense to me.
I believe that I was sent there so those girls could feel love from me and know there is more to life than what they've experienced. There are people in this world who really do care what happens to them.
I no longer cared about the crown.
All my preparation, all my studying of the South African Legislature, and all my reading up on politics meant nothing. Here was this little girl who wished with all of her being to just have the love of a mother.
I couldn't have asked for a better epiphany. After the competition, I decided never to enter another beauty contest again. I would devote my life to something else.  I'd find a way to make a difference.
I didn't win those competitions because God had bigger plans for me. God wanted me to dream bigger. I thought my big dream was one thing, but the world showed me that I was putting limitations on my idea of dreaming. I could do more. I could be more.
I was never supposed to live a life of glitz and glamor.
I, Sumia Faith Levy was born to make a difference in the lives of young women and to live a life of purpose.
I now know that this purpose involves using my emotional sensitivity to share positive, heartfelt self-expression through the words that I speak when I am in front of young women and when I write those same words on my blog for anyone to read.
I will not give up on my dream to reach a global audience of young women with my motivational speeches and books that encourage them to believe in themselves, believe that they do matter and that they can survive.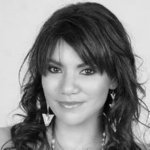 Sue Levy is the founder of the South African Just Pursue It Blog and Inspirational Women Initiative. She's a motivational writer and media designer, who is obsessed with everything inspirational with a hint of geek. She thrives on teaching women how to be brave and take big chances on themselves. You can find Sue on her Twitter page @Sue_Levy.
Note: Articles by Sue may contain affiliate links and may be compensated if you make a purchase after clicking on an affiliate link.