Last updated on October 25th, 2018 at 04:38 pm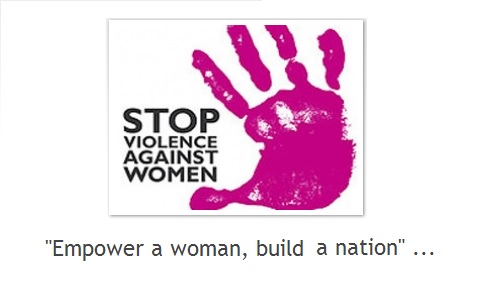 A big part of my dream to be a top motivational speaker is my quest to empower women throughout South Africa, and then to do the same for young women on an international scale through motivational speaking tours, my writings and my website.  In honor of this commitment, I thought I'd share 8 organizations working to improve the lives of women in South Africa.
8 South African Organizations Empowering Women: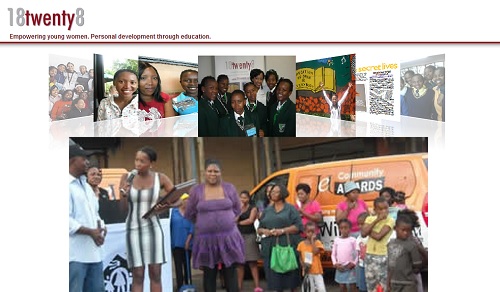 1. 18twenty8 
18twenty8 is an award-winning, women-led Non-Profit Organisation that empowers young women, from disadvantaged backgrounds, by developing strategies for their educational and personal development. They encourage young women, predominantly between the ages of 18 and 28, to view higher education as an attractive and necessary tool for their empowerment. 18twenty8 prides itself on being one of a few organizations in South Africa that is 100% led by young women who empower other young women. Read more about them here.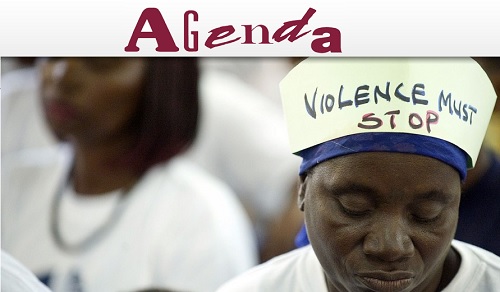 Agenda Feminist Media is committed to giving women a forum, a voice and skills to articulate their needs and interests towards transforming unequal gender relations. They aim to question and challenge current understandings and practices of gender relations in South Africa. Through their flagship project, the Agenda journal, they raise debate around women's rights and gender issues. Read more about them here.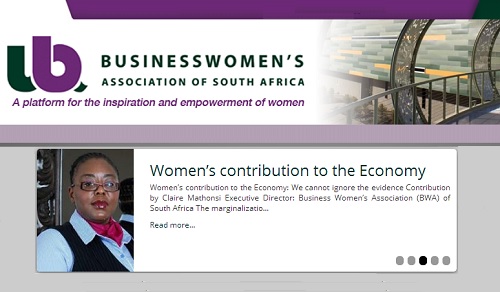 3. BWOYA 
As the voice of women in business, the Businesswoman's Association of South Africa (BWASA) is the largest and most prominent association of business and professional women in South Africa. It plays a key role in highlighting the current status of women in leadership and acts as a lobby group that advocates on women's business issues in an effort to transform the SA economy. Read more about them here.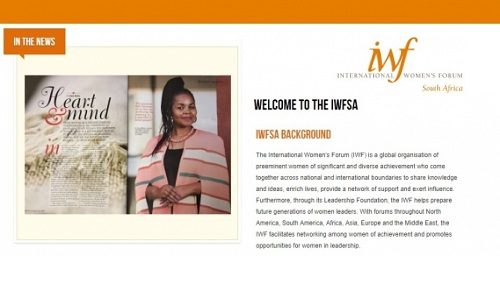 4. International Women's Forum (IWF) 
The International Women's Forum (IWF) is a global organization of preeminent women of significant and diverse achievement who come together across national and international boundaries to share knowledge and ideas, enrich lives, provide a network of support and exert influence. Furthermore, through its Leadership Foundation, the IWF helps prepare future generations of women leaders. With forums throughout North America, South America, Africa, Asia, Europe, and the Middle East, the IWF facilitates networking among women of achievement and promotes opportunities for women in leadership. Founded in 1982 in the United States, the IWF has grown across five continents into 26 nations. Read more about them here.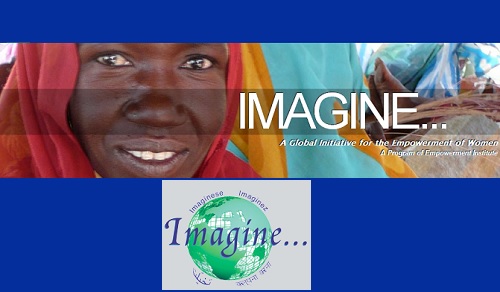 The Empowerment Institute IMAGINE program is designed to empower women in challenging life circumstances to envision and create new possibilities for their life, family and community through participation in a training program called the "Empowerment Workshop." This training program has successfully been applied over the past 30 years in numerous countries worldwide. Read more about them here.
Sonke's vision is a world in which men, women, and children can enjoy equitable, healthy and happy relationships that contribute to the development of just and democratic societies. Sonke Gender Justice works across Africa to strengthen government, civil society and citizen capacity to promote gender equality, prevent domestic and sexual violence, and reduce the spread and impact of HIV and AIDS. Read more about them here.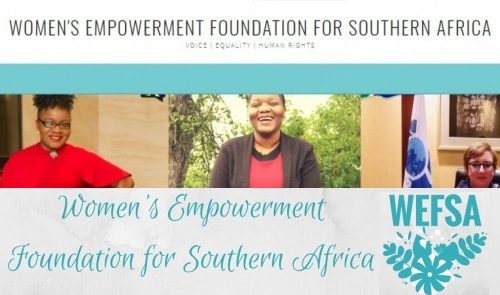 7. Women's Empowerment Foundation for Southern Africa (WEFSA) 
Women's Empowerment Foundation for Southern Africa (WEFSA) is a women's information-based organization which aims to; amplify women's voices; open communication channels for marginalized women to speak out; empower women with information to change their lives; and advocate for a fair, balanced and gender-sensitive portrayal of women in mainstream media. Read more about them here.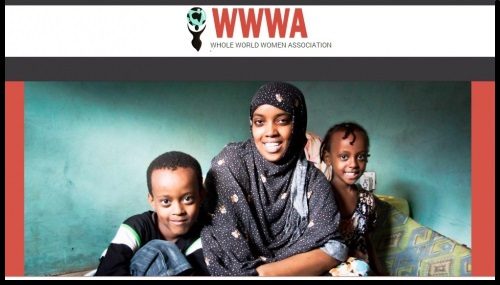 8. Whole World Women Association (WWWA)
Whole World Women Association is a multicultural non-profit organization based in Cape Town, South Africa. It was founded by a remarkable group of refugee women, supported by South African women, who had experienced first hand the need for more comprehensive refugee services specifically addressing women in Cape Town. Read more about them here.
Empowering women is my life and my passion. An honorable mention to this list is Women and Beyond here in Pretoria, South Africa (their logo is at the top of this article) who provides services to women and children who are succumbed to living under adverse circumstances. They primarily focus on women living in informal settlements and rural areas across South Africa to address Poverty and HIV/AIDS. Their goal is to educate, empower, care for and support these women.
As you can see, I am going to be very busy.
What are you doing to empower the lives of women? What are you doing to empower you?
Sue Levy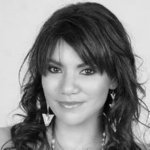 Sue Levy is the founder of the South African Just Pursue It Blog and Inspirational Women Initiative. She's a motivational writer and media designer, who is obsessed with everything inspirational with a hint of geek. She thrives on teaching women how to be brave and take big chances on themselves. You can find Sue on her Twitter page @Sue_Levy.
Note: Articles by Sue may contain affiliate links and may be compensated if you make a purchase after clicking on an affiliate link.