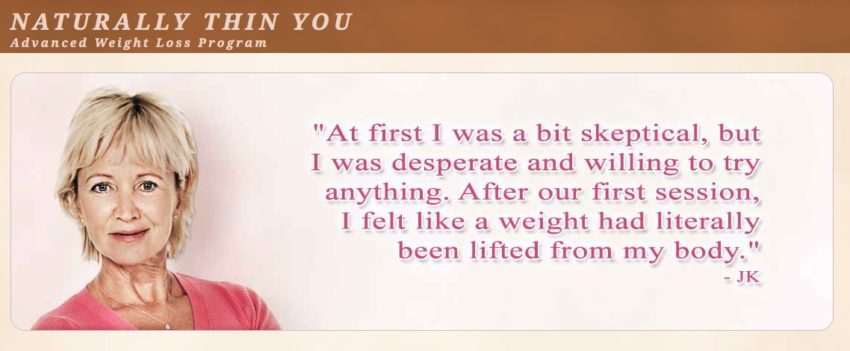 Connecting with other dreamers has a way of kicking your inspiration into gear. Catherine offered this connection to interview fellow health dreamer Karen Donaldson as she is kicking of a big dream of her own. Helping women with their emotional eating issues and weight loss.
I asked Karen to tell me about herself, her new program Naturally Thin You, and what drives her to pursue her dream.
Karen, tell me a little about yourself.
My name is Karen Donaldson. I am a Certified EFT (Emotional Freedom Technique) Weight Loss Coach, Registered Dietitian, and Personal Trainer. I am the owner of EXCEL Weight Loss Solutions in Pocatello, Idaho, where I counsel women on nutrition, mind-body weight loss, and teach exercise classes. I am 51 years young and I love mountain biking, road biking, hiking with my puppies, skate skiing, gardening, and most any outdoor activity. I've been married to the same guy for 28 years (that's another story in and of itself – haha!) and we have a daughter who is a junior in college. I wasn't sure I'd survive my daughter moving to another state to attend school, but I'm happy to report that I'm doing just fine (and I can even admit that when she comes home for breaks I'm okay with her heading back to her own life after a few weeks).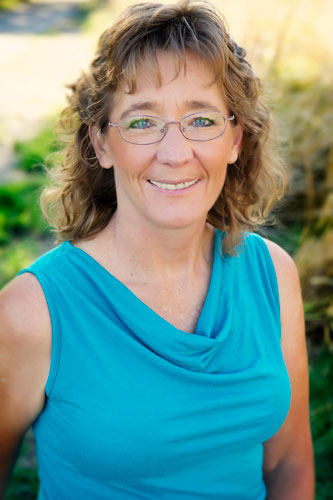 How did you discover your dream path in order to conceive of the Naturally Thin You program?
I know in my heart that helping women with their emotional eating issues and weight loss is what I've been put on this earth to do. I sincerely mean that. Every day that I get to be a part of a person's healing I'm honored. It just feels right.
What obstacles did you overcome to create your Naturally Thin You program?
Well, let's see now! You mean besides working 80 hours a week and losing sleep over stressing about money – oh, the joys of self- employment.  Or do you mean figuring out how NOT to overeat to calm my brain at the end of the day. Or maybe the challenge of my husband wishing I had a "real" job.  Or figuring out how to stay positive and motivated when I was really scared it would all fall apart.
For lots of years, I struggled financially and emotionally. I was on a heavy dose of Zoloft for anxiety and some mornings I laid on the couch, overwhelmed and depressed, because of all the stuff I had to do just to keep my business running. Fortunately, I started to really get into the whole mind-body "thing".
I kept reading and study about the Law of Attraction, how to use affirmations, and how to let go and let the Universe handle the details. I read a lot of Louise Hay, Bruce Lipton, and Dawson Church and started meditating and tapping (using EFT).
In the past couple of years, I've really been able to turn my thinking around and be VERY open to allowing amazing things happening. I met Dawson Church (the director of eftuniverse.com and the person I'm working with for the Naturally Thin You program) through an interesting set of circumstances.
I introduced myself to Dawson via email, planted the seeds of us working together, and he was open to to finding a partner for weight loss programs. I helped coach some of his online calls, and then met with him at a conference in Los Angeles. We had a great connection and began planning the Naturally Thin You program that week!
The rest, as they say, is history. It sounds easy now, as I type this, but I really think the years of mind-body "prep" work allowed it to happen. Dawson calls it synchronicity, when everything just starts coming together. I call it amazing!
What is your inspiration for pursuing your dream of launching Naturally Thin You?
I really wanted to reach as many women as possible to let them know that when they can't lose weight it's not their fault. SO many diet, exercise, and weight loss programs using guilt, shame, and fear as motivators and that just doesn't work. In fact, it backfires.
Women end up feeling worse about themselves, which can then make weight loss even harder! Losing weight is more about loving and accepting yourself, being kind to yourself, and healing your emotional traumas.
What obstacles do you help your clients overcome?
I've been helping women learn how to eat better, exercise, and lose weight for over 25 years. However, my clients (and myself, to be honest) would often lose a few pounds and then either stop losing or gain the weight back. It was really frustrating. The most common complaint I would hear was "Karen, I know what I'm supposed to do, so why can't I do it?"
I knew there had to be a mind-body connection when it came to emotional eating, but I didn't know what it was. The traditional advice like read a book or call a friend just wasn't enough. It wasn't until I learned about EFT (Emotional Freedom Technique) that I was able to really begin helping others – and myself.
I lost about 25 pounds (and have kept it off) and my clients are now losing weight and keeping it off. I guess I would have to say that now that I know EFT I'm not afraid of the obstacles for myself and my clients anymore. They can easily be dealt with using this amazing mind-body technique. The biggest obstacle was not having this tool years ago!! You can read about their successes on my website at www.excelweightloss.com.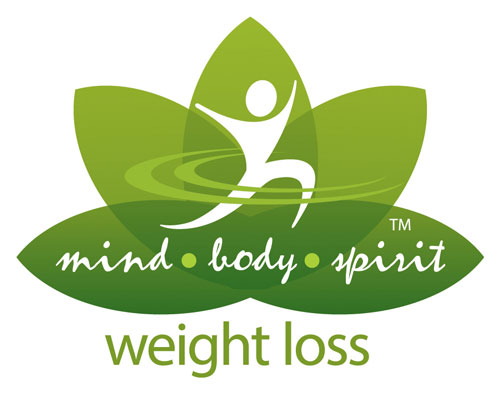 What advice would you give to those who are on the fence about finding help for their weight loss struggles?
Don't wait! But don't do another typical weight loss program either. I've reached the point where I tell all my clients that I'm happy to teach them about nutrition and exercise, but that I don't believe it will work unless they address – and heal – their emotional issues.
The "cost" of being overweight is high. Moving is harder, relationships suffer, feeling of unworthiness sink in, self-esteem decreases, dollars are wasted purchasing the latest magic pill, and so on. You deserve peace in your life. And when you have peace in your life you have peace with food. Oh yeah – call me! Better yet, sign up for the program.
Do you have a favorite motivational quote that you would like to share? Why is one of your favorites?
One of my favorite inspiration people is Louise Hay and I love her quote "All is well". It's so simple, yet so powerful. I also listen to Deepak Chopra meditations.
My own personal quotes I like to share with women are:
Be ask kind to yourself as you would be to your best friend
And of course,
EFT tapping is serotonin without the calories!
Where can we find out more about the Naturally Thin You program?
Read more about the program and be sure to join the kick off starting soon!
If you're like me, you've tried an endless array of diets, making some progress each time, but slipping back into your old habits—and old waist line. If you're like most of us who've tried to lose weight, it's been one of the most frustrating endeavors of your life, feeding the $60 billion weight loss industry while leaving you worse off than before.

If you're truly ready for a permanent and long-term solution to your weight problem, and you're prepared to do what it takes to change your whole future, check out our powerful new EFT weight loss Master Mind group. Master Minds harness the power of group energy and intention to create permanent behavior change.
Visit the web site at Naturally Thin You, and get signed up for the kickoff here: http://www.naturallythinyou.com/yes
As a special treat, listen to the live webinar launch here.
Thank you Karen for sharing your dream program with us.
Now to you dear reader, how will you be pursuing your dream health and fitness goals this week?
Go get your fit on – Heather

Heather Montgomery is a fitness writer, triathlete, and serial entrepreneur who is devoted to sharing what she has learned about becoming a triathlete after age 40. She uses her Metabolic Training Certification to help other women struggling to get fit in mid-life. She lives and trains in Santa Rosa, California, the new home of the Ironman triathlon. You can find her biking the Sonoma County wine trails.
Note: Articles by Heather may contain affiliate links and will be compensated if you make a purchase after clicking on an affiliate link.