Last updated on November 14th, 2019 at 09:58 pm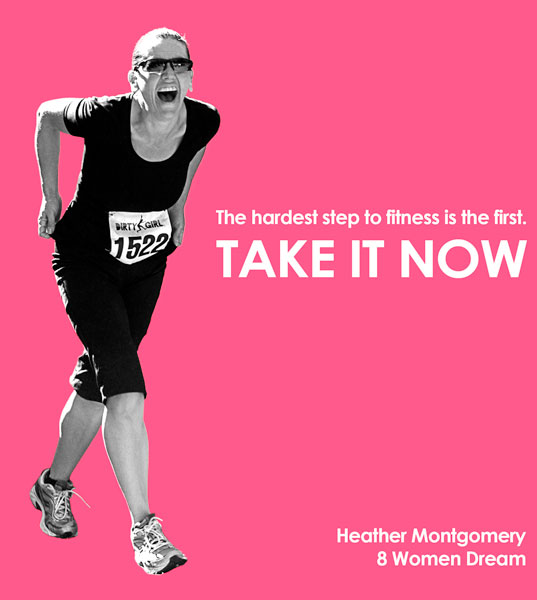 There are inspiring weight loss and fitness quotes for living a healthy life, several from some of the world's most famous women and athletes of our time. Feel free to share our inspiring weight loss quotes collection on healthy living, taking care of yourself, getting fit, eating right, and successful weight loss.
50 Most Inspiring Weight Loss Quotes
1. "The hardest step to fitness is the first. Take it now." – Heather Montgomery
2. "I've been on a diet for two weeks and all I've lost is fourteen days." – Totie Fields
3. "If you don't take care of this the most magnificent machine that you will ever be given…where are you going to live?" – Karyn Calabrese
4. "It's YOUR health. Don't leave up to someone else." – Lisa Barger
5. "I tried every diet in the book. I tried some that weren't in the book. I tried eating the book. It tasted better than most of the diets." – Dolly Parton
6. "Women in particular need to keep an eye on their physical and mental health, because if we're scurrying to and from appointments and errands, we don't have a lot of time to take care of ourselves. We need to do a better job of putting ourselves higher on our own 'to do' list." – Michelle Obama
7. "A diet is the penalty we pay for exceeding the feed limit." – Unknown
8. "The cardiologist's diet: If it tastes good, spit it out." – Unknown
9. "Put your Body First!" – Catherine Piot
10. "I've been on a constant diet for the last two decades. I've lost a total of 789 pounds. By all accounts, I should be hanging from a charm bracelet." – Erma Bombeck
11. "Our health always seems much more valuable after we lose it." – Unknown
12. "A man's health can be judged by which he takes two at a time – pills or stairs." – Joan Welsh
13. "Living a healthy lifestyle will only deprive you of poor health, lethargy, and fat." – Jill Johnson
14. "Health is a state of complete physical, mental and social well-being, and not merely the absence of disease or infirmity." – World Health Organization
15. "Too many people confine their exercise to jumping to conclusions, running up bills, stretching the truth, bending over backwards, lying down on the job, sidestepping responsibility and pushing their luck." – Anonymous
16. "If hunger is not the problem, then eating is not the solution." – Unknown
17. "Bigger snacks mean bigger slacks." – Unknown
18. "Transformation is not five minutes from now; it's a present activity. In this moment you can make a different choice, and it's these small choices and successes that build up over time to help cultivate a healthy self-image and self esteem." – Jillian Michaels
19. "Can it be a mistake that 'STRESSED' is 'DESSERTS' spelled backwards?" – Unknown
20. "A moment on the lips, forever on the hips." – Unknown
21. "What you eat in private will show up in public." – Unknown
22. "Don't dig your grave with your own knife and fork." – English Proverb
23. "I am not a glutton – I am an explorer of food." – Erma Bombeck
24. "I'm not overweight. I'm just nine inches too short." – Shelley Winters
25. "The only thing that ever sat its way to success was a hen." – Sarah Brown
26. "There is a special mystique about the marathon, for example, because of its length—but that's just the bit you do at the end of an Ironman" – Chrissie Wellington, Four-Time Ironman World Champion
27. "You put me in a race where there's a lot on the line, especially when people tell me 'you can't win', or 'you're too small', you tell me those things and I'll find a way to prove you wrong." – Mirinda Carfrae, Ironman World Champion
28. "Stop and reflect on what your diet is doing for you." – Alice McCall
29. "Movement is a medicine for creating change in a person's physical, emotional, and mental states." – Carol Welch
31. "Fitness – If it came in a bottle, everybody would have a great body." – Cher
32. "Your body hears everything your mind says." – Naomi Judd, Singer/Songwriter
33. "Walking: the most ancient exercise and still the best modern exercise." – Carrie Latet
34. "I have to exercise in the morning before my brain figures out what I'm doing." – Marsha Doble
35. "If you're coasting, you're either losing momentum or else you're headed downhill." – Joan Welsh
36. "As I ramble through life, whatever be my goal, I will unfortunately always keep my eye upon the doughnut and not upon the whole." – Wendy Wasserstein
37. "Obstacles are what we see when we take our eyes off the goal." – Rita Davenport
38. "I think exercise tests us in so many ways, our skills, our hearts, our ability to bounce back after setbacks. This is the inner beauty of sports and competition, and it can serve us all well as adult athletes." – Peggy Fleming
39. "Find fitness with fun dancing. It is fun and makes you forget about the dreaded exercise." – Paula Abdul
40. "It's very important to have the right clothing to exercise in. If you throw on an old T-shirt or sweats, it's not inspiring for your workout." – Cheryl Tiegs
41. "I think it's more important to be fit so that you can be healthy and enjoy activities than it is to have a good body." – Rachel Blanchard
42. "Looking after my health today gives me a better hope for tomorrow." – Anne Wilson Schaef
43. "No body is worth more than your body" – Melody Carstairs
44. "We talk a lot on 'Biggest Loser' about how fitness is a natural antidepressant, how it burns off stress. What I like about running is that it gives me time alone. I'm always busy, with people at work, with my kids. I love getting out for a run by myself and just listening to my music." – Alison Sweeney
45. "For years, I always thought it was hilarious that I was this fitness guru, because fitness was just a tool I utilized to help people improve their confidence. For me, it's never been about fitness. It's always been about helping to empower people." – Jillian Michaels
46. "Now is the operative word. Everything you put in your way is just a method of putting off the hour when you could actually be doing your dream. You don't need endless time and perfect conditions. Do it now. Do it today. Do it for twenty minutes and watch your heart start beating." – Barbara Sher
47. "It's never too late – in fiction or in life – to revise." – Nancy Thayer
48. "It takes as much energy to wish as it does to plan." – Eleanor Roosevelt
49. "If I am not good to myself, how can I expect anyone else to be?" – Maya Angelou
50. "You can't do it all yourself. Don't be afraid to rely on others to help you accomplish your goals." – Oprah Winfrey
Heather Montgomery
Get your fit on!
Do you have a favorite health or fitness quote, or one of your own? Be sure to share it in your comments below.
[fbcomments]

Heather Montgomery is a fitness writer, triathlete, and serial entrepreneur who is devoted to sharing what she has learned about becoming a triathlete after age 40. She uses her Metabolic Training Certification to help other women struggling to get fit in mid-life. She lives and trains in Santa Rosa, California, the new home of the Ironman triathlon. You can find her biking the Sonoma County wine trails.
Note: Articles by Heather may contain affiliate links and will be compensated if you make a purchase after clicking on an affiliate link.