Last updated on April 13th, 2013 at 01:24 pm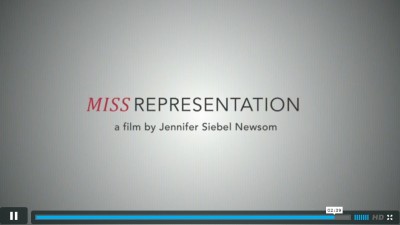 Last Friday night, I watched the movie Miss Representation, which talks about how women are misrepresented and objectified by the media. It was a sobering, powerful, and a reminder of what we as women go up against sometimes, confronted with impossible ideals of beauty in the modeling world and fashion industries that most "normal" women will never achieve, battling images of perfection as we do our best to live our dreams in an imperfect world.
The statistics were frightening. 65% of women and girls have eating disorders. 78% of 17 year olds are unhappy with their bodies, probably because they too are comparing themselves to unrealistic ideals and, worse, dramatically Photoshopped images that take already thin models and sculpt their bodies, altering the photos until they are literally impossibly thin.
It was a wake-up call for me, as I had recently been holding myself up against my ideal of perfection for my own body, and finding myself falling short. I almost always tend to gain about 10 pounds of "winter weight" during the cold months, usually both from missing more workouts and from eating more "comfort foods," drinking a bit more wine than usual, etc.
I recently realized that I had indeed gained that winter weight, that it had crept up on me again, and I immediately enlisted the help of a personal trainer and nutritionist to help me shift my eating and exercise habits again. I've seen positive changes in my body already, and yet find myself feeling frustrated some days that I can't instantly get into "perfect" shape as I could in my 20s, and that it seems to take so much more work now to maintain my figure, the way I want it to be.
Living with Our Beautiful Imperfect Selves
Watching the movie reminded me that the images we see on television and in magazines are not "real." First of all, they are skewed towards younger models and actresses. The majority of the women we see portrayed in movies and on television – more than 70% – are under 40.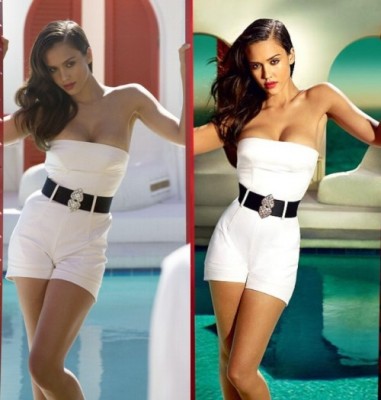 Much more disturbingly, images in magazines start with thin models and then Photoshop them to look thinner.
So it's no wonder that women despair of ever being able to achieve these "perfect" body ideals – they are, essentially, impossible to achieve.
In the images, above, of Jessica Alba in a Campari ad, they have made her already fit legs thinner, basically Photoshopping out the muscle; trimmed her hips; made her waist significantly smaller; made her breasts larger; and enhanced her collar-bone.
She already looked lovely in the "before" shot… and in the "after" shot is now unrealistically thin, with a Barbie doll-type exaggerated figure.
And women pressure themselves to live up to these sorts of false ideals, with doctored, Photoshopped images all over the magazines and media.
Enough of the Madness!
Women already have enough to worry about, and busy enough lives, without feeling like they need to achieve some false ideal of "perfection" and feminine beauty.
What if we collectively decided that we'd do what it took to stay healthy and happy, and let go of needing to look "perfect"? One could argue that that is part of growing up – letting go of impossible ideals, and learning to love and accept ourselves wherever we are.
Yet I believe that women of all ages tend to feel some pressure to live up to certain standards of beauty, as defined by the media. And it saps a lot of time and energy that could be spent on more productive and happy pursuits.
Katie Couric articulated it well: "If women spent a tenth of the time thinking about how to solve the world's problems as they think about their weight…we could solve them in a matter of months."
How to Move Past the Madness and Live Our Dreams
I have suffered from my share of body image problems over the years, from exercising for up to four hours a day in high school in order to maintain a "perfect" figure as a cheerleader, to falling into a depression when I gained 40 pounds my freshman year in college, and then becoming bulimic for a year after losing the weight. I was so afraid of gaining it back.
Luckily now at age 41, I do love my "perfectly imperfect" body and who I am. I still have to wrestle with myself just about every day, however, when I am tempted to focus on my perceived "flaws" and beat myself up for them (right now, it's just a little extra belly fat and me being slightly out of shape after traveling a lot over the past several months and gaining some "winter weight").
I eat a healthy, mostly vegan diet, don't eat processed or fast food, barely drink alcohol and right now am in the middle of a 30-day exercise challenge – I committed to working out every day in April. I am working with a personal trainer and nutritionist as well because I wanted to take off the few pounds I'd gained while traveling, and to get back into my best shape.
The main thing I want to continue to shift is any mental energy that I give to criticizing myself for not being "good enough," or in my best shape already. It's silly and a waste of time.
I'm already exercising and eating right, taking good care of my body and health. And that's what I need to do to achieve and maintain the figure I want again.
Here I am, below, un-Photoshopped.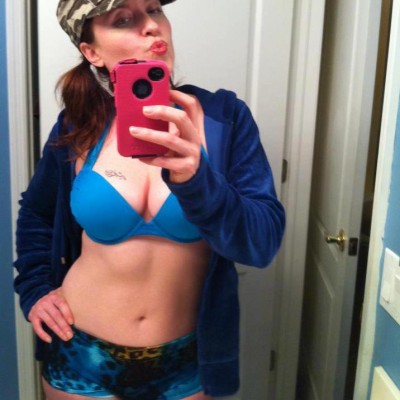 But the reality is that it's what I do with my life and time that matters so much more than any arbitrary number on the scale. In a world that places way too much emphasis on ideals of feminine beauty and these false images of perfection, we as women need to continue to push back, and to value ourselves, and other women, for who we are and what we create.
For me, that means focusing on my book proposal, making progress on that weekly, if not daily. It means continuing to grow my life coaching business, and preparing well and thoroughly for all of my upcoming dance performances.
Every day, I practice focusing on what matters most and making progress on my dreams. Every day, I practice letting go of judgments that I make about myself when I compare myself to some false ideal, and fall short.
We really deprive ourselves of joy, and of self-appreciation, when we compare ourselves to others, period. Really, the game of life is all about being the best you, while I focus on being the best me.
There is no comparison in the end! We are all beautiful and unique.
Making Magic Happen 
When we remember that, stop comparing, and just focus on taking regular action on our dreams, magic happens.
When we value ourselves for our hearts and souls, and for what we do to live our ideals in the world, rather than being held hostage to false ideals of perfection, we free ourselves.
Here's to being free and living our dreams! Keep us posted on your dream progress this week, dreamers.
With love and light,
Lisa
Newest Miss Representation Trailer (2011 Sundance Film Festival Official Selection)from Miss Representation on Vimeo.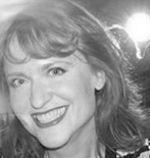 Lisa P. Graham is an inspirational writer, life coach, TED motivational speaker, and globe-trotter whose passion is to help others to find happiness and meaning in their daily lives. A political activist at heart, Lisa would like to empower more women to run for political office as a way to create positive change in the world. You can find her on her website or watch her TEDx speech on YouTube.
Note: Articles by Lisa may contain affiliate links and may be compensated if you make a purchase after clicking on an affiliate link.