Last updated on April 2nd, 2012 at 12:23 pm
This week will mark another big milestone for me in the process of writing my book – 150 pages due.
I'm 135 pages into it. I likely should have spent part of last weekend writing.
And I didn't. I didn't write. I didn't answer emails. I didn't do any work. . . I played.
All weekend long.
And it was amazing.
Dance, Boogie, Boogie, Dance!
I spent the weekend in Denver, CO for Mile High Blues. Few things make me happier than dancing all weekend long.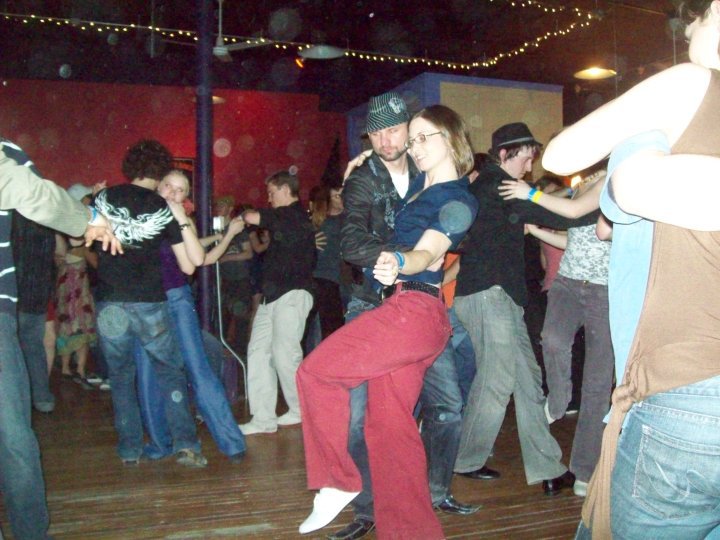 I saw old friends, made some new friends, and of course danced, danced, danced. There were classes, and dances with live bands, and DJed dances that lasted until 4 a.m.
Damon Stone, a good friend and internationally touring instructor, taught a fundamentals class for advanced dancers that was a great reminder that relaxing into the dance, slowing down and breathing into it, keeping it simple, is often just what we need to do in order to create a more rewarding dance for ourselves and our partners. And, a better aesthetic – more beautiful lines in the dance.
Sometimes "trying too hard," dancing too "big," doing too much, just doesn't look or feel so good. Sometimes we just have to get back to basics.
Back to Basics….
I must have needed that reminder, and the dance weekend, because I'd been working so hard. Client work, writing the book, blogging, and organizing for my community in Troy – plus social time and events. It can make a girl exhausted!
This weekend was simply about the fun, the relaxation, the bliss of it.
I danced. I slept when not dancing, or visited with friends. I ate good food, tried new restaurants in Denver like City O City, where I nibbled on gourmet pizzas topped with fig sauce, Gorgonzola, sun dried tomatoes, rosemary (mmmm), drank a few margaritas. Danced some more, took a break and danced again.
My body was grateful for it, my spirit was grateful for it, my heart and soul breathed a happy sigh. Ahhhhh.
Then Monday Rolled Around…
and I was faced with all that I have to do again: deadlines, phone calls, emails, projects. Somehow it was better facing all of it after all that concentrated happiness.
I had planned out a terrific blog entry last week, about making small changes in our lives incrementally that add up to big changes – transforming our lives a bit at a time. I had supporting materials for the blog post, included a great article that I found in Yoga magazine.
I left the magazine at home by accident. I had to scrap my plan for the wonderful blog post and start from scratch. I worked all day, had dinner with an old friend and didn't get back to my computer until – gulp – 11 p.m. Then I sat down to write this.
I never write my blog posts this late. I never jump into without any vision or plan. Perhaps this will not be my most enlightening, lyrical, world-changing blog post ever.
Then Again…
Then again, if it reminds you to have fun this week, pursue a passion, do something you love, stop working so hard and take a breath, perhaps this is just what I needed to write. Life is too short to spend all of it working towards goals that may or may not prove elusive.
Work matters, goals matter, projects matter, our contributions to the world matter and so does having fun, feeding our souls by doing what we love.
Inspiration can also come from unlikely sources when we take time off from our busy lives. I had dinner at a Mexican restaurant in Boulder, CO with my friend Zen and came away with new ideas about how to write and market my book. Zen is in the process of publishing her first book and has been taking courses on writing a best-selling book.
I sipped a cherry ginger margarita, enjoyed a fish taco and salad, followed by tres leches cake, and listened as Zen shared stories from her own amazing life, her book adventures, and her thoughts on how to make my book a hit.
I'm taking it all into perspective this week as I write.  We'll see how this weekend of dancing, creativity, friendship and ideas about the book shape the final version.
Now, I'm diving back in to meet the book deadline, tackling all that I need to do. . . feeling lighter, rested, happier.
Hope this week is full of bliss for you!
Lisa

(Lisa has launched her dream by signing up for Ellen Sussman's "Memoir-in-a-Year" class, speaking her story out loud at a Take Back the Night rally, and committing to a regular writing schedule – 50 pages completed by December 5th, when she also turned in her first book chapter! She just achieved another milestone – 100 pages completed by February 6th! Being invited to join 8womendream.com was a dream come true, and she looks forward to chronicling her writing process. Lisa is currently bi-coastal with her home in historic Troy, New York and her heart in San Francisco.  Lisa's post day is Tuesday).
DREAM GOAL:Â  NOVEMBER 01, 2010 COMPLETED MEMOIR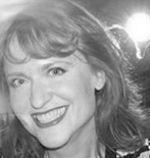 Lisa P. Graham is an inspirational writer, life coach, TED motivational speaker, and globe-trotter whose passion is to help others to find happiness and meaning in their daily lives. A political activist at heart, Lisa would like to empower more women to run for political office as a way to create positive change in the world. You can find her on her website or watch her TEDx speech on YouTube.
Note: Articles by Lisa may contain affiliate links and may be compensated if you make a purchase after clicking on an affiliate link.