Last updated on November 21st, 2022 at 02:35 pm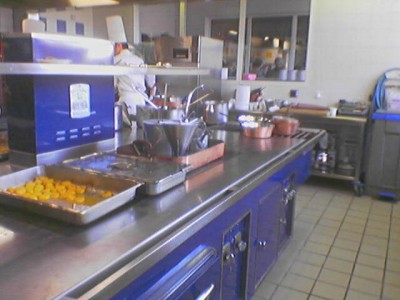 As a chef, one of my culinary dreams is to study new food trends, develop seasonal menus, and test new recipes. I have been in my test kitchen quite a bit lately.
The entire process is grounding and soulful.
Buying the food fresh from local farmers, taking it into my space, and lovingly transforming it into wonderful creations for all of us to eat makes me feel like I am part of the bigger picture.
It makes me happy.
Creating meals is a spiritual practice for me. Cooking is the therapeutic part of my life and it's meditative for me to be one with food.
The creations I've been working with lately are lighter items like salads. Salads come in many different varieties and have their own personality–just like us! They can also be placed in ramekins, on skewers, and in Parmesan baskets instead of the typical boring glass bowl.
I want to share 8 knock your socks off salads that you can prepare for yourself, and your family or take to a potluck and be the hit of the party. Don't forget to bring your sunglasses and a pen to sign autographs.
8 Awesome Salads
1. Classic Caesar
Face it,  who does not love a good Caesar salad? House-made garlicky and lemon-infused dressing, giant crunchy croutons that came from real hands, and small ovens and shaved Parmigiano Reggiano. A Caesar salad is always a hit and so easy to make in a pinch.
Now upscale grocery stores make their own croutons and even Caesar dressing so you don't have to rely on boxes of monosodium glutamate-filled bread cubes and bottled dressing. Throw some grilled chicken or shrimp in with the salad and let yourself be transcended.
2. Asian Slaw
This is one of my favorite twists on traditional coleslaw. Use a mixture of dark sesame oil, rice wine vinegar, fresh ginger, and cilantro for your dressing.  Throw in some peanuts and hit it with a little Sriracha and it's the bomb.
3. Lemon Tarragon Chicken Salad
Tarragon is a spice that people either love or hate.  It has a licorice flavor and although I dislike licorice, I adore tarragon. One of the best-made marriages in the culinary world is chicken and tarragon. The beautiful part about this salad is you can use leftover chicken and if you are really lazy, rotisserie chicken.
4. Smoked Mozzarella with Pasta and Pine Nuts
This salad is a hit all of the time because it falls into the mainstream category and its ingredients are all popular as a whole.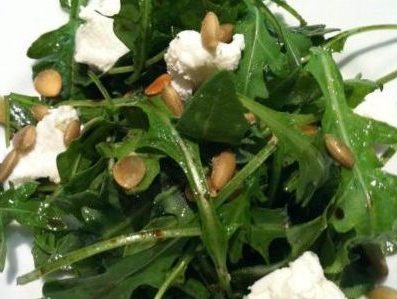 5. Farro with Asparagus and Pecorino Romano
Farro has been showing itself more and more on menus as society continues to explore healthy options. Farro is a wheat grain, tastes great, and is good for you.
It's very versatile and when tossed with roasted or grilled asparagus, fresh grated Pecorino Romano, roasted garlic, and a light vinaigrette, you will get tons of nutrients along with a lot of flavors.
6. Lima Bean, Tuna, and Celery
This is a take on a Mediterranean-style salad and is very refreshing. Use high-quality canned albacore tuna and cook your Lima beans from scratch. Another filling salad.
7. Lemon Basil Shrimp
Shrimp is one of my favorite things in the world and when tossed with fresh lemon and basil ribbons, you won't be able to stop eating it.
8. Watermelon and Prosciutto
Come on now.  Anything with prosciutto is a winner. Toss it with some fresh basil and you can even throw in some ripe tomatoes.
If you would like the complete recipes, let me know here or via email at ChefMariav.com and I will happily share them with you. I leave you with a video from one of my favorite chefs- Jamie Oliver, who gives great tips on making salads …
Maria Vieages
Maria Vieages is a culinary educator and private chef specializing in Global Cuisine with a New Orleans accent. You can find her on her website ChefMariav.com.

Enjoy this special 8WomenDream Guest Contributor story submitted by new and experienced big dreamers throughout the world, edited and published to capture a dream perspective from different points of view. Do you have a personal dream story to share with 8WomenDream readers? Click here to learn how to submit dream big articles for consideration.
Note: Articles by Guest Post Contributors may contain affiliate links and may be compensated if you make a purchase after clicking on an affiliate link.