Last updated on January 22nd, 2019 at 01:50 pm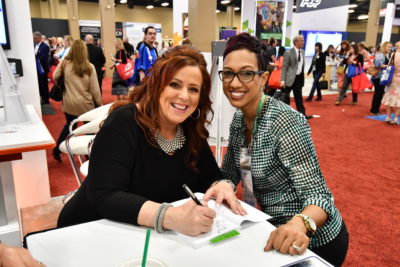 The Fine Line Between Confidence and Being Hard to Work With
I speak at a lot of different kinds of events, and therefore spend a lot of time chatting with my customers. Often the conversation will include what they liked about me and the experience I delivered, as well as some of the other speakers they have had in the past and what they did or didn't like about them.  I have realized that what we speakers tell each other about how to run this business, is sometimes hurting us when looked at from the clients' perspective, which is what matters most.  Here are some things I have heard clients say they do or don't like about speakers. I'll just quote them directly.
When we're looking for a speaker for our event, we like it when we get to talk to the speaker directly instead of some third party.
We liked that you got back to us so quickly. We appreciate that quick response.
Last year's speaker wouldn't go out to dinner with us the night before. We appreciate it when speakers make an effort to attend pre/post speech activities.
We like it that you made yourself part of our group and our event – mingling with attendees before and after the event.
You were so easy to work with.  You got your materials in to us by the deadline. You didn't ask for anything special. You ran your own product table.  You were a breath of fresh air.  You wouldn't believe what some speakers ask us to do.
We did not like that speaker who came in at the last minute and started rearranging the room. What a diva. We did not like him.
Thank you for not bringing Power Point or last minute AV changes.
We liked how excited you are when we first talked to you – you were really excited about our project.
We appreciate that you came in the day before instead of arriving an hour before you are supposed to speak. It gave us peace of mind knowing that you were already in town and settled into the hotel.
Last year's speaker turned off the charm as soon as she stopped speaking.  And she was out of there fast.
We appreciate that you were willing to fit out terms and policies for billing.  The process was so easy and simple.
We couldn't believe that you incorporated everything we asked you to into your message. We've never had a speaker include every single thing we asked them to. Most speakers just ignore our comments.
Our boss was impressed that you made sure to include the company's values and missions into the speech. Most speakers don't do that.
Thank you for not boring us with tons of Power Point slides. We hate being read to. And half the time we have technological issues and it's a big pain.
Thank you for arriving early to your speech. We didn't have to sweat whether you would make it on time or not.
Thank you for arranging your own cab. We know the contract said we would offer a ride, but we were shorthanded. Thanks for being understanding and handling it yourself.
We don't like it when speakers surprise us with outrageous airline fares.  We didn't know they would be flying from Hong Kong!
We had one speaker tell us what thread count he wanted on his sheets. Good grief.
All that speaker did was sell to us.
Last year's speaker was entirely inappropriate around our people.  They didn't understand that we are very conservative here. Some of their comments were not professional or appropriate for a professional business event.
We hate it when speakers go over their time – even when we're trying to tell them it's time to stop.
Some speakers think the event is all about them, and it's not. They are just one tiny slot in the bigger picture. They need to realize that we have a lot of other things going on at once.  We can't all stop and cater to them.
Thank you for helping us set up the tables. We needed another set of hands and you jumped right in. It was much appreciated. Most speakers wouldn't do that.
We liked how accessible you were – fast to answer emails, eager to jump on a phone call, willing to be available when we needed you.
We liked that you helped us promote the event. That was cool. You even did a promo video for us. We appreciated that.
You connected with our people because you are real. You didn't come in here acting like some celebrity.
We had a speaker who groped one of the women in our audience and yelled at one of the committee people for not having the personal item he requested.
We paid that speaker over 20,000 and he was the biggest pain to work with. It wasn't worth it. And he wasn't that great.
You actually listened on the sale call and responded to our questions and concerns. The other guy just kept saying, "It's in my book. That's what I'll be talking about. The stuff in my book."  And he was a sales expert!
We loved how you were flexible with the change in our schedule. We hate that we had to cut your time, but you handled it like a pro. We appreciate that.
It was obvious you studied our group and had a good grasp of where we are coming from and what we are dealing with.
Those are just a few of the comments I have heard from clients.  It's interesting how few comments I hear are about talent on stage, and more about the speaker personally.  I think the overwhelming takeaway is that clients like speakers who are easy to work with.  The old adage in sales that says people do business with people they like seems to ring true in this business as well. It's true that there are speakers out there with a big reputation who are a royal pain to work with and still get booked.  But I like to believe that at the end of the day, kindness and easy to work with pays off more. It's worked pretty well for me.
Kelly Swanson is an award-winning storyteller, motivational speaker, published author and TV personality who is passionate about helping women harness the power of their stories to connect, influence, and get the results they dream of accomplishing. Laughing the whole way, Kelly teaches women how to master the art of connection through the power of strategic storytelling. You can find her on The Fashion Hero show airing Fall of 2017 on Amazon Prime or on her website MotivationalSpeakerKellySwanson.com.
Note: Articles by Kelly may contain affiliate links and may be compensated if you make a purchase after clicking on an affiliate link.