Last updated on January 25th, 2014 at 01:45 pm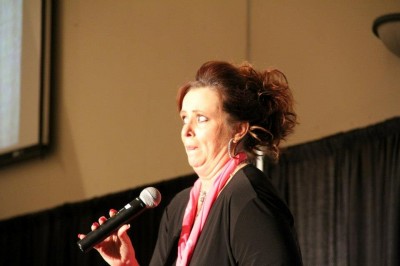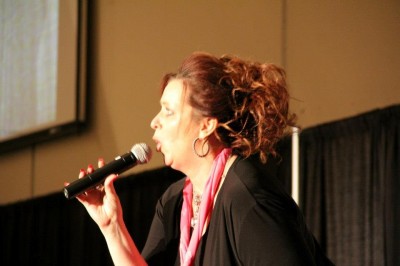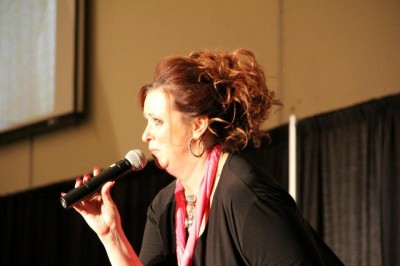 Motivational Speakers are a dime a dozen.
I am convinced that there's a new motivational speaker born every minute.  The market is crowded and it is competitive. And if you want to get business, you need to find a way to make sure they find you and pick you. And then you'd better make sure that what you do on stage is unforgettable.
The key to getting business as a keynote motivational speaker, is not to be better — but to be different — which will make you better.
I've talked a lot about how to write a phenomenal speech. But I think that when it comes to standing out on stage, it comes down to one question:
WHAT IF?
I believe that if you want to be outstanding on stage, you need to be asking yourself that question on a regular basis.
What if I came out on stage singing? What if I chose a new ending? What if I tried a poem? What if . . .?
Constantly raise the bar on yourself by challenging yourself to try something new – over and over and over.
This will make you uncomfortable. Do it anyway.  It gets easier once you keep trying new things. Not easy – just easier.
Get past the excuses of why you think it won't work.
Plan it out.
Practice it.
Find a safe place to test it.  Don't try a whole bunch of new stuff in your speech. Just take one tiny moment to try something little. And then another one – and another one.
Know that sometimes it won't work. That's the nature of creativity. There are no guarantees. Be creative anyway.
Now I challenge you to come up with one new thing you can try. And then try it.
What's the worst that could happen?
Kelly 
Kelly Swanson is an award-winning storyteller, motivational speaker, published author and TV personality who is passionate about helping women harness the power of their stories to connect, influence, and get the results they dream of accomplishing. Laughing the whole way, Kelly teaches women how to master the art of connection through the power of strategic storytelling. You can find her on The Fashion Hero show airing Fall of 2017 on Amazon Prime or on her website MotivationalSpeakerKellySwanson.com.
Note: Articles by Kelly may contain affiliate links and may be compensated if you make a purchase after clicking on an affiliate link.