Last updated on November 15th, 2019 at 12:34 am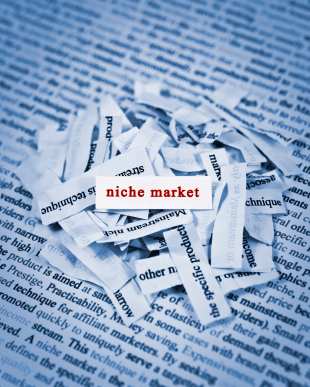 Along the way to any goal – entrepreneurial dream or otherwise – you will have to do something you hate, things you don't like, and generally things that may suck.
Some days you may ask yourself "What does that leave?"
This is what what the long drawn out process of redefining my business looks like. This is a conversation that I've had with myself a lot over the last 2 months.
What do I love doing? (Phone rings with inane technical question that eats up 45 minutes… where was I.)

What do I love doing? (Phone rings with request to build web site for $500. Sorry, but no.)

Why the hell do I do this?
Well I finally got an answer the other day while talking to a prospective client when the light bulb finally came on.
I've never liked to manage reporting. The stats, ROI, increase in traffic, value per click, page view per sale, click-through rate, open percentage. Blech.
Don't get me wrong, I can teach best practices, techniques on traffic, and when not to send an email campaign. And I actually love looking at the reports, just not preparing them. So how can I make sure I'm  offering value for my clients that need to know this stuff? There are tools and services that offer those answers way better than I can.
All this thinking and conversation – real or imagined – comes down to the question most businesses hate.
Your next networking opportunity, ask someone what their niche is and I will bet you that over 80% will answer something like this:
Anyone can use my service
Any business can benefit from my offering
DING! DING! DING!
This is the alarm of a generalist. I know the sound well because I have been making that same noise for 7 years.
Need a logo? We can do that! Need a website? Got you covered. Need a 16 page highly technical brochure in 6 days? No worries!
This is SO wrong.
Sure, I've got the background, skill, experience and know-how to provide all of those services. I doesn't mean I love them all equally, and it definitely does not mean I do them all with the same efficiency.
I ran across this video from 2007 that reviews a a chapter of one of my favorite business books "Art of the Start" by Guy Kawasaki. Check this out and be thinking of your dream while you watch.
After watching the video myself, I found myself in the stupid corner with a couple of my ideas over the years. Oh goody. Hey, at least I can admit it now.
What niche did you put yourself in?
Was it a good choice?
– Heather

Heather Montgomery is a fitness writer, triathlete, and serial entrepreneur who is devoted to sharing what she has learned about becoming a triathlete after age 40. She uses her Metabolic Training Certification to help other women struggling to get fit in mid-life. She lives and trains in Santa Rosa, California, the new home of the Ironman triathlon. You can find her biking the Sonoma County wine trails.
Note: Articles by Heather may contain affiliate links and will be compensated if you make a purchase after clicking on an affiliate link.