Last updated on January 22nd, 2019 at 01:50 pm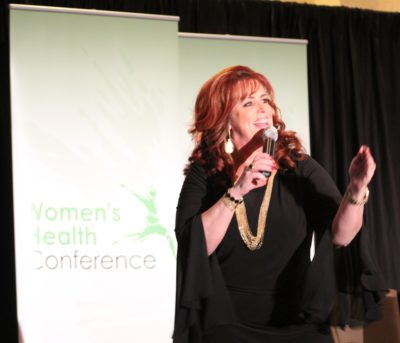 As you launch your public speaking career dream, understand that crafting the right message as a professional speaker is critical to your success.
It can't be just what you want to say. It's more about what your audience wants to hear. And even more important, what the person who is looking to hire you wants to buy.
Your remarkable speech recipe is found where your message relates to something the booker wants for their attendees, in a delivery from your unique perspective, in a way they've never heard before.
Get this right, and your public speaking calendar will be consistently filled with bookings.
The 3 Ingredients in the Recipe of a Remarkable Speech:
1. What The Audience Wants Ingredient
What the client booking you wants depends on their attendees, the issues they face, and the desires they seek to have fulfilled. If your audience is salespeople, then they want to close more sales, recover from rejection quickly, and bring in more leads. If your audience is stay-at-home moms, then they want tips on parenting, homeschooling, playdates, balance, how not to strangle their husbands, and how to run a busy household to name a few.
If you are speaking to a business audience, then there are 11 "Evergreen" (something that remains relevant over an extended period) topics that business people always want more information:
1. Marketing.
2. Sales.
3. Social Media.
4. Leadership.
5. Customer Service.
6. Motivation.
8. Productivity.
10. Team Building.
11. Industry-Specific Training.
When the prospective speaking client looks at your message, you want them to say, "Yes! We need that."  The key here is what information the audience needs to help them in their lives and businesses.
You may say, "But my program on taking care of your dog will help them in customer service!" Then you need to tell the person booking you how taking care of a dog relates to what they want and need from you in a speech. Don't assume they will figure it out or connect the dots. The booking return-on-investment for the client and their audience must be clear, and in a language they understand upfront.
2.Your Unique Perspective Ingredient
Your unique perspective is the way you take that boring list of customer service tips and turn it into an excellent metaphor, a memorable acronym, an all-encompassing tagline which becomes uniquely identified with you. It's the way you take the information and put on your spin.  And your twist is just as important as the other two ingredients in your remarkable speech recipe.
I wouldn't get many speaking engagements if my public speaking website just said,
"Kelly Swanson will give you 7 tips to help you close more sales."
While the language is necessary for the reasons stated in the paragraph above, it is just as important to put my spin on it. Something like this:
Kelly Swanson takes you on a hilarious and motivating journey through the power of story to show you how that one shift in perspective can help you close more sales than ever before.
The sentence above deals with telling your client what he or she needs to hear. Now is your chance to talk about what you want to say. Both are equally important.
3. A Way They've Never Heard Of Ingredient
Many public speakers believe the speech content is king. If the material really is king, the prospective client can merely buy your book in bulk and hand it out to the people they want to hear your topic. In fact, I've had clients buy another author's book for their attendees, but hire me to deliver the keynote speech.
If the content is king, why are the most content-rich speakers scheduled to provide breakout sessions instead of being offered the opening keynote gig? If you want to be hired for keynote speaking positions, then you have to understand they follow a different criterion than training assignments.
I say,
If the content is queen.

Then your delivery is king.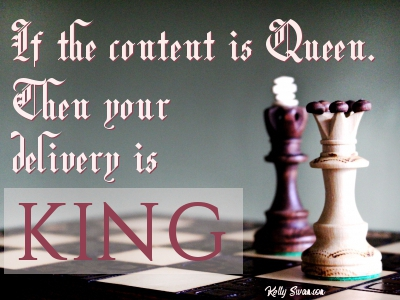 Speakers are professionals who give speeches. The client is buying a speech. You may not script it out. You may wing it the whole way through, though. But if you are a paid public speaker, the clients are paying for what you are going to say during your time at the podium.
You can't afford to be boring. Not for one single minute. In fact, if you're boring in the first few minutes, you've lost them for the rest of your speech. It's tough to get an audience back after they have checked out from listening to you.
If you come to an audience as a keynote speaker and stick only to facts in your speech, you will be incredibly boring. Facts are not enough. How you package your speech content is everything.  And your story, or stories, will be the incredible treat that expands your speaking reputation and brings in speech bookings over and over again.
Look for ways to be unique, yet valuable. Showing up on a unicycle may be different, but if it doesn't have anything to do with the message in your speech, it's just a carnival trick.
Look for ways to be different, to deliver your message in a unique way the attendees have not heard before. And here's a hint that will always serve you well: They have probably seen hundreds of speakers, but they've never listened to your story.
Cooking Directions
Thoughtfully combine all 3 ingredients but leave room in your speech bowl to tweak your remarkable speech recipe.
While creating your speech recipe, remember that your creation should always be based solely on what the client wants and needs, their objectives, and how you fit. An annual staff training day at a bank will have a different list of targets than a prominent women's conference hosted by the local chamber of commerce.
Never assume you know what corporate wants in a speech. Many of my public speaking peers say corporate wants content, but I've been booked by corporate to be motivational. Don't get stuck on labels or a strict right and wrong way. Describe yourself as best you can. Make sure your message is relevant to your audience. Try to be different.
And listen carefully to the potential booking client on the sales call to you, so you clearly understand what it is they desire before you decide what you want to say.
Now get to work cooking up your next remarkable speech!
Kelly Swanson
Kelly Swanson is an award-winning storyteller, motivational speaker, published author and TV personality who is passionate about helping women harness the power of their stories to connect, influence, and get the results they dream of accomplishing. Laughing the whole way, Kelly teaches women how to master the art of connection through the power of strategic storytelling. You can find her on The Fashion Hero show airing Fall of 2017 on Amazon Prime or on her website MotivationalSpeakerKellySwanson.com.
Note: Articles by Kelly may contain affiliate links and may be compensated if you make a purchase after clicking on an affiliate link.