Last updated on January 22nd, 2019 at 01:50 pm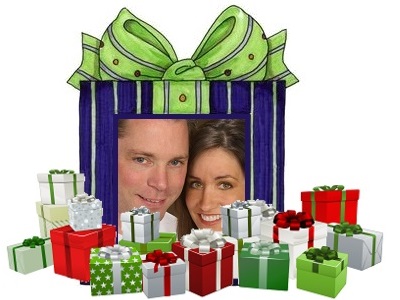 This week, I've been thinking about those of you with dreams of being a favored, well-paid public speaker, yet, what you want to talk about doesn't fit into the corporate box for the type of speeches companies are willing to pay to hear.
Last Sunday, there was a guest speaker at the church I attend who, hands down, delivered what one of the best speeches I have EVER seen was.
If he had come to me for coaching, I would have turned him down, having nothing to suggest that would improve upon what he just did. Which is rare, as I always have something to add.  His name is Matt Loehr, and he started a marriage ministry called Dare to Be Different. 
Without going into too many details, his speech had every single thing I consider most important in delivering an over-the-top keynote speech:
• It was appropriately funny.
• His timing was perfect.
• His structure was rock solid.
• His points were memorable.
• His stories were powerful.
• His use of visuals and audio enhanced instead of distracted. He had command of the stage.
• And he was trustworthy and likable from the start. He had us laughing and crying and willing to change.
I will never forget his speech.
Not only was he one of the best speakers I have ever seen, his business model matched.  From his training to his train-the-trainers concept, to his promotional video, to his teaching materials–this man's business model was just as admirable as ANY I have come across in the speaking business.
There is no doubt in my mind that he has created something quite lucrative – regardless of how much he might pay or not pay himself.
His message was about healing our marriages. His entire mission and life's work is about healing marriages across the world.  He didn't throw in customer service. He didn't say, "And you can also apply this to sales."  Married people in the church are his market, and his brand is unwavering. And if he's true to his word, he will hold tight to that until he takes his last breath. He is a man on a mission.
So why am I telling you all this?
Because if he had walked into rooms, I have been in over the past twelve years – the rooms where speakers gather to talk shop – the places where we go to exchange information and network–the conference rooms where we learn from the masters–he would have been laughed at by many. He would have been advised to change his message because corporate won't buy this.  Even I would have been tempted to tell him if he wants to get paid by clients like mine, he will have to pick a topic they want.  Many would have immediately disregarded him as a marriage speaker as if it were a dirty word. Chances are excellent, this speaker would have felt as if he didn't fit, and possibly had his spirit broken.
And yet look what he has created.  
I sat in his audience of thousands.  There are hundreds, just from my church alone, who have signed up for the ten-week program. There are testimonials from people and churches who all speak to how their lives changed because of his ministry. And don't discount it just because it has the ministry label.  This course isn't free.  I guarantee that most speakers out there aren't anywhere close to this guys' success, even with their excellent corporate-fitting message.
Today, I want to encourage all those speakers who feel like they are on the outside of the circle looking in at the speakers with customer service messages, sales training, leadership skills, and the other things that fit the checkbox on a corporate agenda.
Yes, those skills are what corporate wants. Yes, those speakers are valuable. Yes, there is a great need for them.  Yes, they do pay well if you can get them. But YOUR message is just as important. You have just as much opportunity as they do to create something lucrative.  Just because your market might be sitting in a church, or a gymnasium, or in kitchens across the world–doesn't mean you can't be a successful public speaker.
It just means you need to understand your market and find the community that needs your help.
I'd like to close by apologizing to the speakers out there whose spirit I broke by implying that their message wasn't enough.  Hopefully, they didn't listen to me or even better let my words sharpen their sword.  Embrace what you know you were meant to say. Don't force it into a business context if it doesn't fit, just because the others are doing it.
Go out there and find or even create the community whose wounds you can heal. And don't look back.  Your words may be the very words that save a life. Keep that fire lit.
Your message matters to the one who needs to hear it.
Kelly
Kelly Swanson is an award-winning storyteller, motivational speaker, published author and TV personality who is passionate about helping women harness the power of their stories to connect, influence, and get the results they dream of accomplishing. Laughing the whole way, Kelly teaches women how to master the art of connection through the power of strategic storytelling. You can find her on The Fashion Hero show airing Fall of 2017 on Amazon Prime or on her website MotivationalSpeakerKellySwanson.com.
Note: Articles by Kelly may contain affiliate links and may be compensated if you make a purchase after clicking on an affiliate link.