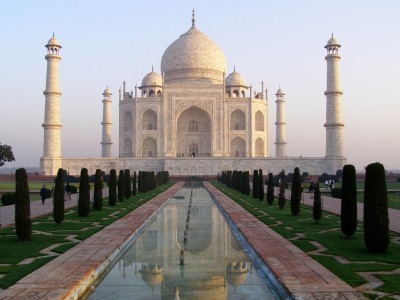 Why do we dream of traveling the world?
I can't answer that question for others, but there are a number of reasons why I like to travel the world.  What is it that drives me to dream of travel and to make those dreams a reality?
To make the pages of the atlas real; to experience other cultures; to gain understanding and dispel fear of otherness. Like Mark Twain I firmly believe that travel is "fatal to prejudice, bigotry and narrow-mindedness".
From Ibn Battuta and Marco Polo to Gertrude Bell and Jean Batten, for as long as there have been people they have had the urge to travel.
Sometimes I am inspired to travel by literature – to walk in the footsteps of William and Dorothy Wordsworth in the English Lake District for example.  Sometimes it is a film, oftentimes an interesting piece of history.
I want to see the paradise gardens of Kashmir, travel by train across the vastness of the Russian Steppe, hike and climb in the remote valleys of the Himalayas, take tango lessons in Buenos Aires.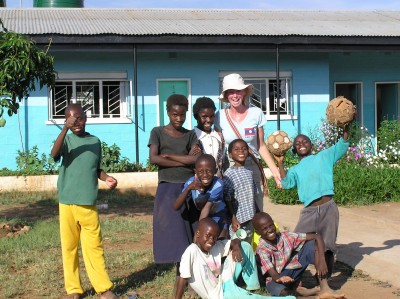 I'm confident I will do all these things. But my most memorable travel experiences have always been tied to meeting people.
Playing football with children at an orphanage in Africa; chess with a guide in Nepal; learning local languages in Central Asia.
It is these personal interactions that stay with me most vividly. More than fulfilling travel dreams like seeing the Taj Mahal in India or the Alhambra in Spain.
Now in our hyper-linked world of budget flights and RTW trips it becomes easier and easier to explore the outer reaches of the earth.
We've lost, for the most part, the romance of slow trains and ships and carriages. Thankfully there are still slow boats and old buses in undeveloped parts of the world where the pace allows observation and conversation.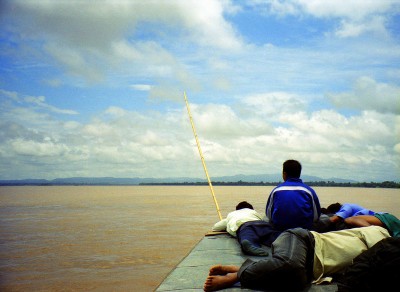 When I'm not traveling I often feel a strange sort of homesickness for the road. Hans Christian Andersen described this feeling as "Outsickness."
He wrote:
"When the snow melts, the stork arrives, and the first steamships race off, then I feel the painful travel unrest."
And yet travel can be exhausting and after several months of being on the road I feel increasing nostalgia for my own space and fridge and toilet!  So I don't always want to be experiencing the foreign and the strange.
Sometimes I worry that I will travel to some new place and feel nothing. That I'll just hear and see myself, that I will be disappointed with famous sights.
Sometimes it is liberating to be the only westerner on the bus. Sometimes it can challenge your sense of self.
Travel can have positive and negative impacts on relationships. You're tired; it's too hot; your sex life dies a death. I've traveled disastrously with boyfriends and girlfriends, but ultimately, found my true life and travel partner.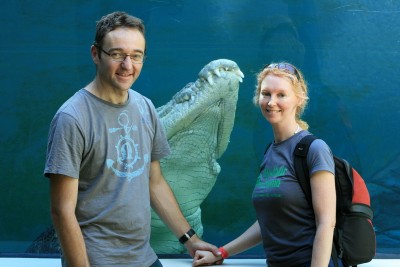 My husband and I always agree that we don't want to end our lives the richest people in the cemetery but the ones who've had the richest experiences in life.
What about you?  Why do you dream of traveling the world?
Natasha
[fbcomments]
Natasha von Geldern is a travel writer, editor, and blogger who is passionate about making the pages of the atlas real by traveling the world. She is a contributor to Travel Wire Asia, Wild Junket Magazine, Yahoo! Total Travel, and Travelbite. You can find her on her travel website and blog, WorldWanderingKiwi.
Note: Articles by Natasha may contain affiliate links and may be compensated if you make a purchase after clicking on an affiliate link.