Last updated on September 23rd, 2022 at 02:24 pm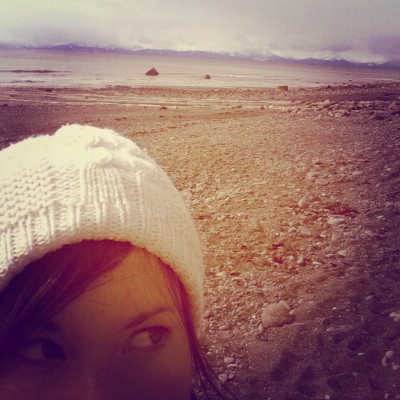 I am living my world travel dream with an adventure throughout southeastern Alaska.
To say my journey to Alaska has been "amazing" is an understatement. My time here has been adventurous and filled with awe-inspiring scenery and eye-opening experiences–those which I want to share with you.
They say Alaska is the "state of superlatives."
The biggest this, the largest that, the only one, and so on. But this quiet and unpretentious state, which is 2,261 miles wide and 1,420 miles long, won't brag or boost for a second about how much it can offer its visitors and residents alike.
I know my photos and words alone won't give the last frontier the justice it deserves.
But what I can do is offer my top picks and recommendations for giving you a little taste of everything. And since Alaska is so big, even I couldn't get to everything I wanted to see while here.
It's a good excuse for me to return to Alaska to see Denali, Fairbanks, and the "panhandle."
Top 8 Alaska Adventure Destinations
1. Anchorage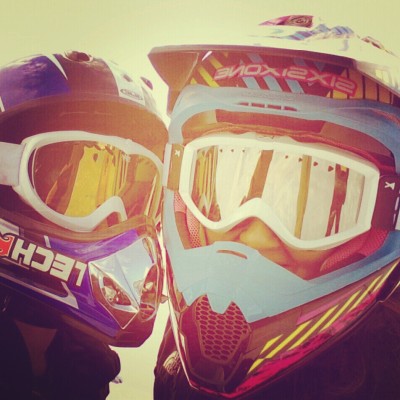 Like most Alaskan travelers, I started my trip to Anchorage. It's the largest city in the state and the central airport hub for major airlines coming into the state. This small town of 200K residents has enough to offer a few days' buffers for starting or ending your trip.
The easy-to-navigate downtown area offers everything from world-class dining and views of the ocean and midnight sun sunsets from the top of the four-star Captain Cook Hotel to the hangover cure breakfast of champions at Humpy's restaurant where you can get salmon eggs benedict and build-your-own bloody Mary's with Alaska Distillery Smoked Salmon Vodka.
For more information, check out my favorite Anchorage Travel site.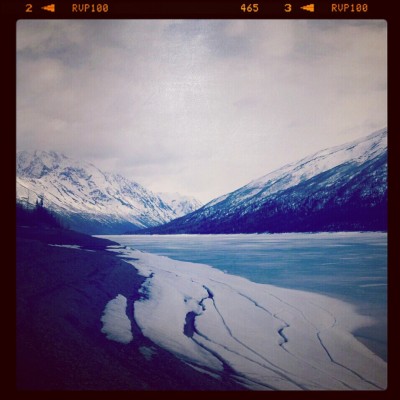 2. Eklutna Lake
Eklutna Lake is the largest lake in Chugach State Park and is the City of Anchorage's Reservoir. The lake is only an hour or so away from Anchorage, this spot offers excellent hiking, biking, camping, and kayaking beside a natural glacial lake.
For directions, check out the state park website for Eklutna Lake.
3. & 4. Seward and Kenai Fjords National Park
Seward is currently up for the "best fishing town in the world" vote if that doesn't tell you enough right there. This clean and cozy coastal town on the Kenai Peninsula is a launching pad for some of the best views, fishing, and boat trips for wildlife in the state.
I went on the Gray Whale Migration boat trip and saw tons of bald eagles, birds, sea lions, sea otters, porpoises, and a few whales flipping their tails and enormous bodies out of the water. Unreal. More about the boat tours: Kenai Fjords Tours.
These boat tours can bring you up close and personal with the Kenai Fjords National Park.
A quote from their website:
Where Mountains, Ice, and Ocean Meet
At the edge of the Kenai Peninsula lies a land where the ice age lingers. Nearly 40 glaciers flow from the Harding Icefield, Kenai Fjords' crowning feature. Wildlife thrives in icy waters and lush forests around this vast expanse of ice.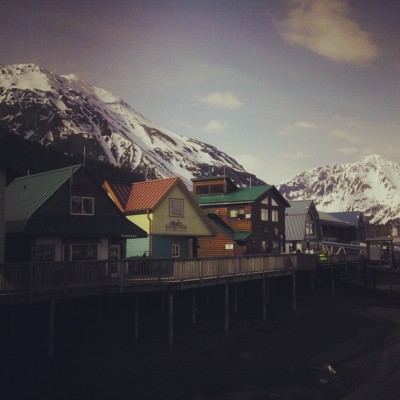 5. & 6. Girdwood and Alyeska
Girdwood is a small town, and Alyeska is a ski resort and hotel located within it. Girdwood is known for being a small scenic and slightly hippie-esque town.
The hikes are beautiful. The people are friendly. And the food is tasty. Usually, I would have skied this place, but we happened to stop by when a snow-machining competition was taking place.
So when in Rome . . .
7. Homer
Located about five hours south of Alaska's largest city, Anchorage, Homer claims the prize as the "halibut fishing capital of the world."
It's a quirky, eclectic fishing town that's located off the coast of Kachemak Bay. You get water views surrounded on all four sides by snow-capped mountains.
For more information, check out the City of Homer's website.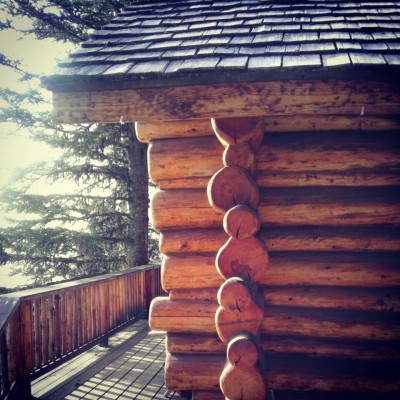 8. Seldovia
This little village, which is tucked away on the Seldovia Bay, is accessible by boat or plane and is located across the Kachemak Bay from Homer, Alaska.
The town holds about 250 residents up until the summer when the population swells to just about 2,000 people. The city is secluded, charming, and filled with a rich history.
Some final thoughts.
The best months to visit Alaska are from the middle of May to the middle of September and most tours operate during these four months. June 21 is a peak day for travelers as Anchorage sees 19 hours and 21 minutes of daylight.
You'll want to wear multiple layers while out enjoying the Alaskan countryside as the temperatures can quickly change and vary widely so you'll need to be prepared. If your travel dream is to see the Northern Lights in Alaska, the viewing season begins at the end of August through early April in Fairbanks.
Katie Eigel
Katie Eigel is a St. Louis-based footloose and fancy freelance writer. Her world travel stories and wine writings have appeared on various media channels. She considers herself a "wine geek in training." When she's not writing, you'll probably find her sipping wine with her husband and dear friends.

Enjoy this special 8WomenDream Guest Contributor story submitted by new and experienced big dreamers throughout the world, edited and published to capture a dream perspective from different points of view. Do you have a personal dream story to share with 8WomenDream readers? Click here to learn how to submit dream big articles for consideration.
Note: Articles by Guest Post Contributors may contain affiliate links and may be compensated if you make a purchase after clicking on an affiliate link.