Last updated on September 9th, 2013 at 01:32 am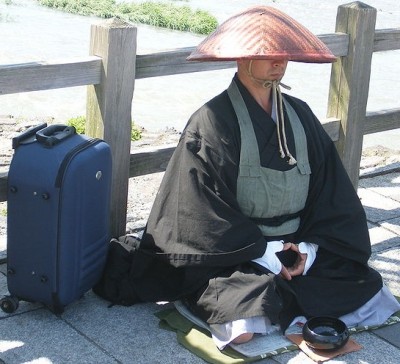 Toronto, ON (PRWEB) August 30, 2013 — Many travelers are guilty of making a variety of costly mistakes when travelling abroad. KANETIX realizes these mistakes can be very costly and in order to help consumers, KANETIX offers insight to the 10 most expensive travel mistakes.
Kanetix Top 10 Most Expensive Travel Mistakes
1. Understanding Phone Service
Cell phone use is on the rise, but many people fail to realize that when they cross borders, rates change.
If travelling to a foreign country, it is crucial to have an international service plan to avoid fees for phone calls, text messages or data use.
If travelling for a short period or the cell phone carrier doesn't offer a desirable plan, pick up a calling card.
2. Overpacking
Taking too many bags and overweight luggage can change the price of airfare. Many airlines will allow one bag checked in to a certain weight. Additional bags are subject to high fees and some airlines don't have a flat rate for overweight bags.
Checking with an airline's regulations before packing can help anyone to avoid these high costs. Be sure to leave some room for souvenirs in the luggage too. This will make it easier to pack up when it's time to leave.
3. Not Understanding Currency
Research is always a key to saving money. After converting dollars to a local currency, make sure to find a guide about what bills or coins mean.
This can help to make sure one does not accidentally overpay for goods or services.
Understanding conversion rates is also a great benefit, and choosing locations where the dollar is valued higher, such as Belize, can also be a great way to save some money.
4. Booking the Trip Early
Planning a trip well in advance is a wise idea, but booking the journey too early can result in a loss of savings. Many companies offer discounts for last minute flights and packaged vacations.
Booking too late may make it difficult to go where one wants.
The perfect length is at about three months, which is short enough for one to take advantage of promotions without worry that the trip will be overbooked.
5. Changes of Plans
Rebooking departure and hotel stay dates can be a very costly mistake that is often avoidable.
Many tickets and reservations can be changed or upgraded, but there is almost always a fee associated with these.
Make sure everyone double checks their schedules before booking any time away.
6. Forgetting to Book the Hotel
Having a place to stay on a vacation is one of the most important aspects of a vacation.
While landing in a new place with no agenda can be exciting, hotels are often very costly without a reservation.
If travelling during peak times, hotels may even be completely booked, making it hard to find a place to stay. This can be even more difficult and costly if one doesn't understand all of the local customs and procedures of an area.
7. Not Understanding Local Transportation
When arriving at an airport, one of the first ways people travel is by cab. While a cab can be a quick and easy way to travel, many cities have public options available.
Many hotels may offer a shuttle service to major areas, such as the airport, that are free to their guests.
Rail and bus passes can help travelers save a great deal when compared to the high cost of cab transportation. Do research on the local area and find what options are available.
8. Not Planning for a Medical Emergency
Insurance isn't something we think about every day. When travelling to a foreign land or even to another province without proper insurance can be very costly in the event of a medical emergency.
Even those who are in perfect health should make sure that they have more than enough coverage to help them in the worst of scenarios.
In the scenario where your trip is disrupted or you're unable to take your trip at all, purchasing trip cancellation insurance at KANETIX can cover you for up to the full cost of your flight or travel package you purchased.
9. The High Cost of Tourist Traps
A tourist trap is a gimmicky place that is high in cost.
The term can also refer to high traffic areas within a destination. Finding less popular locations can help reduce costs significantly.
Lesser attractions will generally have cheaper admission costs, refreshments and souvenirs. Try finding a few interesting places at the destination that are low cost or free in order to reduce the overall cost of the stay.
10. Travelling Alone
Travelling alone may be a necessity in some scenarios, but group rates are almost always cheaper.
Even finding a mate who wants to stay in a different room or cabin can help one to save money. By booking together, some hotels and airlines may offer a discount.
The larger the group, the smaller the rate gets.
For more information regarding the top 10 most expensive travel mistakes, travel tips and advice on travel insurance, please visit the Kanetix Travel InfoCentre.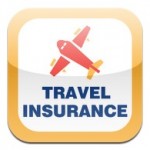 About KANETIX®
Launched in October 1999, KANETIX was Canada's first online insurance marketplace and today provides over a million quotes per year to consumers looking for travel insurance, as well as comparisons for mortgage rates and credit cards.
Read more:  www.prweb.com/releases/2013/8/prweb11071251.htm
Natasha von Geldern is a travel writer, editor, and blogger who is passionate about making the pages of the atlas real by traveling the world. She is a contributor to Travel Wire Asia, Wild Junket Magazine, Yahoo! Total Travel, and Travelbite. You can find her on her travel website and blog, WorldWanderingKiwi.
Note: Articles by Natasha may contain affiliate links and may be compensated if you make a purchase after clicking on an affiliate link.