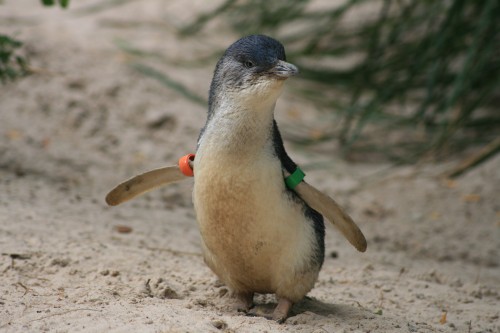 Do you dream of being a caretaker for an island paradise?  Are you wondering how to fund your world travel dreams?  Then maybe travel competitions are something you might want to consider.
Have you heard of The Best Job in the World Competition?
Entries have just closed for Tourism Australia's 'Best Jobs in the World' competition. The Australia tourism operator is following up a hugely successful campaign run by the state of Queensland a few years back, where Ben Southall won a six month job as a caretaker on a tropical island, with promotional duties mixed in with snorkeling and looking after wildlife.
The latest competition has attracted over 500,000 applications from 196 countries! There's no doubt visiting Australia is high on many people's world travel dreams list. Entrants had to make a 30 second application video and were hoping to get one of six roles paying around $100,000 for a six month contract.
One of those jobs was as a lifestyle photographer for Time Out Melbourne, producing travel photography, video content and writing features that capture the essence of Melbourne and Victoria. The job will involve exploring Melbourne's vibrant festivals, music events, cool cafes, hidden rooftop bars and cultural pursuits.
After two years living as an expat in Melbourne, Australia, I am a big fan of the city's cafes, boutiques, markets and bars. Exploring the surrounding state of Victoria has also much to offer travelers. In my 8 Things Not to Miss in Australia World Travel Dreams post I highlighted Australia's wine regions and the alpine country. Victoria is certainly the place to experience both of these.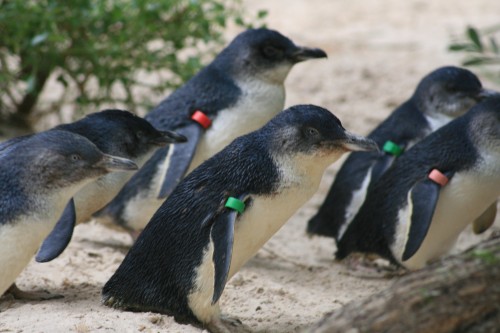 I didn't win the competition, but this weekend I am reporting to you from Phillip Island, a region on the coast near Melbourne that is a popular holiday and weekend break destination for Australians. Phillip Island is probably most famous for the 'Penguin Parade', which involves waiting in the dark for a horde of Little Penguins to return to their burrows from their hunting in the ocean. Sorry no photos because, well it's dark and using the flash would hurt the penguins' eyes.
But I can confirm that they are absolutely adorable and to give you an idea, above is a pic of some Little Penguins at Melbourne's excellent Zoo. They are incredible creatures, spending the whole day swimming in the sea from sunrise to sunset and capable of covering many, many miles in that time. At the penguin parade they waddle past just a few metres away from where I sit, unconcerned by their excited human audience.
Victoria's wild and beautiful coastline is another attraction of Phillip Island, along with a range of wildlife parks where you can pet Koalas and handfeed Kangaroos. Australia's wildlife has definitely been one of the main thrills of living here, especially when camping out in the bush during summer.
Keep Australia on your world travel dreams bucket list!
Natasha
Natasha von Geldern is a travel writer, editor, and blogger who is passionate about making the pages of the atlas real by traveling the world. She is a contributor to Travel Wire Asia, Wild Junket Magazine, Yahoo! Total Travel, and Travelbite. You can find her on her travel website and blog, WorldWanderingKiwi.
Note: Articles by Natasha may contain affiliate links and may be compensated if you make a purchase after clicking on an affiliate link.