Last updated on January 23rd, 2019 at 10:36 am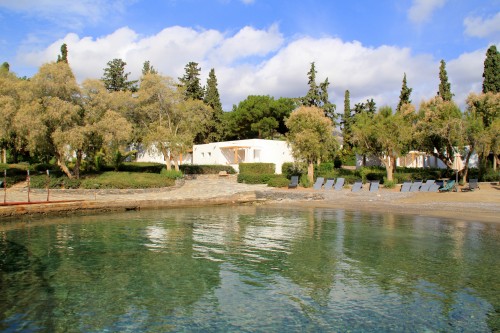 I've just been travelling on the Greek Island of Crete for 8 days and it is an amazing travel destination for your bucket list – so much history and beauty and warm hospitality.
I had been to two other Cycladic islands before–Santorini and Paros–but Crete really has its own culture and felt quite unique.
It is a big place so I planned to stay in two different places, one at each end of the island. From Agios Nikolaos and Chania we could strike out on day trips that would give a full flavor of Crete.
Here are my Top 8 things to do on a Vacation in Crete:
1. Hike a gorge hen you vacation in Crete
I went to Crete with the firm ambition of hiking the famous Samaria Gorge but the weather prevented that – the Gorge was closed after some heavy rain (they are concerned about rock fall in the gorge).
Fortunately, Crete has a number of spectacular gorges and there is a year-round alternative: the Imbros Gorge.
This only takes three hours so we were able to do it as a family with six-year-old Wandering Kiwi Jr. The scenery is wonderful, there are wild goats and donkeys in the hills and I felt we were following historic footsteps as this is where thousands of British Commonwealth soldiers retreated at the end of the disastrous Battle of Crete in the Second World War.
2. Wander in Chania when you vacation in Crete
Chania (say Hania) is my favourite town in Crete, hands down. A stunningly historic old town and harbour area, Venetian, Byzantine and Ottoman remnants and fabulous places to eat and drink make it a place I could happily live.
I stayed in what is clearly the best modern hotel in town – the Samaria Hotel – and enjoyed the excellent facilities and convenient location, especially after a day's hiking or sightseeing.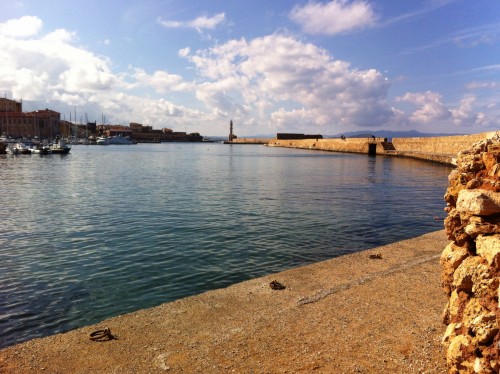 3. Delve into the ancient past when you vacation in Crete
The ancient site of Knossos, the ruined Minoan palace, is only a few miles north of the capital Heraklion and the airport and we fitted in a visit before we flew away from Crete. I really wished we had more time to explore.
These people lived 5,000 years ago, 5,000! The architecture, artwork and plumbing they achieved is mind blowing.
One of the most amazing things about learning about the ancient Minoans is how the discovery of Knossos in 18  by Arthur Evans brought an actual Greek legend to life! Another place redolent of Greek mythology is the Dikhtean Cave up in the mountains near Agios Nikolaos.
According to legend, this is where baby Zeus was hidden by his mother Rhea because his father Kronos was in the habit of eating his offspring. From the entrance to the Dikhtean Cave near the village of Psychro the views over the Lasithi Plateau are stunning and the cave is almighty impressive.
You can well imagine baby Zeus looking out on the world he was about to conquer.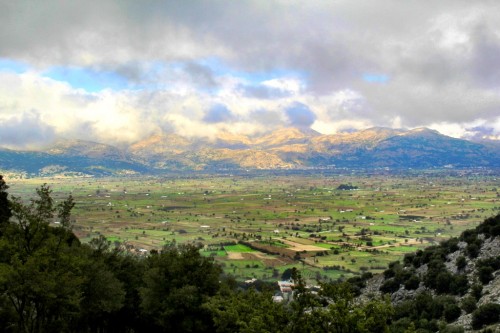 4. Swim in the Libyan Sea when you vacation in Crete
I'm not sure a beach experience can ever measure up to my time swimming in the Libyan Sea on the south coast of Crete.
Perhaps it was the soft, clear water; the thought of Africa just over the horizon; the rugged mountains running down to the sea; or the massive Venetian fortress above the beach at Frangokastello.
The other beach we went to was Elafonisi, which is actually an island that you walk across a shallow channel to get to – wild sand dunes, clear water with colorful fish, sand fringed with tiny pink sea shells – absolute heaven.
5. Relax in Agios Nikolaos on your vacation in Crete
The intrepid traveller in me revolts against using the word 'relax' but I know that many people planning a vacation in Crete will want to spend some time doing just that, chilling out by the sea ideally.
The town of Agios Nikolaos is Crete's most popular seaside holiday town and it is mainly a big pile of touristy shops and restaurants. So I stayed at Minos Beach Art Hotel, which is just a 10 minute walk along the waterfront from the town. This was one of the early luxury hotels to be established here back in the 1960s and it has over a kilometre of private coastline!
It is also beautifully laid out amidst mature gardens studded with sculptures. From our bungalow it was a few steps to the soft, clear water and a little beach (there is also a stunning swimming pool area).
The views everywhere over sea, town and mountains are gorgeous!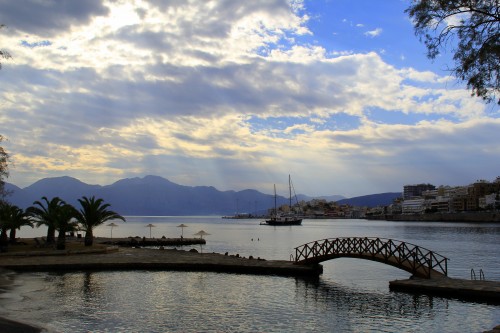 6. Wander on Spinalonga while on your vacation in Crete
An easy day trip from Agios Nikolaos is the island of Spinalonga, once a mighty Venetian fortress and later, and more tragically, Europe's last leper colony.
The sense of impregnable isolation is palpable here and we had a marvellous time climbing to the summit and wandering along the backbone of the island, the scent of warm pine sap in our nostris and the turquoise sea all around.
We caught a boat from the village of Plaka–they go every half hour or so–but you can also get a boat from Agios Nikolaos.
7. Experience Cretan villages on your vacation in Crete
Crete is above all a rural island, despite the highly developed towns and cities. Villages and smallholdings are at the heart of life and wandering through a Cretan village is to step back into a time when black-kerchiefed ladies and jacketed gentlemen with wooden shepherd's crooks walk through the streets.
One scenic drive in the west of Crete is through the Ennia Horia, or nine villages.
This lush mountain area is between Elafonisi and the north coast (Hania) and villages like Topplia, Elos, Vlatos and Pervolia are simply charming with stone houses and chestnut trees.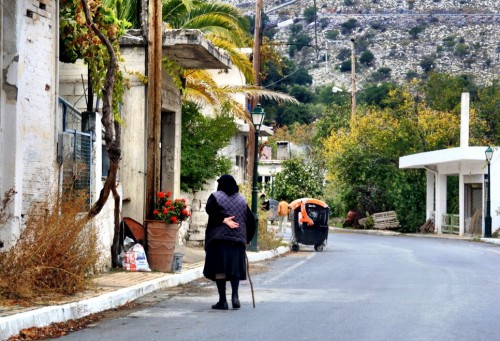 8. Eat and drink while you vacation in Crete
Seafood, seafood, fresh seafood is a joy of travelling in Crete and I ate so much I nearly turned into a sardine. Fresh produce and ancient recipes make Cretan food a real pleasure and I had some amazing taste experiences with things like stuffed vine leaves, and greek yogurt with honey.
Of course I embraced the life-enhancing properties of Cretan olive oil.
A favourite dining experience in Chania was at Tamam (thanks to the staff at the Samaria Hotel for recommending this), set in what was once a public bathhouse in Ottoman times. You will certainly make the acquaintance of raki during your travels in Crete.
The local distilled drink is an important part of Cretan hospitality and most tavernas brought out a bottle after the meal to send us on our way with a warm stomach.
Apoláf̱ste tis diakopés sas sti̱n Krí̱ti̱!
Natasha von Geldern
See the world!
Have you been to Crete? What were your highlights from your vacation in Crete?
[fbcomments]