Last updated on May 17th, 2012 at 07:52 am
I think it's safe to say that summer is official here. At 8 Women Dream, we want to share our favorite summer vacation destinations that make the livin' so easy this time of year. And just for fun, we threw our dream vacation destinations, too.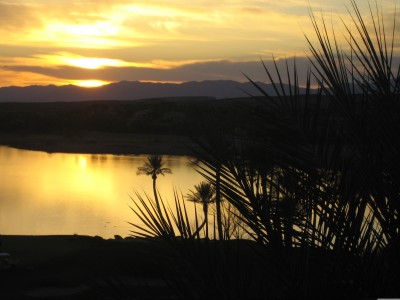 Lake Las Vegas-My 2009 Trip
I asked fellow dreamers where they are going this summer and what would be their dream trip.
On my endless quest to find the perfect vacation, I will share a few of my summer plans and what the other dreamers had to say.
My dream summer trip for 2011?
Summer of 2010 would have been South Africa for the world cup, but 2011 is a tough one. While it's nice to dream, I want to set an achievable travel goal in this trying economy. Oh, what the hell .. if we don't dream big, we don't live big, right?
If money was no option: I would take the entire summer and backpack through South America.
A little more frugal: Surfing or health retreat in Costa Rica.
A little more domestic: Oregon wine country and a coastal highway road trip.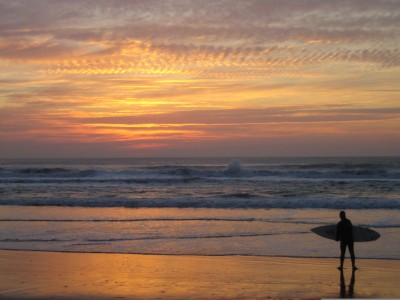 Surfing in the sunset–San Francisco 2010.
My real plans: The Grand Canyon–not just sightseeing, but camping, hiking rim to rim, and rising up to see the magnificent sunrise over it. I'm also heading to Bryce Canyon and Zion National Parks, Chicago and Las Vegas. (Any recommendations? I've never been to these places, except fabulous LV and Chicago.)
Here's where some of our other dreamers will be going this summer:
"I'll be traveling to Montana (Glacier National Park!) for about a week or so to visit my sister who is living near there on an organic farm with her boyfriend. Gorgeous part of the country! Might do the cross-country drive with my mom (kinda fun, right? :), might fly not sure yet!"
"I am spending 4 days camping at Gold Lake in the high Eastern Sierra this July. I spent all my childhood summers there and it has not changed at all.
Couldn't go last year, and the year before that we went but it rained (poured) (like, a deluge) for something like 18 hours straight, during which we were stranded in our tent and watching tennis shoes and swimsuits floating past the flap in puddles ;>)
So I am really needing my camping vacation! My favorite part…waking up when the sun rises, taking a chair to the edge of the lake, sipping my hot coffee in the stillness, and watching the world slowly, slowly come to life."
"A few weekend trips to the ocean and back to visit the folks.  Maybe a long weekend in Hawaii."
"We travel in Oct, for our anniversary. About every 5th year we go to Europe or…. But between us we can' t think of an exciting destination!
"We have a common couples challenge – – we have different ideas of what comprises a wonderful trip.
I love lazy sun and water – he prefers active new activities usually involving a zip line or oxygen tanks. Example: night swimming with manta rays in Kona Hawaii – – although I have to hand it to him; it WAS one of the most amazing experiences ever."
"My summer plans are at home, working and trying to find time for 8WD!"
And here are the dream vacation destinations of 8 Women Dream:
"The 'Dream summer plan' is something I've lived many times (a surf vacation in Costa Rica! Three weeks in Spain last summer with family when they won the World Cup (Spain, I mean, not my family! ;). This year's dream vacation if I could go ANYWHERE would be… Bali :)"
"If I could go anywhere at all this summer, I'd say Spain or Portugal or Italy or Greece, or all four!"
"My Bucket List includes sleeping in a Frank Lloyd Wright home during my lifetime."
"My total fantasy summer destination? Cap d'Antibes (I want to see the Picasso Museum), St. Tropez (been there but want to go back) and Monte Carlo during any water-focused festival. I imagine a Chanel Perfume pool kind of place/slash/art deco poster loveliness."
"My dream?  3 weeks in Italy during the harvest."
There's a great big world out there, dreamers. And there's a nice summer ahead of you, so what's you dream summer vacation destination–or just your actual summer travel plans?
Where would you go if money was no option?
TGIM,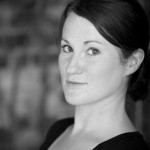 Katie dreams to complete her career transformation from corporate copywriter to world traveling health coach. In one year she'll document the launch of her wellness travel business, Real World Wellness, on 8 Women Dream. Follow her progress–or procrastinations–every Monday.

Enjoy this special 8WomenDream Guest Contributor story submitted by new and experienced big dreamers throughout the world, edited and published to capture a dream perspective from different points of view. Do you have a personal dream story to share with 8WomenDream readers? Click here to learn how to submit dream big articles for consideration.
Note: Articles by Guest Post Contributors may contain affiliate links and may be compensated if you make a purchase after clicking on an affiliate link.