Last updated on February 17th, 2023 at 02:11 pm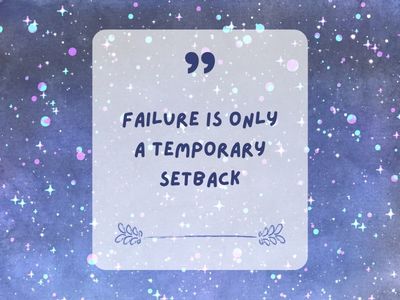 I've written and spoken about the importance of pursuing your big dream(s) both confidently and actively. It's very easy to want and think about doing, but when it comes down to actually doing–it sometimes feels downright scary to pursue your dreams.
Oftentimes. . .
We are scared of failure.
We are scared of being embarrassed or humiliated.
We are scared of falling short of our perfect, ideal vision of what we want our life to be.
Definitions of failure and success aren't limited to the fears I've included above, but I think they pinpoint the reasons we avoid embracing failure as part of the journey and the evolution needed to receive a better and more exciting opportunity in the future.
Experiencing failures and mistakes will make the success of achieving your dreams more worthwhile and enjoyable. Channeling your failures into new, proactive experiences is just as important as making the conscious decision to not be scared of failure in the first place.
8 Things to Know About Failure
Author Dale Galloway (pages 22-23) from his book, How to Feel like a Somebody Again.
1. To fail is not the same thing as being a failure.
2. To fail is not the disgrace everyone thinks it is.
3. Failure is only a temporary setback.
4. Nothing worthwhile is ever achieved without running the risk of failure.
5. Failure is a natural preparation for success.
6. Every failure brings with it the possibility of something greater.
7. What you do with failures is up to you.
8. Failings are opportunities to learn how to do things better the next time-to learn where the pitfalls are and how to avoid them.
Rather than beating myself up for failing, I am creating a better future by choosing to embrace them. No matter what age we are, we can learn lessons from our failures and fears and turn them into great things, great opportunities, and even bigger dreams.
I especially like the first bullet point on Galloway's list:
To fail is not the same thing as being a failure.
How refreshing.
We are not defined by a temporary setback or failure. We are so much more. We were created to pursue and complete great things. Don't label yourself as a failure just because things didn't work out as you originally planned.
Keep going, keep pursuing, and keep running toward your dreams no matter how many times you fail.
Andi Teggart
Andi Teggart is a multi-faceted entrepreneur and digital communications strategist with 10+ years of experience focused on strategic social media, public relations, blog writing, email marketing, brand and influencer marketing, and event planning. She's worked in a wide range of professional settings including at a top PR firm (Edelman Digital), at small tech startups, in-house managing social media at Facebook, and running her own digital marketing and communications consulting agency Lucky Collective.

Enjoy this special 8WomenDream Guest Contributor story submitted by new and experienced big dreamers throughout the world, edited and published to capture a dream perspective from different points of view. Do you have a personal dream story to share with 8WomenDream readers? Click here to learn how to submit dream big articles for consideration.
Note: Articles by Guest Post Contributors may contain affiliate links and may be compensated if you make a purchase after clicking on an affiliate link.