Last updated on July 28th, 2023 at 05:31 pm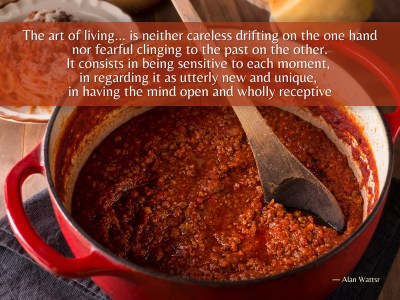 Job creation is up, especially for jobs traditionally held by young males, who have had difficulty getting started in the workplace over the last couple of years.
But wages have slipped. That's not so good.
I think there's a lot to be said for long, slow recoveries. I think maybe it could even get to be a way of life.
After all, what did the wild economic boom-time get us?
It got us used to consuming at an unprecedented level. We have been gobbling up resources, gadgets, mini-mansions, Hummers, spa treatments, and flat-screen TVs like they were going out of style. Which, after all, they may be. So much consumption makes a person flabby, overstuffed, and a little self-disgusted. Also, it makes a person addicted.
It got us used to working ourselves at a fever pitch, especially here in the US. We've had to in order to keep up with our debt. Most families have two income earners. There's no one left to put to work, child labor laws being what they are. And we need every bit of two incomes to make ends meet.
And speaking of debt, it got us into towering piles of debt. No need to spend a lot of time on the pernicious nature of the debt. That topic's been done.
Large real estate firms bought up rental properties at a dizzying rate, driving up housing costs and rents.
We're good at economic booms and how. But what if we did a grow-slow economic simmer?
What would our culture look like with long-term slow growth?
Would we consume less and appreciate more? Maybe we would gobble fewer resources. Hang onto a perfectly good car until it travels its last mile before buying another one. Give up the seductive TV and play some Scrabble, read a book, or sit and have long, meandering conversations.
Would we stop masquerading as Superman and Wonder Woman at work? Maybe we'd  put in a good day's productive work, then leave it behind at a decent hour for a real rest, well-earned. Maybe we wouldn't be so afraid to take a week or 10 days off, lest someone fill in and do our job better than we do.
Would we learn to live without debt? Many of us have been forced to do so and have found it challenging and liberating. Imagine buying things without debt. You'd have to plan ahead and save, and before you spend the money, you'd naturally think about whether you still want that thing that seemed so crucial to your happiness six months ago when you started saving.
I've done economic simmer before; it was my life's nicest time. Once I got over the DTs from having no credit cards and stopped pouting because I couldn't have what I wanted when I wanted it, I settled into a peaceful, satisfying existence.
My children were fed and clothed. We had a roof over our heads.
I had a job I liked that didn't pay much, but it paid enough for what we truly needed. I can remember thinking to myself that I liked that kind of life much better than the life I had when I had lots of money because when I had lots of money, I was stressed—all the time. Having enough money to live on but not enough to fling around without conscious regard is, in my opinion, a better way to live.
So why don't I live that way all the time? Because boom-time is a siren. It's like a beer set before an alcoholic who is enjoying sobriety but still remembers what fun it could be to get a little tipsy now and again. I'll just have this one beer, and that will be it.
Not.
Have you all heard of the slow food movement? Their vision is that people deserve slow food – the antithesis of fast food. People deserve food that is grown with care instead of mass-produced, that is seasonal and local instead of transported halfway around the world in an attempt to render nature irrelevant, and that is cooked nutritiously instead of flash fried in week-old lard. Sounds good to me.
I'll take a four-hour bolognese sauce over a 90-second Big Mac any day.
The economy could learn from the slow food movement. What would that look like? Slow money would be the antithesis of a fast buck. People deserve slow money that is earned doing things that matter; that is husbanded and invested in things that matter; that is respected as a measure of energy and time, and that is appropriately balanced with the parts of life that are not about money.
Jayne Speich
Jayne Speich is co-founder of Business Growth Advocate, dedicated to the survival and growth of small businesses in the new era.

Enjoy this special 8WomenDream Guest Contributor story submitted by new and experienced big dreamers throughout the world, edited and published to capture a dream perspective from different points of view. Do you have a personal dream story to share with 8WomenDream readers? Click here to learn how to submit dream big articles for consideration.
Note: Articles by Guest Post Contributors may contain affiliate links and may be compensated if you make a purchase after clicking on an affiliate link.