Last updated on July 13th, 2022 at 03:47 pm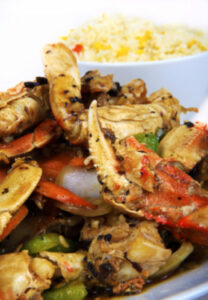 My husband, "Virgo Man" would erupt in laughter if he were standing over me as I type the title to this story about my dream of financial success. He'd say, "Show me ONE thing you are willing to be cheap about."
But actually, I am cheap about some things. Clothes, for instance. I don't like to spend money on clothes. I have a tee shirt that I bought in college, approximately 100 years ago. I distinctly remember that it was on sale when I bought it, too.
Also, I'm cheap on furniture. Every stick of furniture in our house, except for the beds, is used. (Used beds cross a line I don't care to cross.) I do not get spending thousands of dollars for a sofa the dog is going to sleep on.
I don't want to be telling the kids they have to stay 5 feet away from the sofa at all times, just to protect my investment.
But this post is not going to be about things I will be cheap about. It's about things I won't be cheap about.
8 Things I Won't Be Cheap About
1. Coffee
I didn't start drinking coffee until I was about 22 when I was introduced to the cafe latte at the late, lamented Caffe Mediterraneum in Berkeley. I had tasted coffee before and found it thoroughly disgusting. That's because I didn't know there was a difference between grocery store canned coffee and real, fresh-roasted coffee. Once I found out how big a difference it was, I became a coffee lover and, in short order, a coffee addict. But I would suffer the headache before I would put sub-par cheap coffee into my system.
2. Yarn
This is a recent development. Over the summer I had a knitting breakthrough and completed an absolutely stunning sweater, in really cheap yarn. I've worn it about five times and already it's looking worn out. Hundreds of hours went into that sweater, and I'll probably get fewer than 40 hours of wear out of it. Never again!
3. Olive oil
Virgo Man is an ocean fisherman by very, very serious hobby, and around this time of year, he frequently comes home from the sea with buckets and coolers full of Dungeness crab (see #7 below for more on this). When we were first dating, we once had such an abundance of crab that we were actually looking for ways to use it up. I found a recipe for marinated roasted crab, which involved chopping herbs and garlic and mixing them to a paste consistency in olive oil.
Virgo Man had a 12-gallon tin of Costco olive oil that he wanted to use. He refused to believe my assertion that the olive oil would make a difference until I did a little impromptu blind olive oil tasting for him. He actually had to wash his mouth out after tasting the Costco olive oil. Of course, who knew how old it was, since it came in a drum, but still.
My point was won!
4. Restaurants
If I am going out for a meal, I'm going somewhere nice. I don't mind going to a diner, but it has to be a capital D diner, with personality, and stuff like hand-ground locally grown cornmeal encrusted catfish or something. Otherwise, I'd rather stay home and cook something delicious to have with a nice bottle of wine.
5. Shoes
Some years ago, I accepted a job in a high-end shoe store because I didn't care about shoes, and I figured my paycheck would be safe from temptation. I have spent most of my life barefoot, in stocking feet, or in flip-flops (which are not shoes, really). Shoes did not threaten my financial well-being the way books or yarn would.
But you can probably guess what happened.
It turned out that I did care about shoes, I just hadn't  known enough to care until I sold shoes for a living. What a revelation that a well-made pair of shoes is actually more comfortable and holds up longer than a cheap flimsy pair of shoes!
It's been almost nine years since I worked in that shoe store, and just a few weeks ago I bought my first pair of shoes since then. That's a measure both of the number of pairs of shoes I had by the time I left that job, and of the durability of well-made pricey shoes.
6. Haircuts (usually)
I have to qualify this one a bit. I used to spend LOTS of money on my hair. In my youth, I was kind of vain about it. If my hair looked good, I felt fabulous, so I made sure it looked good. Living in San Francisco and Marin County, haircuts could easily run me over $100, and that's more than 15 years ago. I don't spend anywhere near that now, and wouldn't even if I could.
But I don't go to the local walk-in and pay $18 either unless I'm desperate and almost to the point where I'll let Virgo Man take a pair of shears to me. Those $18 haircuts look good for about a week and then they seem to grow out weird or something, but a $60 haircut seems to look good for at least six weeks.
7. Fish and Seafood
I will not buy fish or seafood at a big box grocery store. Period. I realize that there's a certain logic to buying fresh food from a big chain – they move a lot of product, so there's less chance for it to sit and grow old. But still, I don't trust it.
I'm spoiled, and I admit it. Virgo Man brings home the Dungeness, the salmon, the halibut, and the rockfish, and that's where I get my fish and seafood. If I get a craving for ahi, I buy a tiny bit of the sushi-grade stuff and savor it.
8. Kitchen Supplies
By kitchen supplies, I mean things like pots and pans and small appliances. Let me give you an example. In about 1994, I bought a KitchenAid stand mixer. It set me back about $250 – a lot of money to me 17 years ago. But oh, was the investment ever worth it. That machine still sits proudly on my kitchen counter and I use it all the time for very heavy-duty things (like multiple batches of yeast dough) as well as smaller jobs like whipping cream.
I could not do Thanksgiving without it. Virgo Man, who is a mechanic and extremely disdainful of most machines, thinks the KitchenAid is the one indispensable thing in the kitchen. He volunteers to slice the potatoes for the au gratin because he gets to use the slicer attachment. If it ever dies, I rest in the knowledge that he will be the first to support the purchase of a new one.
Jayne Speich
Jayne Speich is co-founder of Business Growth Advocate dedicated to the survival and growth of small businesses in the new era.

Enjoy this special 8WomenDream Guest Contributor story submitted by new and experienced big dreamers throughout the world, edited and published to capture a dream perspective from different points of view. Do you have a personal dream story to share with 8WomenDream readers? Click here to learn how to submit dream big articles for consideration.
Note: Articles by Guest Post Contributors may contain affiliate links and may be compensated if you make a purchase after clicking on an affiliate link.