Last updated on January 26th, 2012 at 11:42 am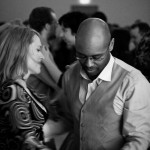 If you ask me if heaven is where we go after we die, I will say no, heaven is now, it is where I have been this past weekend, gliding across an open expanse of hardwood floor, blues music reverberating throughout the room, lights turned down low, feeling the soul groove, dancing in the arms of a handsome man.
Writing my book is a lifelong dream. I'm enjoying the process and making it through the challenging days. The patience and perseverance required are teaching me a lot. Yet there is simply not that sense of "instant gratification" that we are taught to crave in our society while working on a book. I simply have the satisfaction of another scene written, more research done, a growing manuscript, knowing that I am moving ever closer to completing something that will touch, move and inspire readers.
Of Course, We Always Have to Start at the Beginning…
I do have to remember of course that with the dance, as with the book, as with anything, I did once have to start…at the beginning. I am now considered to be an "advanced level" dancer but that's after years of workshops and dance camps. I had to go through my awkward phases.
I had to struggle in the beginning with learning to flow in the dance, to make my body move the way I wanted it to move, to learn how to just LET GO and follow — flowing in the moment, not anticipating my leader's next move.
Honestly, for a go-getting women like myself, who likes to be out there making things happen in the world, that was one of the biggest challenges initially. Learning to "follow" someone's lead on the dance floor meant completely surrendering into the moment, not thinking, letting go of being in control.
As a new follow, I did a lot of "anticipating" what I thought the next move might be, and jumping the gun. Really for me the biggest challenge of the dance over the years, as paradoxical as it may sound, was simply learning to relax into it.
One Moment At A Time
On the dance floor, I just have to focus on this one moment of this one song, this one movement, this one touch. My momentum, flowing in the direction my lead sends me in, until he sends me in another direction. This spin, this dip, this body roll. This little patch of dance floor.
Grounding myself here in this one little square of hardwood floor, feeling the earth and my partner support me as I dance to this music, in this moment, right here, right now. Gliding across the floor in his arms. Moving as one. For these three to four minutes, nothing else matters, and there is nowhere else on earth I'd rather be.
I've always loved these two quotes:
"Work is love made visible." ~ Kahlil Gibran
"Dance is music made visible." ~ George Balanchine
I'd like to combine those quotes into one: "Dance is love made visible." ~ Lisa Powell Graham
Love for ourselves, our bodies, our partners, the music. Love for life itself. I am going to practice finding the joy in my writing again this week, and flowing when the inspiration comes. Let my work be love made visible. Show up to the blank page and simply write until I feel in the flow again.
Let life unfold.
What can you do this week to flow with the moment in life? What can you do to shake up your energy and get "unstuck"?
Anyone care to dance?
Lisa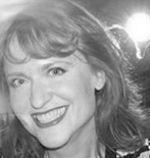 Lisa P. Graham is an inspirational writer, life coach, TED motivational speaker, and globe-trotter whose passion is to help others to find happiness and meaning in their daily lives. A political activist at heart, Lisa would like to empower more women to run for political office as a way to create positive change in the world. You can find her on her website or watch her TEDx speech on YouTube.
Note: Articles by Lisa may contain affiliate links and may be compensated if you make a purchase after clicking on an affiliate link.