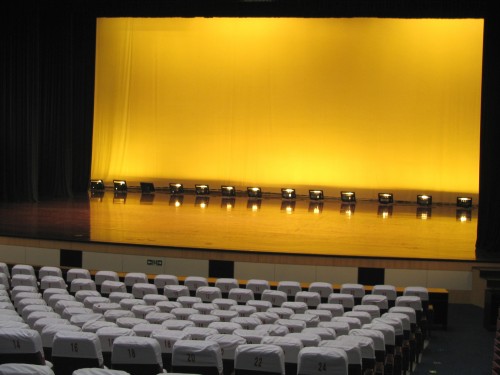 The Laughing Cat Phenomenon
Thanks to YouTube, our society has reached a new level of obsession with instant fame – a new platform for the unknown to be famous in a day – where a video of a laughing cat gets more views than the presidential debate. Business people are spending great amounts of time and energy and money trying to get the attention of their buyers, and somebody's laughing cat gets four million hits. We are the instant gratification society that believes you can have it all, and have it fast. But unless you're a laughing cat, it's just a myth.
The Super Secret Shortcut to Fame and Riches as a Motivational Speaker
There is no shortcut.
Yes, that's the dirty little secret they never tell you. There is no way to skip over the most important stage in the business of motivational speaking – paying your dues. Yet so many of you are spending a lot of time and energy trying to find it – looking for the magical shortcut to fame and riches. Sometimes spending more time and energy looking for the quick path than was necessary to take the slow one.
Many speakers seek the elusive OZ behind the curtain to make their speaking dream come true. When the truth is that there is no OZ. Success can only be found when you have walked every step of the yellow brick road – piece by piece.
Follow The Yellow Brick Road
It is on this road that you learn to speak well. You learn to face rejection. You craft your speech. You get a feel for the stage. You learn what works and what doesn't.
This is the road where you start out working for free and slowly build up your fee as you establish credibility and a reputation.
It is not simply about the passage of time. It's about the passage of well-spent time. It's about making the calls, sending the emails, crafting the postcards, handing out business cards and following up on leads.
These are the years when you study the industry and get to know your buyers – where you make mistakes and learn from them.
These are the years (Yes, I said years) where you really hone your message and tighten every moment of your speech.
With each passing brick, you gain a new comfort level on stage – reach a higher plane of understanding – and see your art reach the level of a master.
When you follow the yellow brick road, and pay your dues, you become more than the flash-in-the-pan speaker who is nothing more than a one-trick pony. You become a master musician, who has sweated over every note, to create a true masterpiece.
Nobody on the stage at the Grand Old Opry got there after one lesson. Nobody playing on the field at the Super Bowl got there from a lucky break. You see them all at the destination. You don't see the broken trail of yellow bricks they left behind.
Stop spending precious time and energy trying to produce the laughing cat, and use that energy to work your business one brick at a time. And when you reach your destination, it will be solid and long lasting. You will have paid your dues. And you will reap the rewards. And you will be remembered much longer than the laughing cat.
Kelly
Kelly Swanson is an award-winning storyteller, comedian, motivational speaker, Huffington Post Contributor, and cast member of The Fashion Hero television show airing on Amazon Prime. She is also the author of Who Hijacked My Fairy Tale, The Land of If Only, The Story Formula, and The Affirmation Journal for Positive Thinking. She was a featured entertainer for Holland America Cruise Lines, keynote speaker for the International Toastmasters Convention, and has keynoted major conferences and corporate events from coast to coast. She just launched her one-woman show Who Hijacked My Fairy Tale in theaters, and it is being booked all over the country. In July of 2022, she was inducted into the National Speakers Association Speaker Hall of Fame.
Note: Articles by Kelly may contain affiliate links and may be compensated if you make a purchase after clicking on an affiliate link.