Last updated on December 8th, 2013 at 11:14 pm
The first time I met the movie director, I was serendipitously wearing a T-shirt that said, "I do all my own stunts."
If I were in movies, I'd like to think that I would do my own stunts! And it may just be time for me to live the movie dream.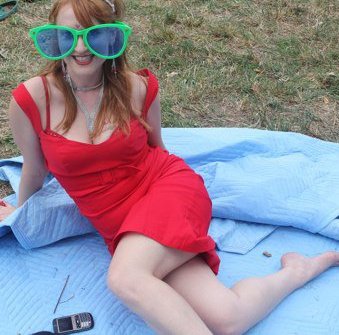 Living the Movie Dream
Who doesn't want to be a movie star? It's the ultimate glamor job. I know to me at least it looks like fun.
Lots of work, and lots of sweat and tears, but what's more fun?
Play-acting a role, stepping into someone else's shoes for a while, and living large.
I'll take it!
It may be time for me to live the movie dream, at least on a smaller, regional scale. And we'll see where it leads me!
Dancing My Way to Stardom 
I met movie director Roger Wyatt and his partner and fiancee, Letitia Splain Dayer, at a graduation party for a dear friend.
I had been there for a few hours and was on my way out when I happened to walk past Letitia.
It was the "doing my own stunts" T-shirt that caught her eye.
We got to talking and it turns out that we have a number of friends in common and we both studied at Landmark Education as well. Letitia and I hit it off, and she told me about a movie that she and her partner Roger are making.
It's called Life on the Run, and it's about living the artistic and creative dream. It stars a number of local actors and creatives, and as it turns out they'd been hoping to find a burlesque dancer and/or belly dancer.
I happen to be both, and also have added fire dancing to my repertoire. They were interested in all three!
Time for Your Close-Up
Letitia and Roger took my number, and that was that. I figured I'd hear from them in the future.
Then I got busy living my life, and forgot about it for a while.
Until this past weekend, when I headed to Saratoga Springs to work at a cafe during the day. Sunday was gorgeous and sunny, and I wanted to sit and work outside.
I recruited a good friend to join me, and picked a cafe where we could sit outside: Uncommon Grounds in Saratoga Springs, New York.
It was the perfect fall day, with Indian summer temperatures, up in the 70s, and with the leaves already turning red, orange and gold. New York is spectacular this time of year.
I settled in with my pumpkin spice latte and my laptop. Oh how I love the fall!
A Synchronistic Afternoon
My friend Steve and I worked for a few hours, and then moved to another cafe for a change of scenery. We camped out at Saratoga Coffee Traders for a while.
Steve had to leave before I did to go meet his parents for dinner. I stayed and finished my salad with hummus.
On my way out the door, a man with a camera who'd been sitting outside said hello. I said hi back and walked on.
I would bump into him three more times that afternoon, and befriend this photographer.
And, I would serendipitously bump into Roger and Letitia again.
Back to Uncommon Grounds!
I headed back to Uncommon Grounds and on my way in the front door bumped into Roger. He said that he and Letitia had been thinking about calling me.
They were there meeting with someone else about the movie project. They'd already been envisioning featuring me in a few scenes, and had the preliminary scenarios for each mapped out.
Roger described my scenes to me, and I agreed that they sounded perfect and like fun (I'll keep them a secret until later, and let it be a surprise when the movie is launched!).
I made sure they had my cell number, and we agreed that we'd talk soon. We'll be filming my scenes in the next several weeks so I will have some prep work to do.
I'm excited to participate in a creative project with friends, and to make my movie debut! It's about time! (Well it's something I have dreamed and joked about for years, and so it's nice to finally manifest it!).
Magical Manifestations 
This world always amazes me. I find that when I make a wish, especially if I journal about my goals as I frequently do and write it down,it seems to always magically find a way to come true.
Of course, I work hard for my goals too, and get up every day and do what I need to do to make my dreams come true. Yet some things you just can't plan, like bumping into a movie director when wearing a "do my own stunts" T-shirt.
Or bumping into him again on a gorgeous, sunny Sunday afternoon, just when he'd been thinking of calling you.
That is the Universe's magic at work. I love it!
How to Tap Into the Universe's Happy Magic! 
I find that this requires a few simple steps.
1. Be clear about what you want. Note: Dream BIG and wish for all your heart desires!
2. Write it down! There is absolutely something magical about writing down your greatest wishes. I swear it activates some force in the Universe to help you make it all come true.
3. Take the first step, any step, towards the achievement of your dreams. Then, of course, take the next step… And just keep moving forward.
4. Be open to the magic when it happens! Act on it when synchronistic moments like those in this movie scenario happen. You'd better believe I'll call Roger this time if I have not heard from him in a few weeks – and I'll do the prep work I need to do for my movie role!
5. Express gratitude, to the Universe and all the players involved, as your dreams start coming true.
Lather, rinse, repeat! What a magical universe it is!
Lisa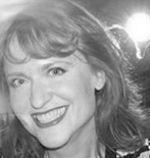 Lisa P. Graham is an inspirational writer, life coach, TED motivational speaker, and globe-trotter whose passion is to help others to find happiness and meaning in their daily lives. A political activist at heart, Lisa would like to empower more women to run for political office as a way to create positive change in the world. You can find her on her website or watch her TEDx speech on YouTube.
Note: Articles by Lisa may contain affiliate links and may be compensated if you make a purchase after clicking on an affiliate link.