Last updated on July 8th, 2022 at 01:01 pm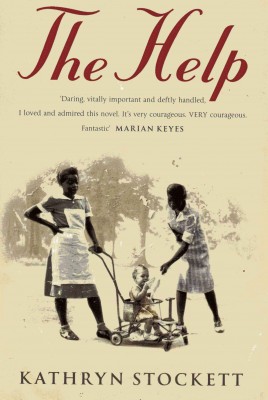 It was every author's dream come true.
A New York City editor, who was an acquaintance from writers' conferences, wanted to send the writer's work to an agent she knew. The writer agreed, and forwarded the editor the link to her top ten blog entries, as requested.
The editor forwarded the links to a big-name agent, who loved the blog, and called for a meeting in New York City with said writer. The writer was nervous, heading to one of the city's biggest literary agencies without a book idea clearly formulated yet.
And the miracle happened. Just on the strength of the writer's talent, without a book proposal in hand, the agent said, "I want to represent you."
Just like that, without any query letters, proposals, or endless rejection letters.
Which Lucky Writer Was This?
Now, the lucky author above was not Kathryn Stockett of The Help, but a friend of mine who was a journalist for 17 years, and whose blog caught the attention of a New York City editor, who passed it on to a top literary agent.
It is the Cinderella story in the writers' world since most authors have a long haul to find an agent and a publisher for their books.
I had lunch with this friend (who will remain anonymous) last weekend. She had called me to catch up a week before, although we hadn't seen each other literally in about 10 Â years. She was looking to get into swing dancing again, and I used to teach it.
We talked about coordinating private lessons to get her dancing again. And she told me the amazing, improbable story of how she came to be represented by her agent.
Round Two
This friend of mine is currently working on the rewrite of her first novel. She wrote a draft last year, and her agent worked with an editor to come up with a rewrite plan. She is restructuring and polishing the novel further now before it is sent out to publishing houses.
My friend is treating the writing and editing of her novel as a full-time job, and giving it her all. "I'm shooting the moon," she said. She said she feels like the stars aligned for her, and she has to jump on this incredible opportunity.
"It's like I won the lottery," she said, and as far as landing agents go, it's true.
Many other authors were not so lucky the first time around.
As "Famous Author Rejection Letters" on WriterRrelief.com indicates:
John Grisham's first novel was rejected 25 times.
Jack Canfield and Mark Victor Hansen (Chicken Soup for the Soul) received 134 rejections.
Beatrix Potter had so much trouble publishing The Tale of Peter Rabbit, that she initially had to self-publish it.
Robert Pirsig (Zen and the Art of Motorcycle Maintenance) received 121 rejections before it was published and went on to become a best seller.
Gertrude Stein spent 22 years submitting before getting a single poem accepted.
Judy Blume, beloved by children everywhere, received rejections for two straight years.
Madeline L'Engle received 26 rejections before getting A Wrinkle in Time published–which went on to win the Newberry Medal and become one of the best-selling children's books of all time.
Frank Herbert's Dune was rejected 20 times before being published and becoming a cult classic.
Stephen King received dozens of rejections for Carrie before it was published (and made into a movie).*
And The Best-Selling Author of The Help
Another current example of persistence in making dreams come true is Kathryn Stockett, the author of the best-selling novel and blockbuster movie, The Help.
By her own count, she estimates that she sent the book out to 60 agents over the course of three and half years of submissions, and five years of writing, before she finally received a "yes" on letter number sixty-one.
In the end, I received 60 rejections for The Help. But letter number 61 was the one that accepted me. After my five years of writing and three and a half years of rejection, an agent named Susan Ramer took pity on me. What if I had given up at 15? Or 40? Or even 60? Three weeks later, Susan sold The Help to Amy Einhorn Books.
Talk about persistence!
This first-time novelist believed so strongly in her book and vision that she obsessively gave up weekends and social plans, revised it over and over, and kept sending the book out, despite receiving rejection letter after rejection later. She never gave up.
As Stockett says about her journey:
The point is, I can't tell you how to succeed. But I can tell you how not to: Give in to the shame of being rejected and put your manuscript–or painting, song, voice, dance moves [insert passion here]–in the coffin that is your bedside drawer and close it for good. I guarantee you that it won't take you anywhere. Or you could do what this writer did: Give in to your obsession instead.
How Does This Relate To Me And My Dream?
I committed to writing my book two years ago. One year ago, on 10/10/10, I finished my first draft, all 476 pages of it. And celebrated by jumping into a cold lake on that hazy autumn day in my green bikini, feeling the chill, the thrill, and the exhilaration of finishing draft one.
Almost one year after that, I'm still working on revising and getting my book to the point where I feel comfortable sending it out to an agent. My current project is to complete my "rewrite plan" that encompasses any final changes (for now) to the structure and organization of the book, so I can cut scenes, add scenes, and reorganize until the flow works and the story unfolds in a compelling way.
Then, I'll still need to do some more scene-by-scene edits. My goal is to polish the draft enough this year so I am ready to send it out to agents and start the next step on the publishing path.
Getting It Out There In The World
In the meantime, I've been taking some steps to get the book out there in the world, even though it is still a rough draft. I submitted the first 20 (polished) pages to a Transformational Author Contest, and have handed these pages in the form of a mini-proposal to a graduate class that is working on developmental editing of books to get their free feedback.
Maybe, like my author friend, I'll catch a "lucky break" at some point when someone sends my work to their agent. Maybe the stars will align for me too.
Or maybe, like Kathryn Stockett, I will simply have to revise, rework, resend and plod through until the magic day arrives. No one knows how or when their publishing dreams will come true.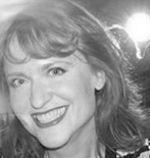 Lisa P. Graham is an inspirational writer, life coach, TED motivational speaker, and globe-trotter whose passion is to help others to find happiness and meaning in their daily lives. A political activist at heart, Lisa would like to empower more women to run for political office as a way to create positive change in the world. You can find her on her website or watch her TEDx speech on YouTube.
Note: Articles by Lisa may contain affiliate links and may be compensated if you make a purchase after clicking on an affiliate link.