Last updated on May 17th, 2012 at 07:52 am
In Italy you can follow the steps of Frances Mayes in "Under the Tuscan Sun." In Scotland you can witness the Hogwarts Express train go over the Glenfinnan Viaduct. You can even follow Miles and Jack's footsteps from the movie "Sideways" with a free self-guided tour spotlighting 18 locations from the feature film.
These are considered theme-based vacations and many people dream about visiting their favorite sites from movies, television and best-selling novels.
In Kathryn Stockett's New York Times best-selling book "The Help", the story takes place in Jackson, Mississippi. The movie version of this best-seller was set in Jackson, but most of the scenes were filmed in Greenwood, Mississippi with a few scenes shot in Jackson's Fondren district and the Mississippi Capitol.
Kathryn Stockett was born in Jackson and used the Greater Belhaven neighborhood for the setting of her novel. The Greater Belhaven is one of Mississippi's most intact historic neighborhoods.
When a book or movie becomes wildly popular, people dream of visiting the story locations they grew to love.
The Jackson Convention and Visitors Bureau offers guides for tourists interested in retracing scenes from the best-selling book or movie –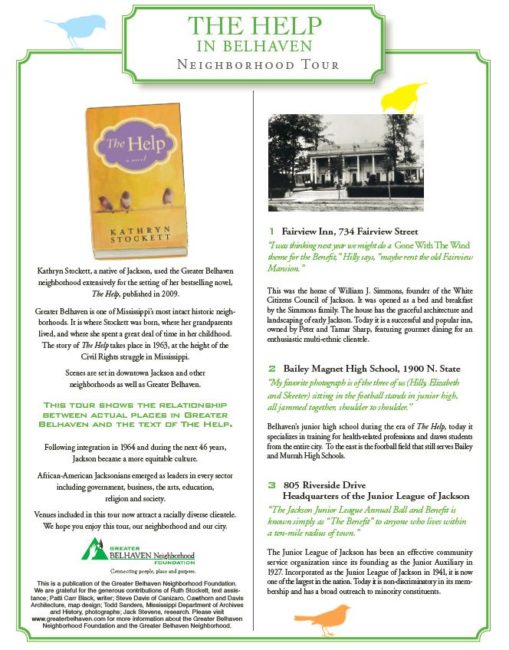 From the Jackson Convention and Visitors Bureau website –
The best-selling novel, The Help, by Jacksonian Kathryn Stockett, is set in Jackson during the Civil Rights era of the 1960's. Recently made into a major movie, the story meanders through the city-as it once existed- with many of the sites still intact. These sites are indicated in the attached self-guided tour itineraries. Some locales were used during the filming of The Help, the movie.

Many fine restaurants and hotels, as well as museums and other Jackson attractions are found throughout the tour routes. Check in with www.visitjackson.com for details. Be sure to check "Events" on the web site for a myriad of changing, seasonal festivals, concerts, exhibits, and much more to do while you are in Jackson, city with soul. For more information, call the Jackson Convention & Visitors Bureau, 1-800-354-7695, or 601-960-1891.
8 other interesting thematic vacations –
1. Follow Miles and Jack's footsteps with the Sideways Tour.
2. Visit Harry Potter: The Oxford and Gloucester Tour.
3. Eat at The Whistle Stop Cafe from Fried Green Tomatoes.
4. Drink it up with the Sex and the City Hotspots Tour.
5. Movies in Manhattan: A Self-guided Tour from  An Affair to Remember to The Devil Wears Prada.
6. Travel to Bali for The Eat Pray Love Tour.
7. Explore the locales where Bottle Shock was filmed.
8. Relive the love and friendship in the Steel Magnolias Tour.
Have you ever taken a thematic vacation?
Is there a place from a book or movie that you dream of visiting?  Tell us in the comments!
TGIM,
Katie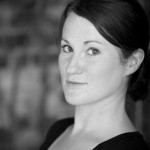 Katie dreams to complete her career transformation from corporate copywriter to world traveling health coach. In one year she'll document the launch of her wellness travel business, Real World Wellness, on 8 Women Dream. Follow her progress–or procrastinations–every Monday.

Enjoy this special 8WomenDream Guest Contributor story submitted by new and experienced big dreamers throughout the world, edited and published to capture a dream perspective from different points of view. Do you have a personal dream story to share with 8WomenDream readers? Click here to learn how to submit dream big articles for consideration.
Note: Articles by Guest Post Contributors may contain affiliate links and may be compensated if you make a purchase after clicking on an affiliate link.