Last updated on January 22nd, 2019 at 01:58 pm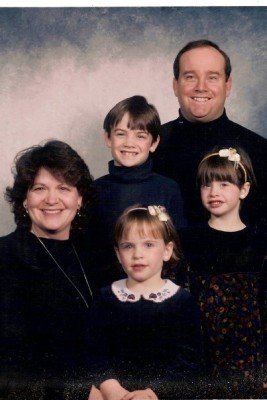 These days, I am finding happiness through storytelling again, as I work on the book that I started back when I first joined 8womendream, and am finally ready to finish now.
Speak Your Story Out Loud 
There is power in stories. Since my story is a Phoenix rising story, there is power in telling other women that they too can survive anything, as I have.
There is power in telling someone who feels that they will never escape their own mental prison that I have lived in that personal hell and gotten free of it. There is power in letting someone know she is not the only one who has suffered in this way.
Since I have survived trauma and suicidal depression, there is power in telling other women that things can get better, that they can find joy again. There is power in letting people know my true story, which shows that life can become a happy adventure again, no matter what you've endured.
There is power in telling the truth, although it took me years to work up the courage to do it. Stories can have healing power, because they can reveal redemption, grace, love and infinite possibilities.
Stories can show others that they can do and become whatever they want. Stories help people lift themselves up beyond their own mostly self-imposed limitations, their fears and doubts that tell them they can't.
It's empowering to hear about someone who could, and did. It's empowering to know that another woman suffered through rape, or being stalked, and found happiness.
It's empowering to know that depression doesn't have to be a permanent state. It's empowering to know that joy can become the norm again.
Sharing the Miracle Stories
I often say I am the luckiest woman alive, and I am definitely someone who has experienced miracles. I believe that I was gifted with mystical experiences, that are inexplicable and beautiful, in part so that I can share them with others.
I have shared some of those stories here on 8womendream over the years, and have many more to share. The most beautiful moments of my life have been those that go beyond logical or rational explanation.
I want to share the moments of beauty, and share the moments of love. I want to share those moments that I cannot explain, but that shaped who I have become.
I have always known that my memoir, which has morphed into a book of essays at this point, will be an Eat, Pray, Love style tale of my travels and teachers, the spirits who helped me heal from my post-traumatic stress disorder (PTSD), the "human angels" who helped me through my darkest hours.
Tell Your Story!
People learn through stories. Each of us has been inspired by the story of someone else who survived the unthinkable, who persevered when it seemed impossible, who beat all the odds.
I believe everyone you meet carries a story inside of them. Most people have endured losses that they may not ever talk about. Most people have had their hearts broken, more than once.
Many people you know many have overcome obstacles that you may never be aware of because  not everyone shares their whole story. Most people have their own "secrets" about how they have become the person they are now.
It is one of the reasons that I believe so strongly that the most important thing that we can do is to be kind, always, to everyone we meet. You never know what someone else is going through.
As I write this, I just got news that my sweet Uncle Ed passed away tonight. My aunt was his caretaker for years through a terrible illness.
My cousins took good care of their father as well. It wasn't easy.
And someone who doesn't know them well might not have known what they were going through, because all three are young, successful people in their 20s, who have good jobs, friends, independent lives.
Just meeting one of them you never would have guessed how hard things were on the family. You never know what someone is going through, right now.
Stories have power. Sharing our stories with others, revealing our vulnerability, helps others to open up as well.
Write Your Story
Perhaps even more importantly, we all have the power to shape our own future by telling a story of what we want to create. We can write the story of our future.
So many success stories are people who came from very humble beginnings. Your past never has to dictate your future.
Because humans are storytellers by nature, we get to write and direct the movie of our lives, as it were. We are the directors, the scriptwriters, and the stars.
I hope you will always write the story that you want to be looking back on when you are 100 years old. I hope you will write the story for yourself that will make a breathtaking memoir.
I hope you will write the story for yourself that will leave you with no regrets, knowing you gave this life your everything.
No matter what has happened in your story up until now, you have the power to shape how your future goes.
Make it a story worth telling! Live your dreams and follow your heart.
No one ever regrets giving this life all they've got.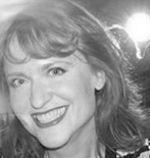 Lisa P. Graham is an inspirational writer, life coach, TED motivational speaker, and globe-trotter whose passion is to help others to find happiness and meaning in their daily lives. A political activist at heart, Lisa would like to empower more women to run for political office as a way to create positive change in the world. You can find her on her website or watch her TEDx speech on YouTube.
Note: Articles by Lisa may contain affiliate links and may be compensated if you make a purchase after clicking on an affiliate link.