Last updated on June 28th, 2014 at 12:38 pm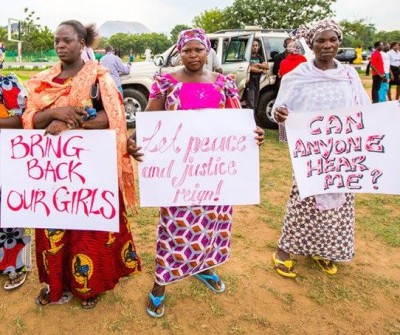 Do not underestimate the importance of finding your life's mission when seeking happiness! I am finding happiness now through discovering that my true life's mission is saving girls from oppression and abuse, and helping to ensure that girls globally receive a good education.
Of course, this is a huge, lifelong mission, and it is not something that I can do on my own. I need the help of so many others, and am already partnering with many incredible organizations to support their efforts to educate girls globally.
Put An End to Oppression! 
I cannot believe that today, in 2014, we are reading news reports like those that come in daily from Nigeria. I cannot believe that last month, in 2014, on my birthday, a terrorist group named Boko Haram kidnapped a few hundred girls in order to prevent them from receiving an education, with the intention of selling them into sexual slavery.
How can this be happening anywhere on the planet today? I truly believe that we are all responsible to stand up and unite as one human family, raising our voices and joining in action to show that this is simply unacceptable, and must end now.
Boko Haram translates to "Western education is a sin." These cowardly terrorists do not want girls to receive an education, because they want to treat them as sexual slaves and objects.
There is no way that the world can stand back and watch this happening without intervening. I am dedicating my life to making a difference for this cause, in all the ways that I can.
What That Looks Like For Me!
I have long been a supporter of organizations like OneMama that save mamas and babies through providing safe birthing clinics for families in Africa. I donate money and my time to www.onemama.org, and am happy to help them whenever and however I can.
I have supported the efforts of ISIS (International Sisterhood in Solidarity), a school for girls in Ghana that provides them with tools to become more empowered and to have better self-esteem, and ultimately live their dreams.
I am now also a supporter of Girl Rising (www.girlrising.com), which supports girls' education globally. I will be helping them to fundraise for the organization, and hope to find other ways to help.
These Are Our Daughters!
I am have not yet been blessed with a daughter of my own, so the girls of the world ARE my daughters. If I had a daughter of my own, I would consider it my job to keep her safe from predators, to build up her self-esteem so that she will never tolerate abuse from a man in the future, and to ensure that she gets a good education.
Since I don't have this blessing in my life right now, I consider all the girls of the world to be my daughters. I want to help ensure that all girls globally get a good education, and are safe and free from oppression and harm.
Yes, that is a colossal mission! But I am young and full of energy, and have time and money to give. My goal once I become wealthy is to build schools for girls in Africa, Afghanistan, India and other places where women are not yet treated as equals to men.
I want to build leadership schools for girls that train them to be strong, empowered, self-confident and to be ready to blaze their own trail and take on the world!
How We Are Taking Action Here At 8WomenDream
Here at 8womendream.com, we are uniting for the cause. I decided to post about this as well because it is my heart and life's mission.
United as one human family, standing for these girls, we can all make a difference. Take action today to help the girls of Nigeria!
Write to your elected officials to ask for more U.S. military support of the girls; sign the petitions to bring them home; give money to organizations like Girl Rising or OneMama.
Together we can all make a difference, and make the world a safer place for our girls. These girls deserve a chance to create a happy future, and to give back to society.
Let us do all that we can to help them to have that chance.
Lisa