Last updated on June 28th, 2014 at 01:06 pm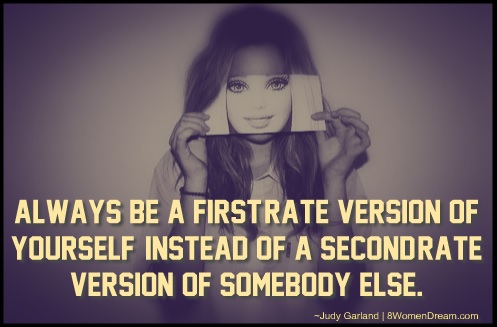 Today is April Fool's Day, and all around the world, people are playing pranks, pretending to be pregnant or engaged, and making their friends crazy with fake announcements on Facebook. Last year I played an April Fool's joke on my friends and posted a pic of an engagement ring!
This year, I am finding happiness in being real. In living my truth. And telling the truth to everyone, all of the time.
Ironically, I did meet the love of my life in the past year, so maybe I helped create that with the fake engagement announcement last year, which got about 54 Likes immediately!
Being Real 
This year, I am finding my joy in being real. In celebrating who I am, not hiding who I am, and speaking my truth out loud. In a happy love relationship, I am learning how to assert who I am even as I merge my life with another beautiful person.
I am creating work that I love, and am focused again on writing books, which has been a lifelong dream as loyal 8womendream readers well know.
I am working on a few fun book ideas right now, including my memoirs that I launched here in 2010. That book is still under revision.
And new ones are being written. Someday there will be a slew of best-selling books out there for you to read, don't worry! I am working on it.
In the meantime, I am learning to be in a committed relationship again. It's beautiful, magical, heavenly and challenging!
I am challenged every single day to be real, to speak my truth, to learn who I am, to practice unconditional love with my sweetheart and his beautiful almost four-year-old son.
Navigating the journey of life with someone is different from doing whatever you want, whenever you want, which is essentially what I have done as a single woman and self-employed entrepreneur for the past nine years. I love being with a partner, and am also adjusting to the big changes in my life as I go.
Being Who I Am
One of the beautiful things about being 42 – which is by the way "The Answer to the Ultimate Question of Life, the Universe, and Everything," according to author Douglas Adams in his book the Hitchhikers' Guide to the Universe – is that I know who I am and what value I bring to the world. I know my gifts, my talents, my particular form of genius (which is inspiring others to bring out the best in themselves, and to live their dreams).
I am not afraid the speak my truth. I am not afraid to set clear boundaries.
I am not afraid to steer clear of toxic people and unnecessary drama, and have had to do just that lately. Falling in love showed me who my real friends are, and also caused some of those surrounding my sweetheart and me to react in negative ways.
When people cannot celebrate someone else's bliss, I always figure they are jealous Or unhappy with their own lives. And I pray for those who would wish us harm. As well as wish them this kind of bliss in their own lives and hearts.
I am so thankful to have landed at a place in my 42nd year where I can truly say I am "living the dream" in all ways: dream man, dream future step-son, dream home, dream work. I am performing dance again and traveling a lot as well, both of which make me incredibly happy.
And how have I manifested everything I ever dreamed of? By BEING ME 100% – learning to "be who I am and say what I feel," knowing that I would attract the right people to me, including the love of my life, by being authentic, true to my self.
It is a formula for true happiness.
The Buddha said, "Bliss cannot be disturbed by gain or loss." I find this to be true.
I love my beautiful life, exactly as it is.
I love over the woman I AM, and the woman I am becoming. I am proud of all the incredible challenges I have overcome over the years to be where I am today.
Mostly I am excited about the adventures to come! It is a magical mystery ride, and I cannot wait to see what wonderful surprises this life has in store for me.
Lisa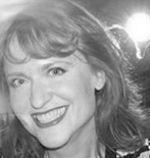 Lisa P. Graham is an inspirational writer, life coach, TED motivational speaker, and globe-trotter whose passion is to help others to find happiness and meaning in their daily lives. A political activist at heart, Lisa would like to empower more women to run for political office as a way to create positive change in the world. You can find her on her website or watch her TEDx speech on YouTube.
Note: Articles by Lisa may contain affiliate links and may be compensated if you make a purchase after clicking on an affiliate link.