Last updated on January 22nd, 2019 at 02:09 pm
Just over five years ago, I spotted an ad on Craigslist – San Francisco for a "fun, fearless female writer" and I knew I was the woman they were looking for! I immediately applied on the spot to be a blogger for 8womendream – and the rest, as they say, is history!
I make a habit of doing things that scare me, and live a big, bold life. I'm inspired by women in my life, and around the world, who are also fun, fearless females.
I find happiness through conquering fears, and challenging myself to do things that I am not sure I can do! One never knows until one tries just how much you are capable of!
We are generally bolder and braver than we give ourselves credit for! And can do and be so much more than we can even imagine.
Fun Fearless Women I Admire! 
Some of the women I admire, who are personal heroes of mine, are friends who have created incredible, adventurous lives for themselves.
My friend Siobhan Neilland runs a global nonprofit in Africa, and works full-time as a recruiter while managing this charity in Africa, raising money for it, and running a cosmetics company that funds www.OneMama.org  Part of what makes Siobhan so incredible is all that she has overcome.
Siobhan's father was a sex cult leader, and she was raised squatting on other people's land outside Hollywood, without running water or electricity. By age five, her father was using her in robberies and graft operations, taught her how to shoot a gun, and had her addicted to narcotics.
Siobhan was abused by her manipulative, charismatic father, and later abused when placed in foster care. Twice before the age of 19 she was told she only had six months to live.
Despite all of this, she got clean and sober by age 19 and went on to create a life for herself that is bigger, more colorful, and more world-changing than most people's lives.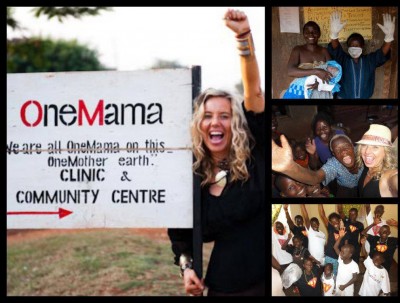 Last week, Siobhan was in NYC serving as a United Nations Delegate, representing OneMama at the United Nations Commission on the Status of Women. This was a total dream come true!
She got to speak out on behalf of the women that OneMama serves in Uganda. The families there survive on less than $1.25 a day, and when Siobhan first visited the village, there was no running water or electricity at the birthing clinic, and no hygienic supplies.
All of that changed when she established the new birthing and medical clinic and community center. Siobhan also created a clothing and jewelry line, which is hand-crafted by the women of the village to create economic sustainability for the families.
Siobhan goes swimming several days a week in a bikini in the ocean in San Francisco, which is usually just over 50 degrees thanks to the currents that swirl down from Alaska. It is one of the ways she relaxes and exercises.
She is one of the most fun fearless females I know! How many people would swim regularly in ocean waters that are around 50 degrees without a wetsuit, and with sharks in the vicinity sometimes – to relax?
Since Siobhan herself grew up without running water and electricity, it's not a big deal for her to live without it when visiting Uganda. The clinics now have electricity too, thanks to solar panels that have been installed.
Siobhan goes out dancing out too, and is a singer. She and I met while singing together in the gospel choir at Glide Church in San Francisco.
She has a beautiful, booming, sultry, rock star voice, and originally planned on being a "rock star" when she grew up. But in her 20s, she had to give up performing temporarily due to health issues, and instead started a consulting business doing recruiting for top tech companies while bedridden.
She later decided to create OneMama after a devastating miscarriage. She traveled to Africa to pull herself out of a suicidal depression, feeling that if she helped others, it would shift her out of her own depression.
In creating OneMama, Siobhan found the true purpose of her live – saving babies and mamas! – and despite her own miscarriage, became a Mama to thousands.
Other Fun Fearless Female Friends! 
My dear friend Masuda Sultan was a classmate of mine while earning my Master in Public Administration degree at the Harvard Kennedy School of Government.  At the time, at 26 years old, she was one of the youngest students to ever be accepted into the Mid-Career MPA program.
To be accepted into the Mid-Career program, you have to have at least seven years of professional experience, and to have demonstrated leadership ability. Masuda had already published a memoir before entering the program, called My War At Home, and made a documentary about civilian casualties in the air raids of Afghanistan after 9/11 (19 members of her immediate family, all civilians, were killed by air strikes).
She had also already escaped an unhappy and abusive arranged marriage, and done work for women's rights in Afghanistan.
After graduate, Masuda moved back to Afghanistan where she was born, determined to make her way as a successful entrepreneurial businesswoman. She succeeded above and beyond her own goals and expectations, building a business with 380 employees that serves the U.S. military in Afghanistan with transportation and telecommunications support.
In one surreal meeting-of-the-worlds moment, Masuda called me from Kabul one day with a former prom date of mine also on the line with her! He was in the military and they had somehow figured out that they both know me!
Masuda now lives in Dubai, and also owns an apartment in New York City. As a successful Afghan businesswoman who also does work with the U.S. military, she was in danger in Kabul, and was tired of living with armed guards and fearing for her life.
Her courage always astounds me. I am blessed to have Masuda as one of my investors in my commercial property that I own in downtown Troy. We have a dream of opening a leadership school for girls together in Kabul, Afghanistan someday.
Fun, Fearless Females In Your Life! 
Who are the most fun, fearless females in your life?
And what are you doing to be more brave and have more fun and joy in your own life?
I believe all women have the option to be fun, fearless females. It just requires some courage and a sense of joy.
It requires a willingness to go after our dreams, keep the faith during challenging times, and never let go of becoming all that we want to be.
Here's to all the fun, fearless females of the world! May we honor them and may we too be fun and fearless.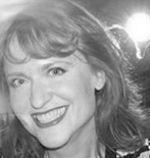 Lisa P. Graham is an inspirational writer, life coach, TED motivational speaker, and globe-trotter whose passion is to help others to find happiness and meaning in their daily lives. A political activist at heart, Lisa would like to empower more women to run for political office as a way to create positive change in the world. You can find her on her website or watch her TEDx speech on YouTube.
Note: Articles by Lisa may contain affiliate links and may be compensated if you make a purchase after clicking on an affiliate link.