Last updated on February 26th, 2023 at 01:47 am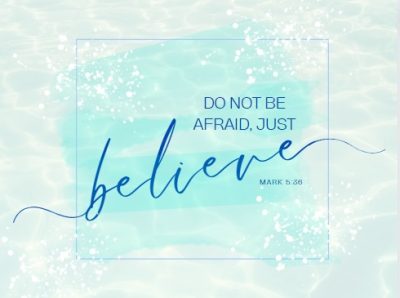 Yesterday, I jumped out of an airplane at 9,000 feet up, above the clouds. If that doesn't make a girl feel like a fun, fearless female, what does?!?
Above the Clouds 
I picked a crisp and sunny fall day for my jump at Saratoga Skydive in upstate New York.
I couldn't quite believe what I was about to do, but it was on my "bucket list" and I was ready to make some major quantum leaps in my life. What better way to signify it than to literally leap out of a plane into open space?
Now, I'll admit that I was nervous while I was on the ground, signing waivers, learning how to arch my back when I jump and getting strapped into a harness. Was I really about to jump out of a perfectly good airplane?
The small propeller plane used for the jumps only accommodates one tandem diving instructor and student per flight, so I waited on the ground and did some last-minute meditations and prayers while my friend Ray jumped.
He was exhilarated when he landed and gave me a few tips to make the experience more fun. Feeling reassured that he was alive and well and that he had enjoyed the experience, I took some deep breaths, and up I went.
Amazing and Surreal 
There we were, my tandem instructor Jim and me, heading up to 9,000 feet, in the tiny plane cabin. There were no seats, so we sat on the floor, I tucked in-between Jim's legs with my legs stretched out in front of me, with Jim leaning back into the cockpit, next to our pilot, Bob.
We flew around for about 15 minutes, gazing out over the Hudson River, the green fields and farms, and the tree tops already decked out in their glorious red and golden autumn foliage. Surprisingly, shockingly in fact for me, I truly wasn't nervous once we were up in the air.
I thought I'd be terrified. Yet I'd surrendered the whole experience to my higher power earlier, figuring that once you jump out it's in God's hands anyway. No going back.
The anxiety I'd been feeling while on the ground evaporated and a sense of calm and peace washed over me while I took in the awesome beauty below and all around us.
Ready, Set, Jump
When it came time for Jim to hook his harness to mine, I had to sit in his lap. He clipped me in and tightened the harness straps around my thighs and waist.
Then it was time to put the goggles on, and gloves, so my hands would be warm. It's cold up there above the clouds. Finally, he opened the plane door. I'd decided to close my eyes right at the moment of the jump because I didn't honestly want to see the ground far beneath me at that moment.
First, I had to swing my legs out of the plane, resting my feet on a metal step just outside the door. The wind was rushing into the plane.
LEAP
Eyes closed, I waited for the second or two it took for Jim to hurl us out of the plane… and off we went. I opened my eyes once we were free-falling. Astonishing. There we were, 9,000 feet up, free-falling through the clouds, wind rushing at us, reaching speeds of up to 120 mph according to Jim until the parachute opened.
It's an intense sensation in free fall, for sure, yet not nearly as scary as I thought it would be. It's more like floating with a chilly high-speed and high-force wind whipping your hair back; it doesn't actually feel like "falling."
The key is to breathe deeply and relax as much as possible 9,000 feet in the air, and to arch your back. I stretched my arms out and there I was, flying, like Supergirl, Then, the parachute opened, and I was just floating over the earth, admiring the geometric patterns, the rectangles, squares, wavy lines, the green and brown and gold and orange, of the farms and golf course, the houses and roads, the fall foliage.
Floating, high above it all, blissful, surprisingly relaxed, sitting back in the harness. What a wondrous and beautiful world it is.
I'm amazed by all of it: our magical Planet Earth, the fact that one can safely jump out of a plane a few miles up in the sky, the fact that airplanes exist at all and that we can fly around the world, travel anywhere in just a matter of hours.
Isn't it all a giant miracle?
Flying High
This jump for me symbolized what I wrote about last week: making LEAPS sometimes to propel ourselves into the next, amazing phase of our lives. Recreating ourselves in the greatest, grandest version of ourselves, all the time.
Sometimes life is simply about putting one foot in front of the other, doing what needs to be done at the moment, and marching forward. Yet sometimes it's simply time to leap.
I really believe that when we want to live big dreams, the biggest key to achieving them is simply believing that we can, and a big part of that is being able to walk through the fears we may experience, or jump over the obstacles in our path.
I love this quote by Orison Swett Marden: "Believe in yourself and all that you are. Know that there is something inside you that is greater than any obstacle."
I've never taken a bigger leap (or risk) than jumping out of an airplane, that's for sure.
Putting It All on the Line
Great achievements involve great risk. We cannot do "great things" in our lives without being willing to leap forward and shift ourselves into a new state of consciousness. To expand and be more than we were before.
I have taken big risks before. I have always been adventurous.
I've traveled in foreign countries, in the Middle East and Mediterranean Europe, by myself. I've navigated my way on my own in Russia, Cuba, Spain, in Turkey, speaking the languages (at least the conversational phrases I learned for the trips), shopping, and blending in as much as I can with the locals, following the customs.
Immersing ourselves in another culture and language can be challenging and requires a leap of faith.
So do many things in life – the start of new romantic relationships, embarking on a new career path… I am using this LEAP to remind myself as well that I truly can do anything.
If I've risked my life then what could scare me more than that? I was calm and want to remember that so when fears arise for me I can just remind myself: I am powerful and strong, and can handle whatever comes my way.
Certainly, I can! I jumped out of a plane yesterday.
5 ways to practice being a fearless female
1. Pick something that scares you and is on your "bucket list"
(and if you don't have a bucket list of things you want to do before you die, make one now).
2. Fully commit to doing it
Preferably commit publicly, and invite a friend to either join you or support you in doing it. Creating expectations and/or accountability can help if you start wanting to back out of it. I went skydiving with my good friend, Ray, and it helped me tremendously. We'd committed to each other that we would go together, so we were counting on each other.
3. Schedule it and make a plan
When something is simply an idea, it can get crowded out with the busy pace of life. Once it's actually on the calendar, we're more likely to make the time and keep the commitment.
4. Prepare yourself emotionally and mentally by envisioning yourself having fun in the midst of that activity
I pictured myself floating in the air and loving it, and held that vision of having it be fun. And, it was.
5. When the time comes, go for it with gusto
Once you are in the plane, in my case, or on the white water raft, or the rollercoaster, or whatever else it is that you choose, there's no going back. At that point, we have two choices: either to participate and be afraid, or to breathe deeply, relax as much as possible, and commit to enjoying the moments fully. At the very least, experiences like this can be exhilarating and a reminder of how courageous we are, even if not every second of it is enjoyable. It's still a milestone on your journey.
Of course, when you're done, celebrate yourself. Toast yourself with a friend, and treat yourself to something relaxing (a massage or bubble bath or whatever feels good to you). In the end what matters most really is not whether we have fears (we all do when tackling something exciting, bold, or new) but how we conquer them.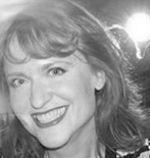 Lisa P. Graham is an inspirational writer, life coach, TED motivational speaker, and globe-trotter whose passion is to help others to find happiness and meaning in their daily lives. A political activist at heart, Lisa would like to empower more women to run for political office as a way to create positive change in the world. You can find her on her website or watch her TEDx speech on YouTube.
Note: Articles by Lisa may contain affiliate links and may be compensated if you make a purchase after clicking on an affiliate link.