Last updated on February 7th, 2013 at 05:13 pm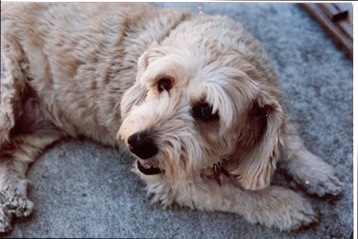 Hello Pro Photography Dreamers
This week I was talking with fellow 8 Women Dreamer Jayne about my soon to be published website about this dream journey I've been on – and one of the topics that came up was 'how to tell your story.'
It was the first time in a while that I had thought about my own story – why I love photography so much, and why its a dream of mine to become a professional photographer.  I said my story out loud, which prompted Jayne to say, "You need to tell that more often."
So dreamers, I will tell you my dream story.
I was 8 years old, when I bought my first film camera at a neighborhood garage sale for 50 cents.
It was one of those long rectangle ones, remember?   Mine was a Vivitar and it was purple.  I rode my bike to the drug store and bought one roll of 24 exposure 110 film, and snapped it in.
I spent that day afternoon taking photos.  All 24 of them.  I remember thinking that my photo outing went really quick.  I gave the used roll to my dad who took it in Monday morning to the "lab" who told him they'd be ready by Friday. (Can you even remember those days, dreamers?  Waiting a whole week to see what you captured?)
He brought them home after work on that Friday and we all sat around the table to look at my photos.
My heart was pounding.
I looked at each one first -holding them by the corners, careful not to get thumbprints all over them.  When I was done, I passed each one around the table very slowly – I was so dramatic.
I watched my parents as they looked at each one.
About half way through, my mom stopped, and looked at me and said,
"You took 24 pictures of the dog?  Why didn't you take pictures of anything else, like the cats?  What's wrong with the cats anyway? What about pictures of your friends or the pretty flowers in the yard…"
She went on to name a dozen or so other photo worthy subjects around the house.
My 6 year old sister who was half listening, chirps,  "Why does Remy hate the cats?!"
I caught my dad's eye and he was still looking at the photos.  He stopped my mom and said
"Wait, look at these.  Yes, they are all of the dog, but the dog is eating in this one, and running in the yard here, and in these she's doing that trick we taught her.  Remy is telling a story with these pictures, I get it!  I get the story."
And for a brief second, I didn't hear anything else but my dad's validating chuckle and my sister's faint but poignant, "whatever, cat hater!" as she stomped out of the room.
It was at that point I got it.
I got that feeling – you know, that feeling of connecting, of like-mindedness – a feeling like someone understood me and I was no longer alone.
I didn't even know I was trying to tell a story with photos, I was in the second grade and didn't really get that concept I'm sure.
But there was a physical feeling I felt in my body that I wanted to capture again. And the only way I knew how to do that was to keep taking pictures.  Keep telling stories by capturing the story through the viewfinder.
That was 35 years ago.
In that time, I have invested millions of hours, gazillions of dollars, felt wicked fear and insecurity, intense pain, amazing joy, and unconditional love of my dream of becoming a pro photographer.  Throughout the years the intensity of that feeling has fluctuated, but never went away.
Ever.
We hear stories all the time about how dreamers find their purpose.  What is the inspiration, the up-at-dawn-bed-at-dawn kind of energy that pushes us to keep our dreams alive.
That all started somewhere in all of us.
Where did it start in you?  What is your story, Dreamers?
Leave a comment. Tell your story. I may ask your permission to use it in a later post.
Until next photo,
Rem
p.s.  despite what my sister may have said, I loved our cats.

Enjoy this special 8WomenDream Guest Contributor story submitted by new and experienced big dreamers throughout the world, edited and published to capture a dream perspective from different points of view. Do you have a personal dream story to share with 8WomenDream readers? Click here to learn how to submit dream big articles for consideration.
Note: Articles by Guest Post Contributors may contain affiliate links and may be compensated if you make a purchase after clicking on an affiliate link.