Last updated on October 14th, 2012 at 03:25 pm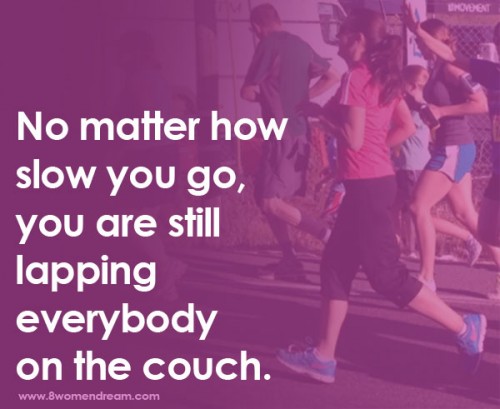 Do you put off your dream goals? For all of us who succumb to procrastination, I have a solution.
Create a dream deadline.
I started a habit a several years ago when I moved 4 times in 5 years. I would send out a open-house party invite WITH my "just moved" announcement. It was typically set for a 4-6 weeks after the move.
Why would I add that kind of stress to a move? There is nothing like knowing all your friends and family will be coming over to speed up unpacking.
See if this sounds familiar… "If I have a hard deadline, the work will get done."
Our fearless 8 Women Dream leader Catherine knows me all too well. Give me a hard deadline with 11th hour intensity, and I ramp up and get it completed. ,with better results than if I had too much time to ponder the details.
At least that's what I keep telling myself.
In the case of my health and fitness dream, I know myself well enough to keep the heat on. I've been here, exactly in this fitness groove twice before, and have fallen back to sedentary ways.
Make a dream deadline: Sign up for something
Do you notice that when we put an event on the calendar, we keep focused? I kept that in mind when I signed up for my next fitness challenge: The Cloverdale Harvest Marathon, Half and 5k

OK, granted the 5k for this event is classified as a "fun run/walk" but I wanted to have something within 30 days that would keep me hitting the pavement and making up those running miles. Plus I wanted one more 5k under my belt before I really pushed past my comfort zone and signed up for the 10k.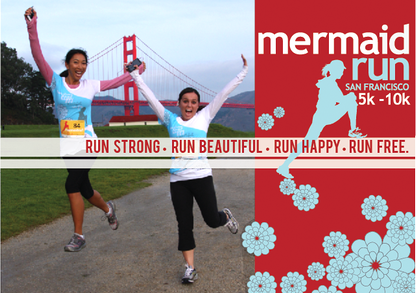 That's on my calendar too. My first 10k should be a fun event in Mermaid Run in San Francisco. Just the website and photos alone made me want to participate in this as my first longer race. Plus the amazing SF Bay view while running will be gorgeous.
I have 3 events in the next 45 days on my calendar.
Why do I keep challenging myself? That is a question I ask myself every morning when I head out into the super dark morning, starting the car at 5:45 to head out to one of my pre-dawn workouts.
The reality is that no one would really know if I slept in one day, didn't get one of my workouts completed, or just ate cookies all day. No one except me.
We choose our dreams for a reason. The passion of connecting with that dream can add so much to our lives. And my skipping a workout, no matter how cold it is at 5:30 a.m., would be like turning away from my dream.
A dream deadline can keep you motivated, determined, and stubbornly on track
Have you had a time when you took a deliberate step away from your dream deadline?
Here's a few ideas – Do you want to perfect a recipe? Book a dinner party with friends in the next couple weeks where that dish will be a highlight. Do want a clean house? Set a date to have your friends over for a drink.
We are human and crap happens to us everyday that will make a wonderful excuse when we look back on why we didn't get a dream deadline accomplished.
What dream deadline will you be adding to your calendar this month? Share in the comments and I'll follow up with you – are you ready?
~ Heather

Heather Montgomery is a fitness writer, triathlete, and serial entrepreneur who is devoted to sharing what she has learned about becoming a triathlete after age 40. She uses her Metabolic Training Certification to help other women struggling to get fit in mid-life. She lives and trains in Santa Rosa, California, the new home of the Ironman triathlon. You can find her biking the Sonoma County wine trails.
Note: Articles by Heather may contain affiliate links and will be compensated if you make a purchase after clicking on an affiliate link.