Last updated on January 22nd, 2019 at 02:56 pm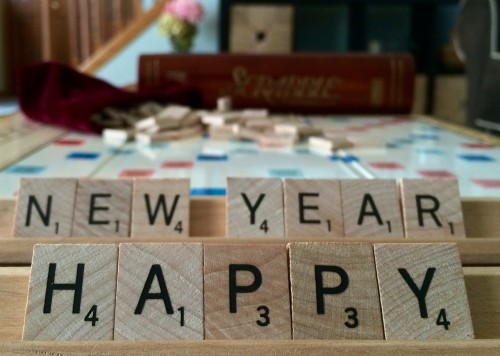 With only two days left in 2014, I've been working on my goals and visions for the New Year. As part of this process, I always reflect back on the year before.
Next year, I intend once again to find happiness in creating a magical year. And that was the case this past year.
It was a wild ride, full of surprises, and I was able to create new possibilities in my life that will help me to create a magical future. I'm thankful for all of the lessons, thrills, challenges and joys of this past year.
2014 Was a Wild Year for Creating Magic!
I definitely could not have predicted all that would happen in 2014. It was a full year, and I am grateful for the lessons learned, the joys and beauty of the year, and the ways that I was changed for the better. There is always so much to learn from life and 2014 was full of powerful lessons.
I began the year with falling in love, and had a happy little family for a while! This reminded me that I am ready to be with a partner and be a Mom.
I look forward to the time in my life when I will have a family of my own, for keeps! Sometimes love is about joy and learning, and isn't the right match.
I am open to what life brings me next and will be so happy to create a family of my own with a man I love when its the right time. I am praying that 2015 will be that time!
The Magic of New Adventures in Real Estate!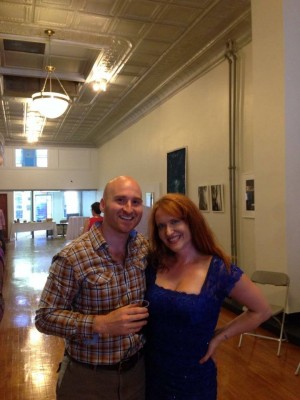 I stumbled onto an incredible opportunity to purchase a commercial property on a block in downtown Troy, New York, that is thriving, and jumped. Although I have been a residential landlord for years, commercial real estate is a new venture for me.
As with any new endeavor, I enthusiastically jumped on board and am learning as I go. I have learned that renting out commercial real estate takes longer than residential, generally, and that it's more complex.
But it's a fun project with so much potential for generating great income and helping Troy thrive in the future. I feel so blessed to be an investor in a beautiful historic downtown Troy property.
We were able to throw a half-dozen fun events in the building this year as well, from Troy Night Out art celebrations to DJed dancing after-hours to a "pop-up shop" for a friend to sell items, boutique-style, to help her raise money for an upcoming move to Poland.
It's been an honor to host spaces in this beautiful building, and to be able to open the doors to people again to come in and enjoy it.
New Collaborations Create Magic in the New Year!
2014 was a wonderful year that brought people from my past back into my life in a more active way. I reconnected with favorite people who are now looking to play a prominent role in my future.
One friend I worked with years ago on planning fundraising galas reappeared in my life this year. It turns out that we've both been on a strikingly similar spiritual path, even though our lives otherwise seem wildly different.
Lisa, who is also an Aries, left the fast-paced corporate world years ago to become a full-time Mom to six kids. My life has been focused on work, travels, writing, dancing, and has not yet included children of my own.
We both turned to meditation, yoga, spiritual teachers, and positive thought work to shift our lives. We were happily surprised to find ourselves in a very similar place in terms of who we are and what we want to create in the world, which includes work to help women empower themselves to live their dreams and be happy.
We are now planning workshops and retreats together for women in 2015 and beyond. I'm so excited to see what we will create!
This year also featured a high school reunion, and coming together again with other people I love from my past. It's beautiful to find that you can pick up where you left off with the people closest to your heart, no longer how you've been apart.
Lessons Learned Creating Magic

The biggest lessons from 2014 were all about love. I learned to open my heart again to love, no matter where it takes me.
I was reminded that whatever limitations we perceive in our lives are generally just lies of the mind. We are capable of far more than we realize.
Case in point: I had to raise $200,000 cash in 30 days in order to buy the Up-to-Date building in downtown Troy, and although it was a wild roller coaster ride to the finish, I pulled it off.
Many people would have walked away if presented with terms like this by the building seller, but I felt so strongly that this was a great investment, and I was determined to make it work.
It was a powerful learning experience for me. I reached out to everyone I know, emailing and calling and recruiting help from those in the financial world.
It ultimately worked out and reminded me that truly anything is possible when we are determined, work hard and hand the results to the universe! I did throw my hands up at the very end, after I had done all that I could, surrendering it to whatever was meant to be, and that is precisely when the miracle happened.
It taught me resilience, reminded me that miracles are real, showed me that I can do more than I ever imagined I could. Buying this building sets me up well for my future, and is a whole new undertaking and adventure!
More Magical Real Estate Wild Times! 
I tried to buy a house this past summer too and due to a real estate deal gone bad ended up having to move three times in three months. That was not fun!
Yet what I gained from it ultimately was that I have amazing family and friends who would help me through any situation; that I don't need much to make my life work; can live without "stuff" when needed; and that what matters is not where I live, but the love in my life.
What matters most to me, moving forward, is creating a family of my own, and doing work that fills me with love, joy and purpose. I want to love fully, and I want to give back to this world at the highest level.
I will do all that I can to create this, doing my part and handing the results to the Universe! That is what I find creates the magic.
I bring my passion and get things in motion, and leave the details up to the Universe, so I can be surprised by the magic. I have been dazzled by miracles time and again when taking this approach to life.
The Magic of Setting Goals, Then Letting Go! 
I have set goals for the New Year and look forward to seeing how it all evolves. I know that ultimately making 2015 a magical year is up to me, and also know that life will so often surprise me when my dreams turn out even better than I imagined they would be.
I look forward to many of these "better than anticipated" kinds of surprises in 2015. May your life also be infinitely blessed with beauty, love and joy beyond your wildest dreams!
Lisa Powell Graham
Get Happy!
[fbcomments]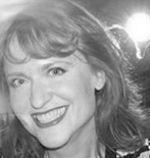 Lisa P. Graham is an inspirational writer, life coach, TED motivational speaker, and globe-trotter whose passion is to help others to find happiness and meaning in their daily lives. A political activist at heart, Lisa would like to empower more women to run for political office as a way to create positive change in the world. You can find her on her website or watch her TEDx speech on YouTube.
Note: Articles by Lisa may contain affiliate links and may be compensated if you make a purchase after clicking on an affiliate link.