Last updated on June 21st, 2012 at 08:16 pm
"I want to be a writer someday," I said to my grandfather wistfully, dreaming of a time when I would publish books of my own. It seemed a far-off reality as I started college, perhaps an impossible dream, and at the very least an impractical one.
Wasn't it hard to make a living as a writer? Isn't that what everyone said?
"You are a writer," he said, and I later wrote that quote down on a yellow lined notepad that I have saved to this day, along with quotes from Pulitzer Prize winning author William Kennedy and Tim O'Brien, a Pulitzer Prize finalist, both of whom had praised my prose.
Praised by Prize-Winning Authors!
That's another story, from a time years ago when I convinced Bill Kennedy to grant me an interview, despite his initial reluctance. I pored over dozens of old interviews and found what I thought to be a new angle at the time: how he wrote about the "ghosts" of Albany, his ability to straddle the land of the living and the land of the dead through his literature, and the spiritual relevance of his work.
"You're a very good writer," he told me, after I finally convinced him with a two-page letter about why I specifically needed to interview him, and how it would be special and different from other interviews.
Tim O'Brien, author of the highly acclaimed The Things They Carried, treated me to a bowl of vegetable soup and a pint of ale at a Boston bar one summer when I was in a writing camp where he was teaching, after he read excerpts from my travel journals.
"You write exceptional prose," he said, adding that he could see me writing books about my travels, and giving me tips on how to do so.
Most people don't write good prose, he added, smiling at me from under the shadow of the brim of his ubiquitous baseball cap.
But I digress; those are other stories about other heroes of mine. My mother's father, Pops, was the first one to definitively state that I was a writer already in a way that for the first time I was able to believe. 

Pops and Me
He was known for his million-watt smile, and his pale blue eyes, that I inherited.
"Pops," my mother's father, was perhaps the closest to a living saint that I have ever known. Born in 1913, he was a Depression-era child who believed in saving and reusing everything, from worn clothing turned into cleaning rags, to glass jars, to pieces of string.
His basement featured rows and rows of miniature shelves and drawers, two-to-three inches wide and made of clear plastic, which he meticulously organized and labeled for nails of all sizes, Phillips head and standard screws, nuts and bolts, bits of string and twine. His tools, hanging from pegs on the walls and stored in numerous tool boxes, were also impeccably arranged.
He believed in doing everything yourself, and was incredibly handy, building bookshelves, and fixing anything in the house that needed fixing, so that on the day he passed away the appliances and door knob actually rebelled, toaster, microwave, drawers and door handles all breaking all at once (and mystically "fixing themselves" within a day). They missed him, too.
He went to Catholic Mass every day, and remained fiercely loyal to my grandmother, who passed away when she was only 56, for the 30+ years tha he lived after she was gone, awaiting a time when he would see her again in Heaven, as he believed (and I wish to be true for them!).
I used to think Pops and I were so different: he was so conservative, and I was a progressive free spirit, liberal thinker, cheerleader, wild child sometimes. But in the last three years we had together, after he was diagnosed with multiple myeloma, or cancer of the bone marrow, and initially given only three months to live, I came to appreciate how much our hearts were alike.
A World United
Pops had such a loving heart, and lived for his five grandchildren, my siblings and I, and his only daughter, my mom. He lit up whenever any one of us entered the room – we were his joy.
And he did everything and anything he could for us without complaint, happily driving us to school, doctor's appointments, piano lessons, babysitting whenever needed, and just generally available to make our lives happier and easier.
I didn't always appreciate it. I could be a sullen teenager, and would pout and ignore him on car rides sometimes, or get pissy about the fact that he didn't want me wearing mini-skirts.
But then in my late twenties, when I'd moved away to New York and had less time with him, the diagnosis came out of the blue, and it felt like the clock was ticking for us.
I started to have more "real" conversations with my grandfather. I'd sit with him at the kitchen table for hours, learning more about family history.
I interviewed him on tape about his childhood on a family daily farm in Chicago, and about how he took over the farm when he was orphaned by age 15, helping to raise his five siblings.
He held down a variety of interesting jobs after moving to Chicago a few years later, from running his restaurant called the Broilator (burgers for a dime and coffee for a nickel, and everything decorated in shining chrome!), to the less appealing job of being the errand boy for a theater star who hired my grandfather as a cook, driver, and even had him stand still and act as a "clothes-horse" (the actor would strip and toss his clothes on my grandfather, who had to stand still with his arms out to his sides).
He married my grandmother, who was seven years younger than he was, and who had been his high school math teacher years before, after serving in the military stateside in World War II. Despite the fact that it was a "mixed marriage" (he was Irish Catholic and she was Norwegian and a Lutheran) they decided not to heed their family's wishes, and to marry – the war was an urgent call to do what mattered most, and to choose love now.
So Different, So Alike
We were so different, he and I, and yet when we sat down and really talked, about the world and politics and the future, we were so much alike. We both believed in the concept of one human family.
He had a beautiful vision that someday all the races of humanity would blend together into one golden race, as people around the world continued to love, marry and have babies with people of different races. We are all the same, he believed.
We are all united by love. Surprisingly, our political views were more in alignment than I thought as well, except for the fact that he was pro-life and I am pro-choice. We agreed on most social issues and agreed that government's role is partly to help the less fortunate – he was a loyal lifelong Democrat as well.
Most importantly, he believed in me, before I believed in myself, and he wanted me to live my dreams.
"You are a writer."
As I work on my books (one still in progress, more coming!), as I write for this blog, I can only hope that he is out there somewhere looking down on me, and that I can make him proud.
Happy Father's Day, Pops! I love you.
Lisa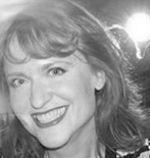 Lisa P. Graham is an inspirational writer, life coach, TED motivational speaker, and globe-trotter whose passion is to help others to find happiness and meaning in their daily lives. A political activist at heart, Lisa would like to empower more women to run for political office as a way to create positive change in the world. You can find her on her website or watch her TEDx speech on YouTube.
Note: Articles by Lisa may contain affiliate links and may be compensated if you make a purchase after clicking on an affiliate link.