Last updated on January 22nd, 2019 at 02:56 pm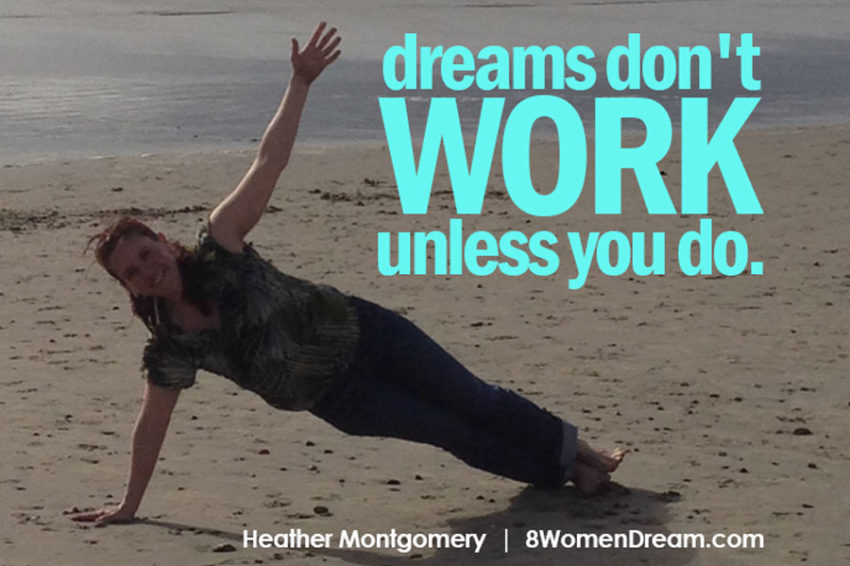 If you are like most fitness dreamers we tend to forget to celebrate our achievements. As we stare down another year ending, this is a perfect time to take a second and pat yourself on the back for everything you've done.
The last few months I've been pretty down on myself. My own fitness dream has taken a back seat recently and there have been several times when I have felt like I haven't done anything.
Just because I haven't done anything recently, doesn't mean there haven't been accomplishments this past year. I bet if you took a good hard look at your year, you will find the same.
What are Your Fitness Achievements – Year in Review 2014
Half the battle of seeing your fitness dreams come true is being consistent, and knowing when to step back and enjoy the rewards of a healthy lifestyle. Here are a few posts this year that will help you realize how far you've made it already to your fitness goals.
Tracking – I hope you've been doing it!
If you couldn't tell, I am a fan of tracking the progress toward your fitness dreams. There are a thousand different ways you can do this, so find one that works just for you.
Read more in one of my posts where I share all the reality of my own weight loss path.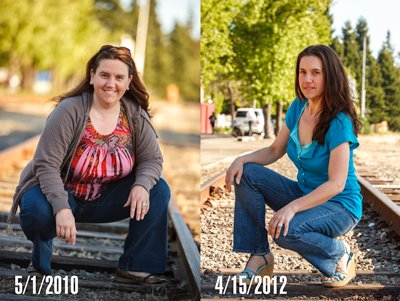 Feel Thankful – You have achieved so much already.
Taking a moment and feeling thankful of your fitness achievements can make it easy to keep you on track. It's very inspirational when you look back and realize all the work it took to get you where you are today. Pat yourself on the back!
If you need a few ideas on ways you can give thanks for your fitness, read more in my post.
Kill your scale – you know you want to.
I know I do. The last number most women want to see if that damn number that magically appears like an omen on the scale. It truly is evil, until you come to terms with the reality that it is only a number, not proof of a healthy lifestyle.
Get ready to kill your scale after reading my post.
Epic Fails – You aren't alone!
Roadblocks don't have to be massive issues that smack you upside your head. They can be tiny, nagging voices that make us wonder as our alarms go off early in the morning if our fitness goals are worth it.
Read more on fitness roadblocks you can overcome here.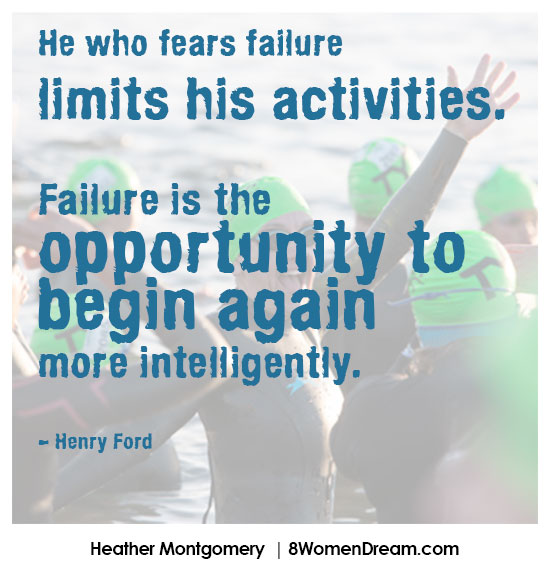 Get inspired and keep those fitness dreams coming.
Inspiration to lead a healthy lifestyle can come in a flash or in tiny doses. If you want a boost on finding your next fitness inspiration read my post to get a few ideas of your own.
Your Year in Review 2014
How were your 2014 fitness dreams? Yes, the new year is right around the corner. This can be a great excuse to kick your fitness goals into gear. Don't use is as an excuse to wait.
Go get your fit on today – Heather
[fbcomments]

Heather Montgomery is a fitness writer, triathlete, and serial entrepreneur who is devoted to sharing what she has learned about becoming a triathlete after age 40. She uses her Metabolic Training Certification to help other women struggling to get fit in mid-life. She lives and trains in Santa Rosa, California, the new home of the Ironman triathlon. You can find her biking the Sonoma County wine trails.
Note: Articles by Heather may contain affiliate links and will be compensated if you make a purchase after clicking on an affiliate link.