Last updated on July 13th, 2022 at 04:49 pm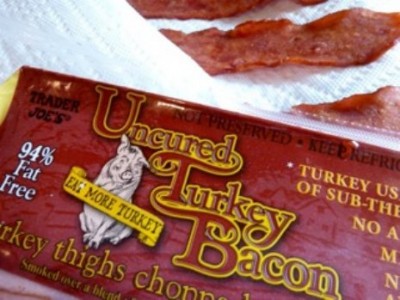 Before I started writing today I cooked up two packages of bacon. Turkey bacon.
Next, I'll boil half a dozen eggs. Then I'll wash and pack a lovely assortment of fresh seasonal berries.
I'll check the freezer for a week's worth of Van's multi-grain waffles and my 60, 70, or 80-calorie frozen deserts and I'll face the week with instant nutritional solutions to my poor eating habits. More likely than not, adding a few meals out, I'll never cook a meal. And that's okay.
That doesn't mean I won't have to-die-for sushi with edamame beans and Soyaki and think "Yum! This is delicious!" for the hundredth time.
That's perfectly okay because I have finally admitted to myself that part of the reason my eating habits have been so poor is that I really don't enjoy or have many talents for culinary endeavors.
The Bossy Nutritionist and I had a 'Come to Jesus' talk about cooking about five weeks into our 10-week contract. She kept giving me recipes that I never used. She gave me simpler recipes. Finally, she offered a recipe for hot lemon water.
Boil water cut a lemon, and squeeze. I mean, doesn't all that make you tired, too?
I knew how to cook. I knew where the kitchen was. I had pots and pans and measuring spoons, but did I really cook?
In our very first meeting, I confessed to The Bossy Nutritionist that I had different versions of me running various segments of my life. Some of the 'me's' were grown-ups and smart and, well, adults. They took care of work and bills and my husband. They walked the dogs and made sure the Christmas cards went out early. But when it came to food, a five-year-old me at a cocktail party was in charge.
I liked snacks. I liked the food on small plates. I liked little piles of food. I could eat three dill pickles for a meal. I still put black olives on my fingertips. I still don't like food to touch, or God forbid, liquid from one food to roll over and touch another food–especially if it results in the second food becoming soggy.
Yeah.
This is all stuff any mother can talk a toddler out of–except mine–who was toxic and didn't feed us like a normal mother.
And this is why, if you have food, weight, nutrition, or eating-related problems you would probably benefit from paying a nutritionist to design an eating program that you can love.
As I write, I know I have a long road ahead to develop adult eating patterns, but I'm happy with eating food that is nutritious and low-calorie. I am losing a pound a week, which doesn't seem like much until you realize in a year you could drop 50 pounds.
But the biggest discovery for me, besides the fact that you can almost convince yourself that turkey bacon is nearly as good as real bacon, is that it's now normal for me to feed myself and think that I deserve something really yummy and healthy and that I know how to put together simple meals that fuel my life.
Rayne Wolfe
Rayne Wolfe is a retired NYTimes newspaper reporter, who left daily reporting to write her first book, Toxic Mom Toolkit.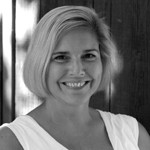 Rayne Wolfe is a freelance writer, and a former New York Times, Seattle Times, San Francisco Chronicle, and Sonoma Media, journalist. Her first book, Toxic Mom Toolkit: Discovering a Happy Life Despite Toxic Parenting (CreateSpace) was released in December 2013 and is available on Amazon. Rayne's non-fiction work is published in the Chicken Soup for the Soul series and Glamour Magazine.
Note: Articles by Rayne may contain affiliate links and may be compensated if you make a purchase after clicking on an affiliate link.