Last updated on February 1st, 2015 at 11:59 pm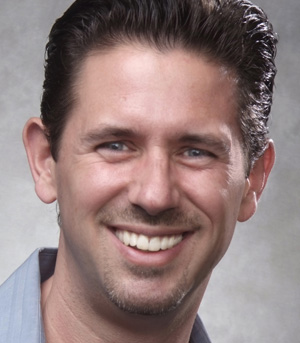 Great speakers stand out and make an impact on their audience.
When you are sitting in the crowd and notice the entire audience lean forward, you know you are witnessing greatness in public speaking . . .
"If you want to be successful, find someone who has achieved the results you want and copy what they do and you'll achieve the same results." ~ Tony Robbins
Last week I had the opportunity to interview speaker and author, Patrick Schwerdtfeger, who has achieved the product launch results I dream of  (he has successful book launches) — along with the speaking engagements that go with a successful book launch.
I met Patrick a few weeks back at SocialBizWorld, a local social media conference. As one of the keynote speakers for the event, Patrick stood out with his charismatic speaking style and thoughtful engagement with the audience. He's confident and professional with a message that draws you in like a piece of metal to a magnet.
When I asked Patrick how his first book came about, he surprised me by saying that it was actually his public speaking that came first. He began by podcasting about small business marketing in a unique way that set himself apart in the marketing industry. The podcasts were the catalyst for the start of his business Tactical Execution.
Patrick offers an Internet marketing process in small Do-It-Yourself modules.
What struck me was how the podcasts were re-purposed into his first book, Make Yourself Useful, Marketing in the 21st Century
. I have to say his reformation of content — from audio to printed word — was a cool progression and served a vital purpose: Getting Patrick on the pro-speaking circuit.
He insisted you must have a published book — any kind of book — to get on the public speaking circuit.
I've heard about different steps you can take on the road to being a paid speaker, but the need for a book threw me. Patrick pointed out to me that you won't get professional speaking opportunities unless you're a celebrity or an author.
There's a lot more to cover in my interview with Patrick and I will be continuing this thread next week, so be sure to read Part 2. If you want to read more about his speaking experience, check out Patrick's speaker bio here and below is Patrick discussing how to come up with an elevator pitch –
His advice also works for ideas for writing blog posts – how do we alleviate the pain of dreaming and have a call to action?
Here's your homework for this week:
Who is in the industry that you have been wanting to talk to?
If you had the opportunity to ask them 3 questions, what would they be?
ACTION: If this person has any online presence (website, facebook, etc) contact them and ask for an interview.
I look forward to sharing and until then, here's to your success.
~ Heather Montgomery
Continued — Patrick Schwerdtfeger: Speaks Out For His Big Dream – Part 2

Heather Montgomery is a fitness writer, triathlete, and serial entrepreneur who is devoted to sharing what she has learned about becoming a triathlete after age 40. She uses her Metabolic Training Certification to help other women struggling to get fit in mid-life. She lives and trains in Santa Rosa, California, the new home of the Ironman triathlon. You can find her biking the Sonoma County wine trails.
Note: Articles by Heather may contain affiliate links and will be compensated if you make a purchase after clicking on an affiliate link.